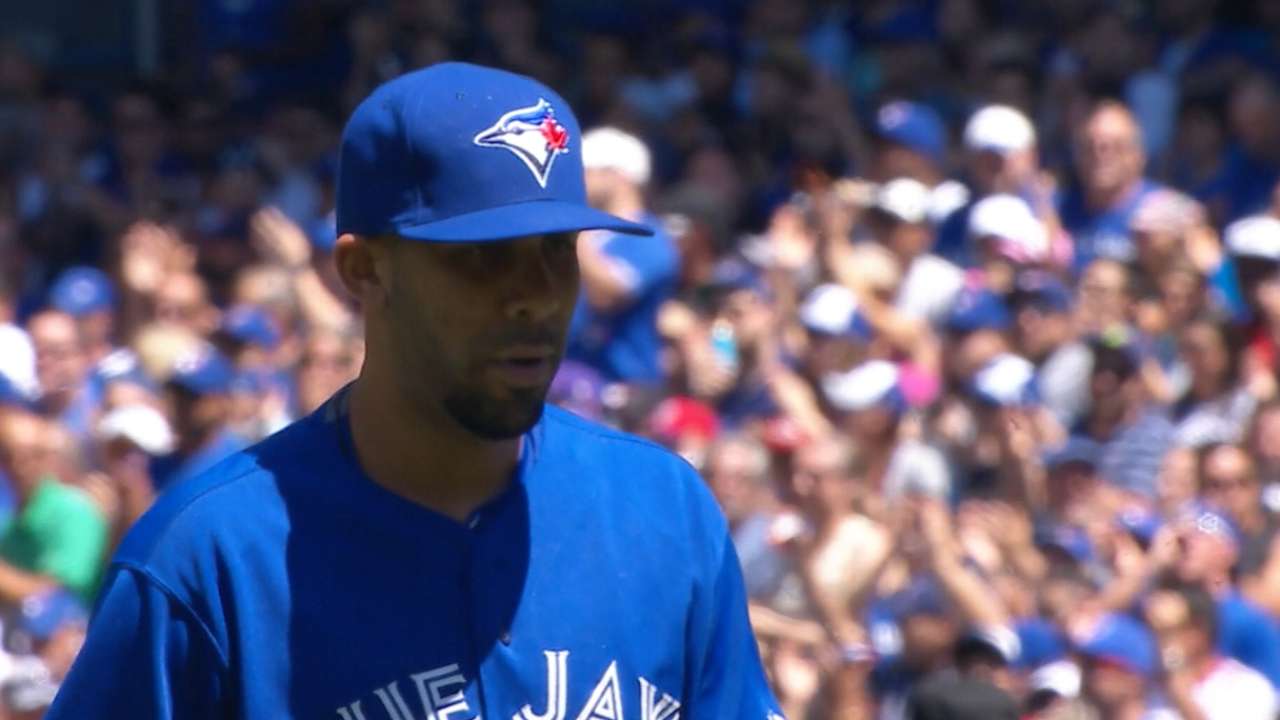 TORONTO -- The anthems hadn't even been sung and a sellout crowd was already on its feet at Rogers Centre, screaming its collective heart out for David Price -- the Blue Jays' newest starting pitcher -- as he made his way from the bullpen to the dugout ahead of Monday afternoon's series opener against the Twins.
It wouldn't be the last time the 45,766 Toronto faithful were on their feet for the ace left-hander, who got another standing ovation when he walked off after pitching eight innings in his debut, and one more as the team celebrated a 5-1 victory over the Twins.
More
Jamie Ross is an associate reporter for MLB.com. This story was not subject to the approval of Major League Baseball or its clubs.