Bautista out for opener, but expected back this weekend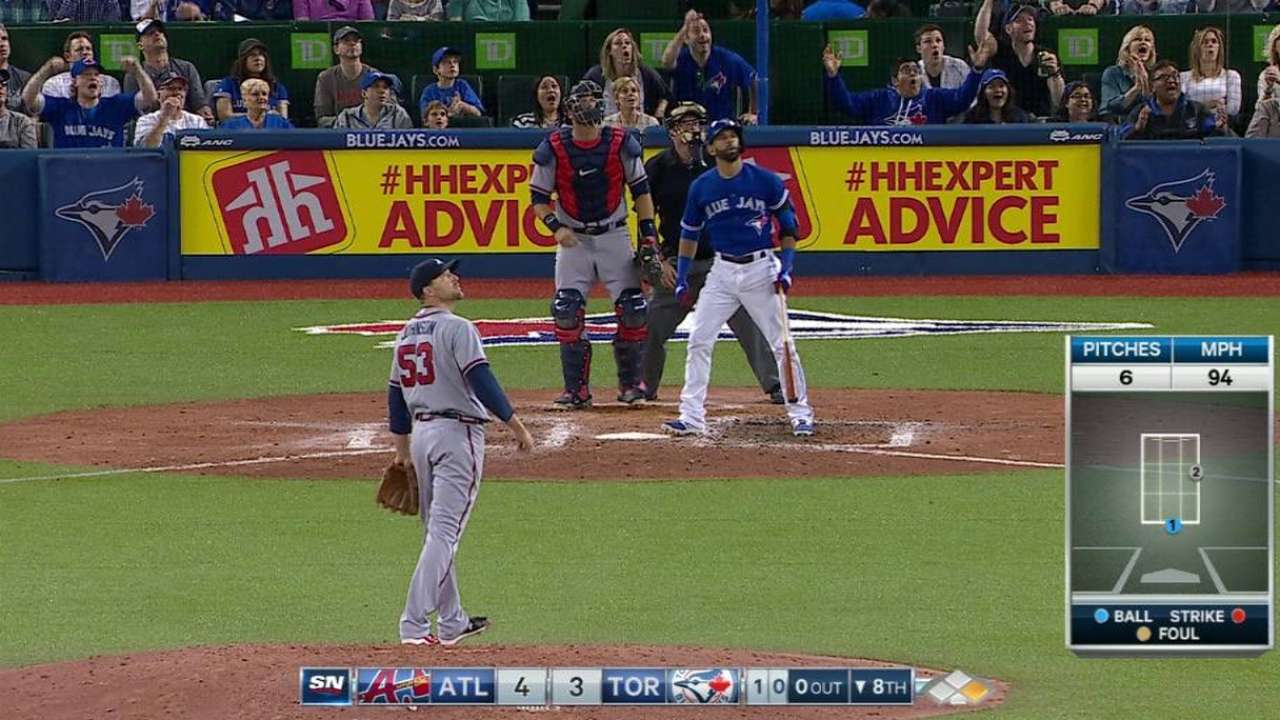 ST. PETERSBURG -- Jose Bautista missed his third consecutive game on Friday night because of a sore right shoulder, but the Blue Jays remain optimistic that he will return at some point this weekend.
Bautista is expected to start at designated hitter for at least a few games upon his return. By the middle of next week, the hope is that the five-time All-Star will be back in right field.
More