Happ honing 'explosiveness' in workouts
Less running and more strength building are goals for left-hander, other Blue Jays starters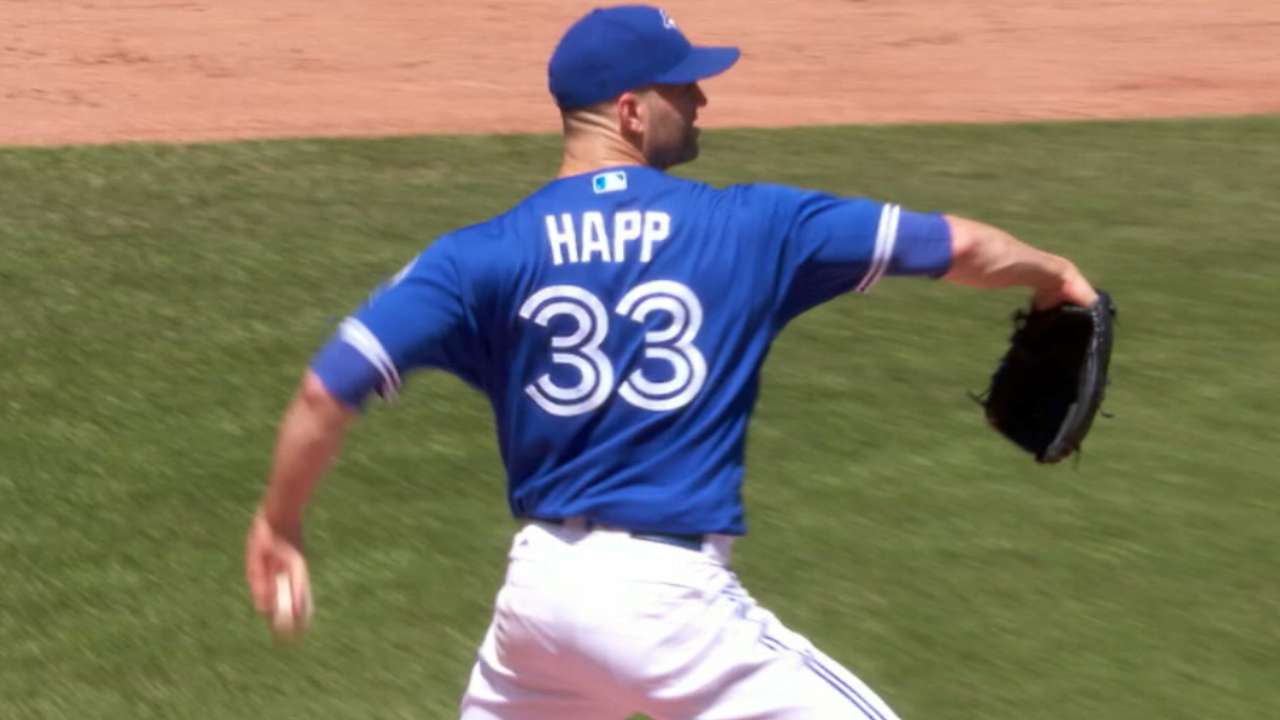 DUNEDIN, Fla. -- For decades, running has been a key part of pitcher's conditioning programs. And, for decades, some have questioned the practice.
During the 1960s, Johnny Sain was the pitching coach for five of the 10 American League pennant winners. He also once famously observed, "You don't run the ball up to the plate." After Steve Carlton won one of his Cy Young Awards with the Phillies, he created a minor kerfuffle by refusing to run the following spring.
Continue Reading
Paul Hagen is a national columnist for MLB.com. This story was not subject to the approval of Major League Baseball or its clubs.