{"event":["prospect" ] }
Pompey excited for first MLB start to come vs. Jeter, Yanks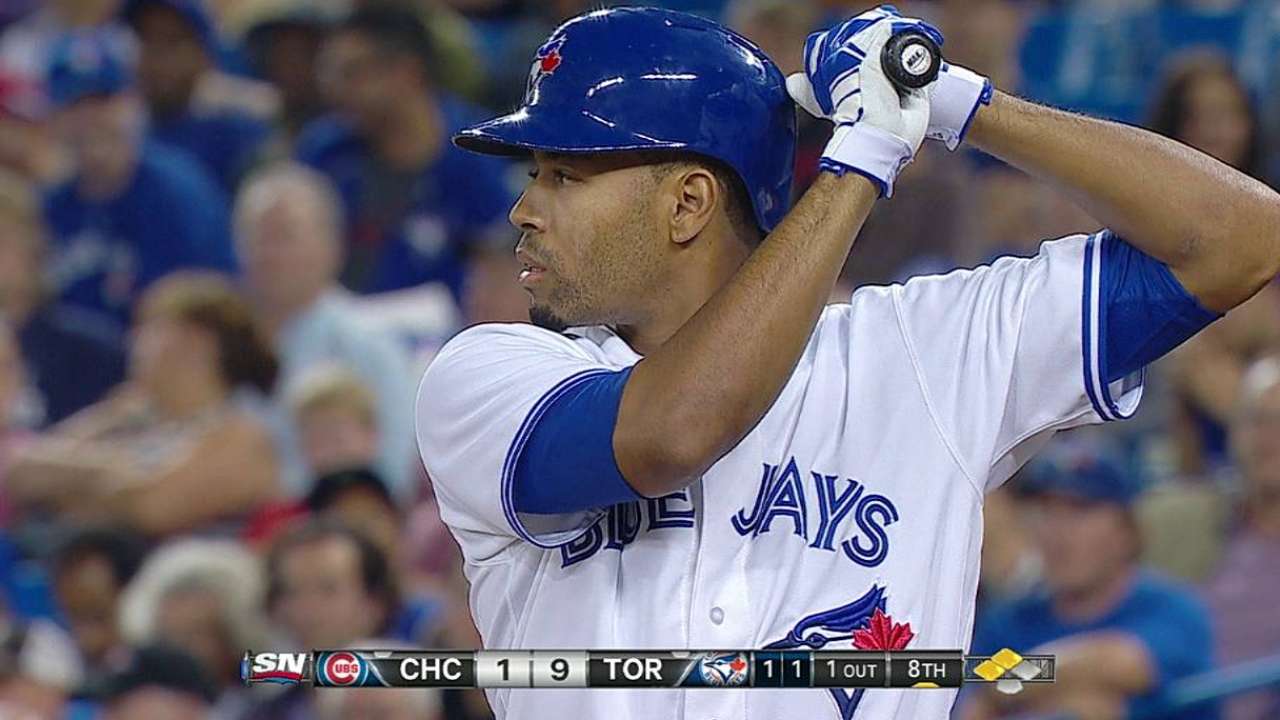 NEW YORK -- Dalton Pompey hopes that if he gets to second base on Friday night and is standing next to Derek Jeter, that someone takes a picture and sends it to him. Pompey grew up watching Jeter and rooting for the Yankees, and he made his first Major League start against them at Yankee Stadium. Pompey singled in the second inning for his first Major League hit.
"To think that I'm having my first start here is pretty surreal," Pompey said. "It's an amazing feeling, and I'm excited and nervous at the same time."
Nervous but not overwhelmed, as his manager John Gibbons praised his level of maturity. Pompey, who was born in Mississauga, Ontario, became the 19th Canadian-born player to appear in a game for Toronto earlier this month. He rose through the ranks of the Blue Jays' Minor League system this year after starting the season at Class A Advanced Dunedin.
From there Pompey, the Blue Jays' No. 3 prospect, rose through Double-A New Hampshire and Triple-A Buffalo and impressed at each level. His slash line from his combined Minor League season was .317/.392/.469 with nine homers, 84 runs scored, 51 RBIs and 43 stolen bases.
He was promoted to the Majors in September, made his MLB debut on Sept. 2 as a pinch-runner and picked up his first RBI on a groundout in his first big league plate appearance on Sept. 10. Not bad compared to his goal at the start of the year of just making it to Double-A.
"It's been pretty much a whirlwind," Pompey said. "I never thought that I would be in this position, but I am through my hard work and the dedication that I had, and obviously the great year that I had put me in this situation."
Pompey's best friend is in town to watch, but his family could not make it to the game -- although his parents texted him that he was in the starting lineup before even he knew. Pompey started in left field and hit eighth.
"I can't put it into words," he said. "To have my start here is just awesome."
Jamal Collier is an associate reporter for MLB.com. This story was not subject to the approval of Major League Baseball or its clubs.