Blue Jays hope Liriano continues to flourish
Post-trade, pitcher boosted by change of scenery, Martin's encouragement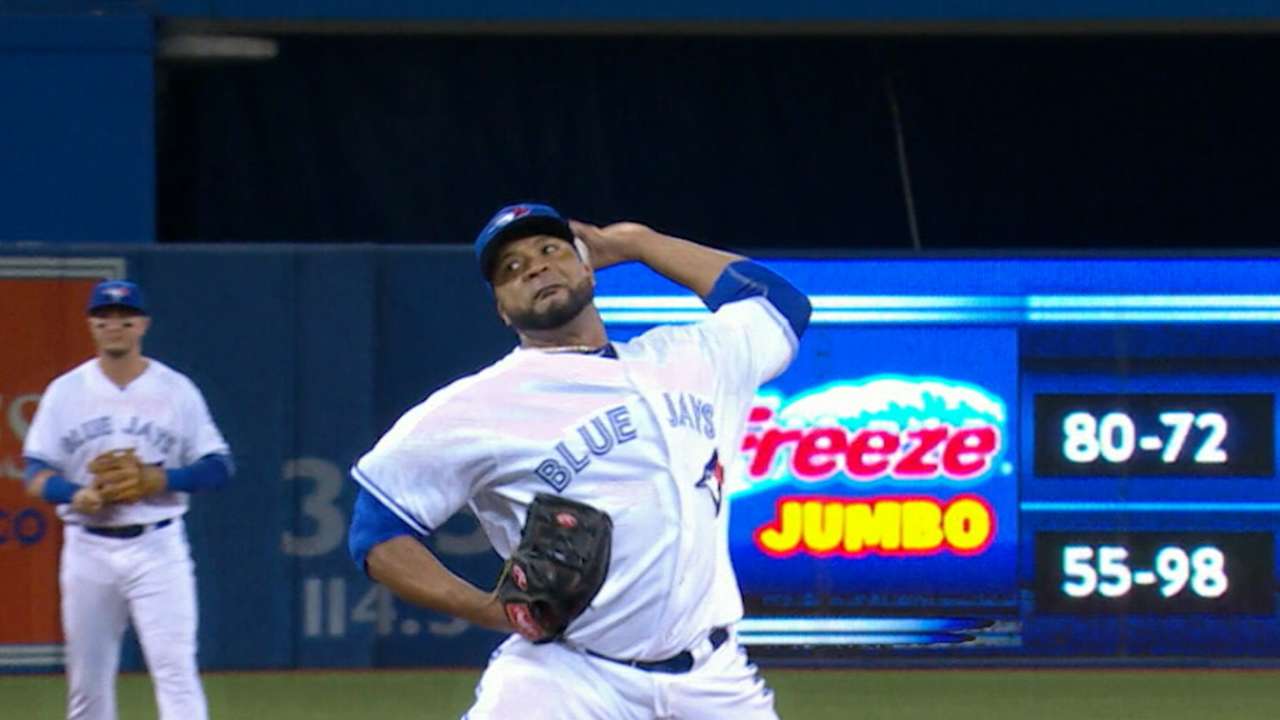 DUNEDIN, Fla. -- When Francisco Liriano was traded from the Pirates to the Blue Jays on Aug. 1, his uniform wasn't the only thing that changed.
For Pittsburgh, Liriano had a 5.46 ERA in 21 starts. With Toronto, he had a 2.92 ERA in 10 appearances, eight of them starts, one big reason why the Blue Jays made it to the postseason.
Continue Reading
Paul Hagen is a national columnist for MLB.com. This story was not subject to the approval of Major League Baseball or its clubs.