Blue Jays expect improved outfield defense in 2015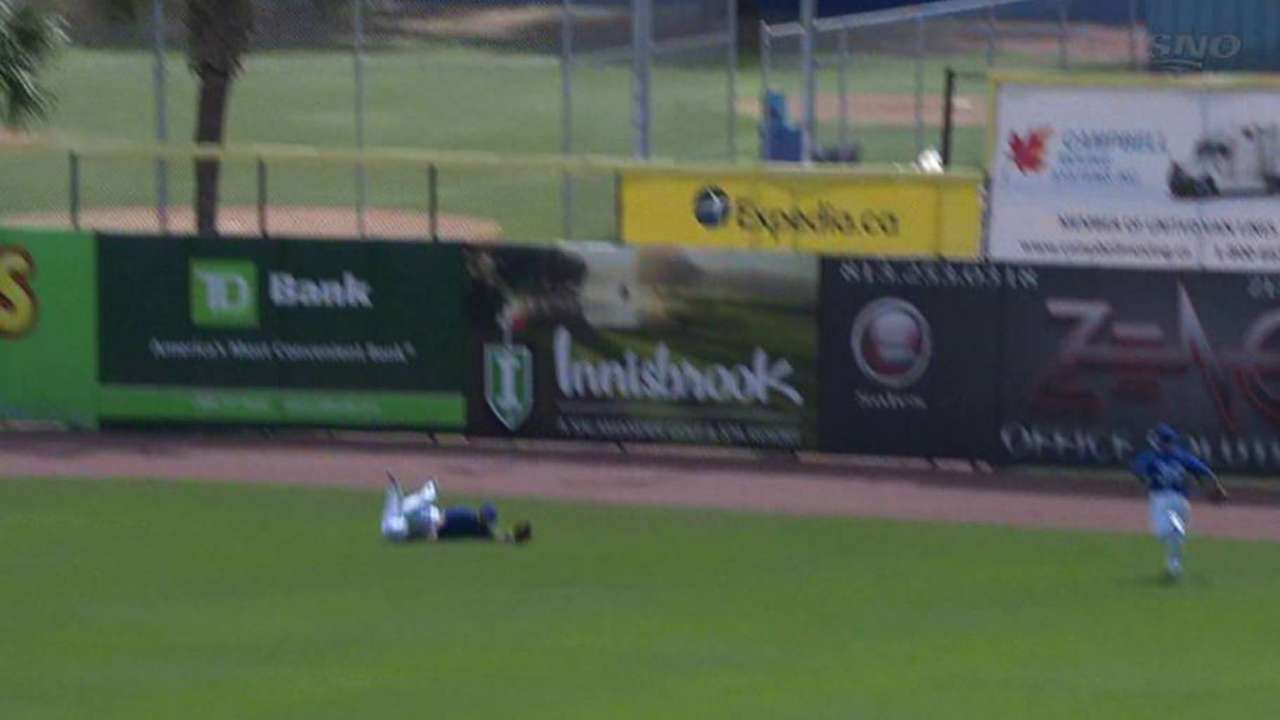 DUNEDIN, Fla. -- The Blue Jays' fielding left a lot to be desired over the last couple of years, and one area in particular in which the club hopes for an improvement this season can be found in the outfield.
Toronto's outfielders ranked near the bottom of the league in almost every defensive metric last year, but since that time, there has been a lot of turnover. Colby Rasmus and Melky Cabrera are gone, and while their departures will be felt in different ways, the overall fielding efficiency should drastically improve.
More