McGowan reviving curve for new starter role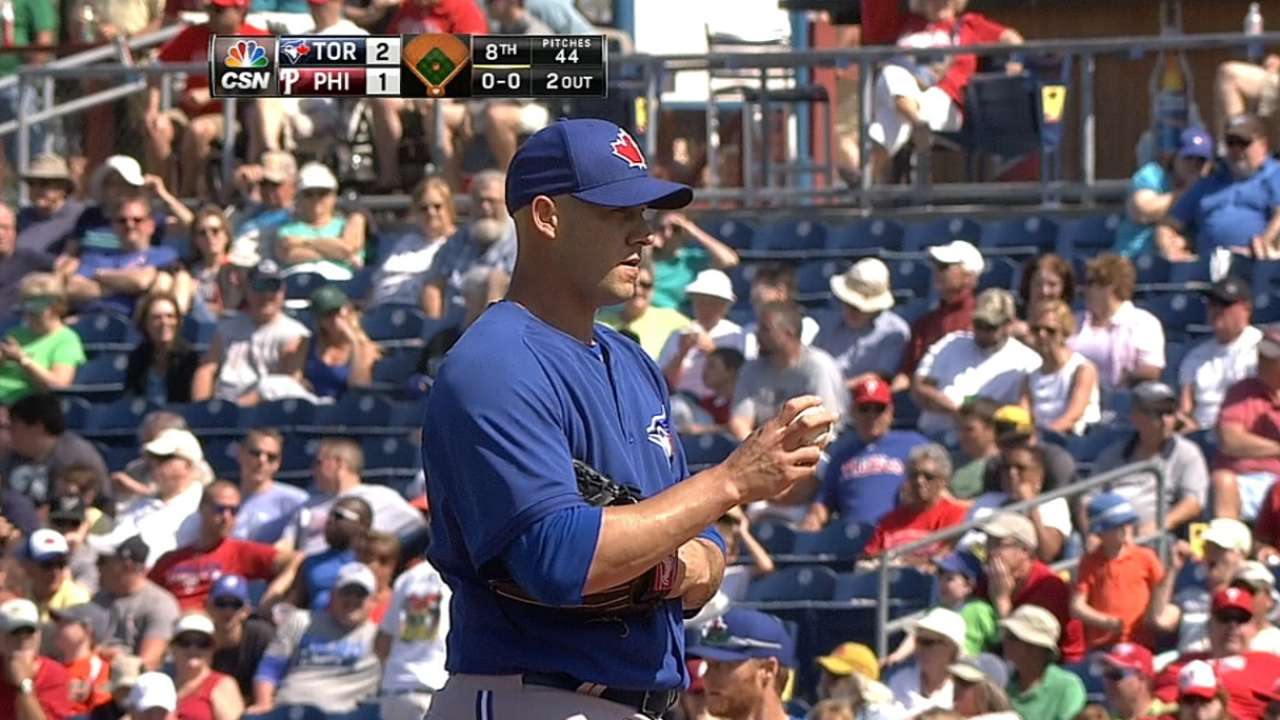 CLEARWATER, Fla. -- If Dustin McGowan is going to make a successful transition to the starting rotation, he'll have to re-learn one of his old pitches.
McGowan spent the past year working out of the bullpen and only really needed to rely on his fastball and slider. He also throws a changeup, but it's not a pitch that arrives with enough decreased velocity to really keep hitters guessing in the batter's box.
The lack of offspeed pitches isn't an issue during short stints, but now that he needs to go through a lineup multiple times, he is attempting to add a curveball to his repertoire. It's a pitch he hasn't really used in three years, and it still has a long way to go before being effective.
"I'm trying to throw curveballs, but they're just not real crisp right now," said McGowan, who was named the club's No. 5 starter on Wednesday. "I'm trying to get a feel for it. I have to, because that's a change-of-speed pitch for me. Most of my other pitches are hard, my slider's hard, so I need something to keep hitters off balance a little bit."
McGowan tried to use a curveball for the first time this spring during a four-inning start in the Minor Leagues on Tuesday. The results weren't very encouraging, but that didn't come as a surprise to McGowan, because even when he was a full-time starter from 2006-08, it caused him some issues.
Repetition will be key, but there's a limited amount of time remaining this spring to refine the pitch. McGowan will throw in a simulated game on Sunday afternoon, and that will be his final outing before a regular season start on April 4.
"For me, it's always been the hardest pitch to throw," said McGowan, who last started a Major League game on Sept. 26, 2011. "It's one of those pitches you have to get a feel for and just keep throwing it until you find it."
Gregor Chisholm is a reporter for MLB.com. Read his blog, North of the Border, and follow him on Twitter @gregorMLB. This story was not subject to the approval of Major League Baseball or its clubs.