Sanchez enters season with no limitations
Coming off first All-Star season, Blue Jays righty says he's ready to go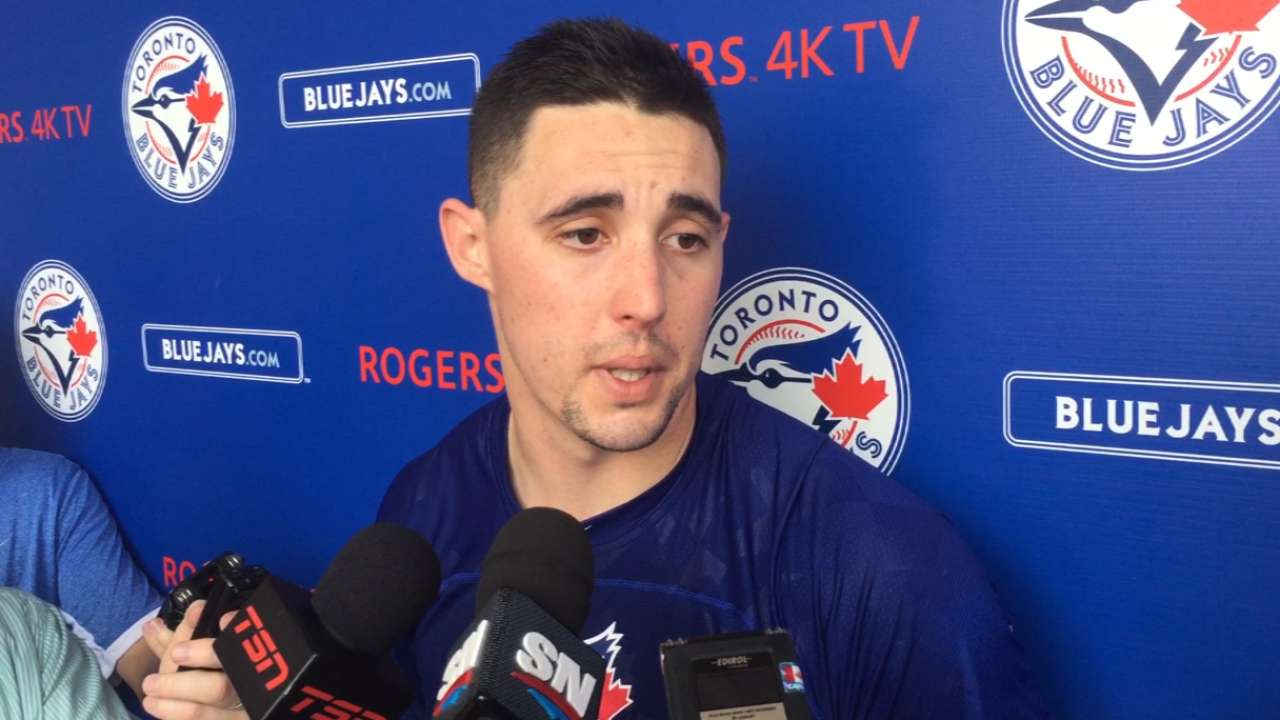 DUNEDIN, Fla. -- The reins are off and Aaron Sanchez can finally look forward to a season without an innings limit.
Sanchez's workload was a frequent topic of conversation during last year's Blue Jays run to the American League Championship Series. Toronto backed off plans to remove him from the rotation, but he was skipped multiple times to keep his innings to a manageable number. Not anymore.
• Spring Training: Info | Tickets | Schedule | Gear
Blue Jays manager John Gibbons confirmed Wednesday afternoon that Sanchez will be treated like every other starter this season. No more six-man rotation, no more going 10 days between starts and no more endless speculation about his role.
"I don't see any limitations," Gibbons said. "He ended up throwing a full year last year, because some good things happened, he pitched later. But, yeah, he's a big, strong kid, he worked really hard this winter ... he's good to go, no concerns."
What a difference a year makes. Last spring, Sanchez entered camp without a guaranteed job. He was competing for the final rotation spot alongside Gavin Floyd, and a job in the bullpen had not been ruled out. It seems almost surreal now, but at the time there were serious concerns that if Sanchez spent another yet another season in relief he might be a reliever the rest of his career.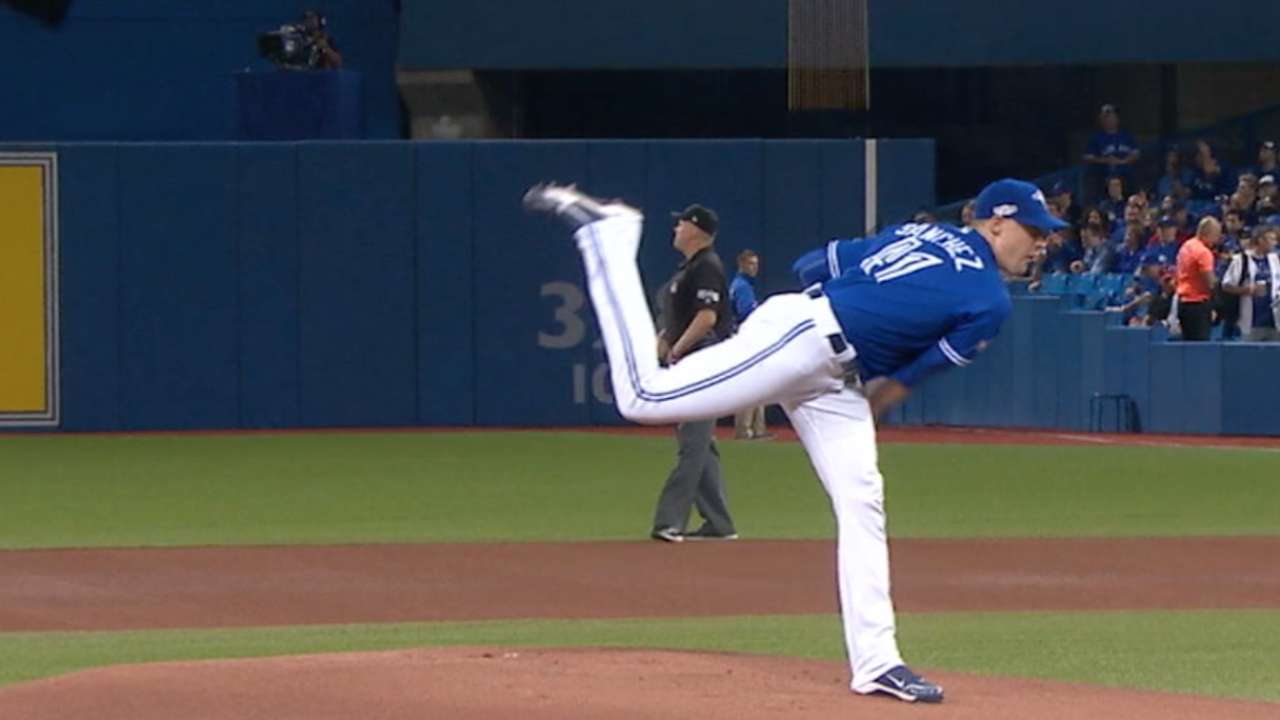 This spring, Sanchez doesn't have to worry. The 24-year-old is the early favorite to be named Toronto's Opening Day starter following a season in which he led the AL with a 3.00 ERA and made his first All-Star team. He also went 15-2 with 161 strikeouts over 192 innings, and the question is no longer does Sanchez have what it takes to start, but rather, does he have what it takes to cement his spot as one of the best pitchers in the game?
The lone precaution -- outside of normal parameters for starters -- that the Blue Jays are expected to take with Sanchez centers around his preparation for the start of the season. He is not expected to pitch in a Spring Training game until the second week of the Grapefruit League season, which is designed to give Sanchez a slightly longer break after pitching deep into October last year.
"I feel great," Sanchez said. "I felt like I left the season last year a little tired, but no concerns in terms of injury and such, so I'm ready to go. It's going to be a fun year for us and hopefully we have the same health that we did last year with the staff."
Sanchez's first priority last spring was to make the rotation, but a secondary goal centered around improving his secondary pitches. When working out of the bullpen from 2014-15, Sanchez threw almost exclusively sinkers, but as a starter, he needed to have more than that at his disposal. The results were extremely positive, but the work itself is far from over.
That might be the scariest part in all of this for Toronto's opponents. Despite all of last year's success, Sanchez might just be getting started.
"The last few years, I've come in having to compete for a spot," Sanchez said. "This year, I get the luxury of getting to work on things, the biggest thing being my changeup. I feel like I made tremendous strides with my curveball last season, and even in the offseason. I think our focus this year is changeup. I don't want to get too caught up in it, just enough to have that feel to be comfortable with it and take it into the regular season."
Gregor Chisholm has covered the Blue Jays for MLB.com since 2011. Follow him on Twitter @gregorMLB and Facebook, and listen to his podcast. This story was not subject to the approval of Major League Baseball or its clubs.