Inbox: Who is Blue Jays' 2017 X-factor?
Beat reporter Gregor Chisholm answers questions from fans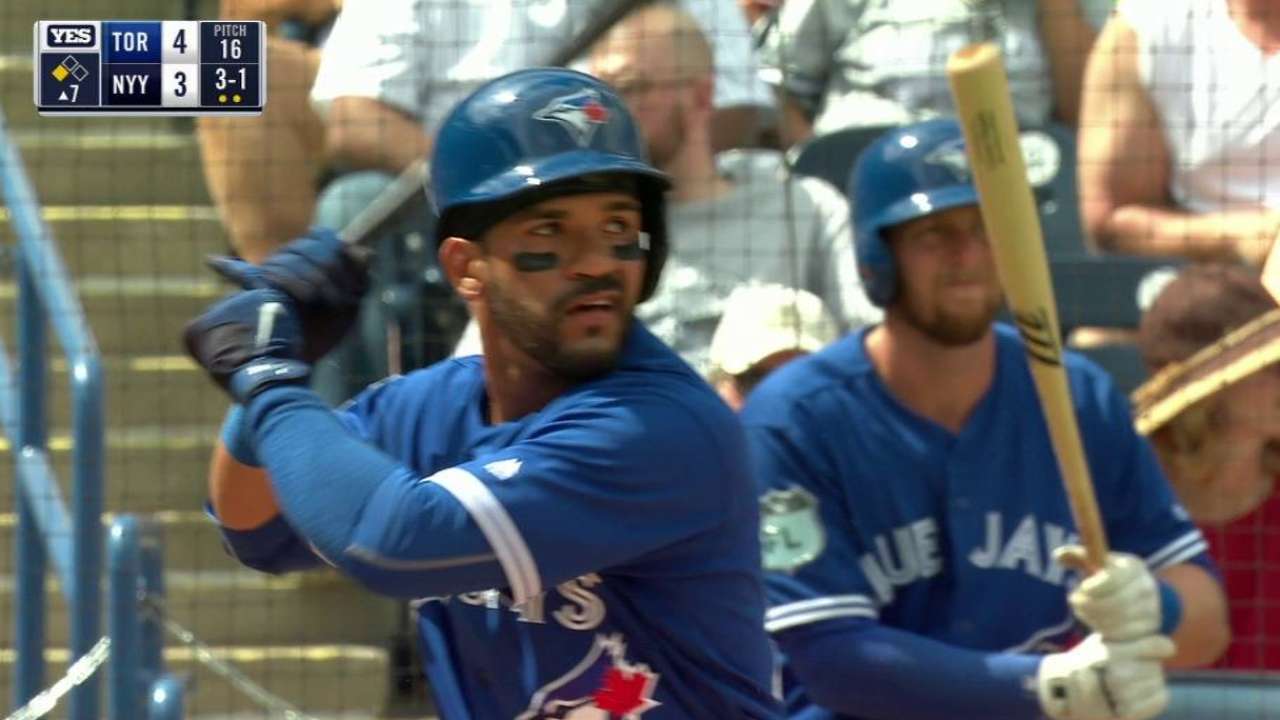 Who do you think is the biggest wild card -- or, as you guys at MLB.com like to call it, the X-factor -- on this year's team?
-- James T., Calgary, Alberta
My pick is Devon Travis, because I think this team's offense isn't nearly as good when he's off the field. Travis' health will continue to be questioned, until he proves otherwise, but this team desperately needs him to take up the bulk of the playing time at second base. Toronto does not have a viable leadoff candidate when he's not available, and the overall depth of the lineup is dealt a massive blow when his bat is replaced by Darwin Barney or Ryan Goins. People within the organization believe Travis has the potential for a 200-hit season, but the only way he can get there is with regular playing time. This team really needs him.
• Submit a question to the Blue Jays Inbox
Everybody keeps saying this team has a chance to contend because of its rotation. But do you honestly think it can repeat last year's success?
-- Karen W., Toronto
It's probably unrealistic to expect that the entire starting rotation will stay healthy again this year, but because that's impossible to really predict, let's put that aside for a minute. Assuming good health, I do think this team can match last year's results, and Francisco Liriano is the main reason why. J.A. Happ understandably will have a difficult time replicating last year's 20-win season, but any potential dropoff from either him or Marco Estrada should be offset by having a full year from Liriano. The command issues Liriano experienced in Pittsburgh were well documented, but he posted an ERA of 3.38 or lower every season from 2013-15, and he has been borderline dominant this spring. I expect a big year.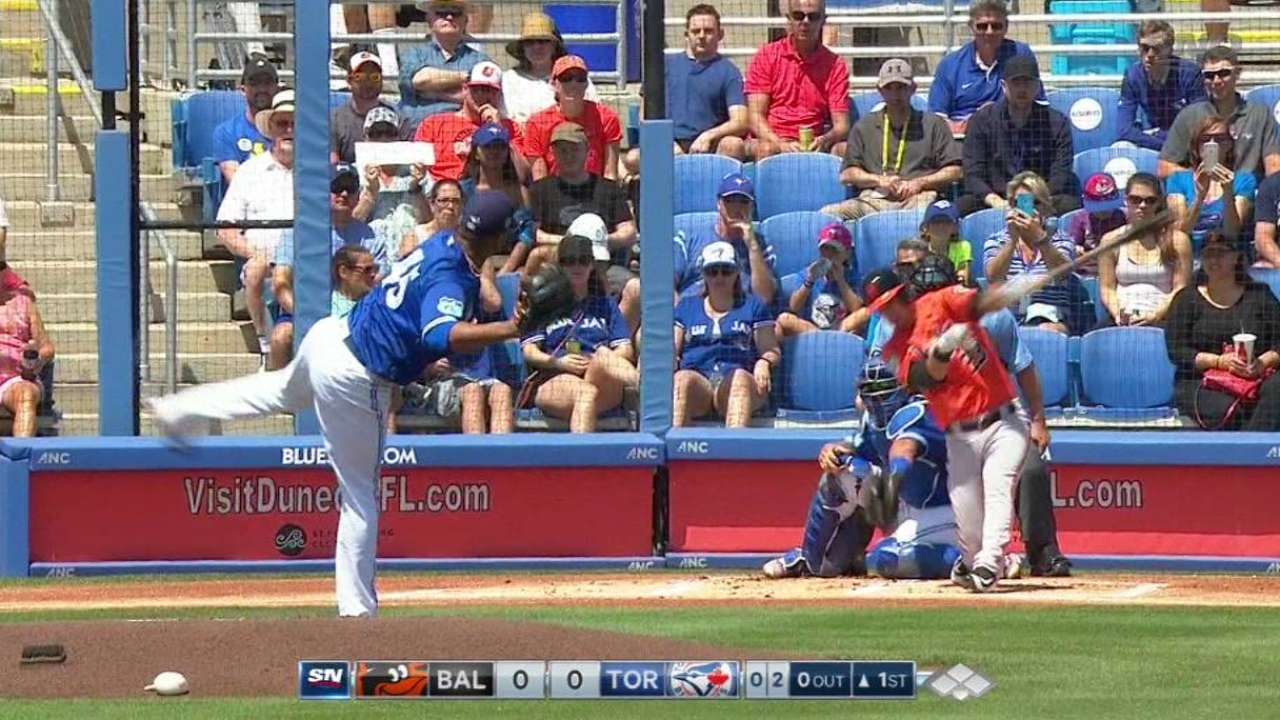 What's your top reason to believe in, and what's your top reason to be skeptical about, the 2017 Blue Jays?
-- Michael D., London, Ontario
The top reason to believe is that the Blue Jays are returning the majority of their core from 2016, and the rest of the American League East didn't do as much as expected this offseason -- with the exception of Boston. Yes, Edwin Encarnacion is gone, but Kendrys Morales is no slouch, and the starting pitching should give this team a chance to win. The top reason for concern is the lack of depth from that rotation. The starting five is great, but after that, the club has few alternatives, and this team could be in serious trouble if a couple of arms go down with an injury. I'm also still not sold on this bullpen.
Prediction time. How's the AL East going to shake out this season?
-- Jim P., Summerside, Prince Edward Island
I have Boston winning the division and the Blue Jays taking one of the two Wild Card spots. In other words, I don't think much has changed from last season. The Orioles seem to defy expectations every year, but I have serious reservations about their pitching staff. The Yankees are trending upward with a lot of promising prospects on the roster, but I don't think there's enough quite yet to be considered a serious contender. Tampa Bay has surprised before, but I don't think this is its year either. My expectation is that the race will go down to the wire again, but I think one of the two Wild Card spots is within grasp for the Blue Jays.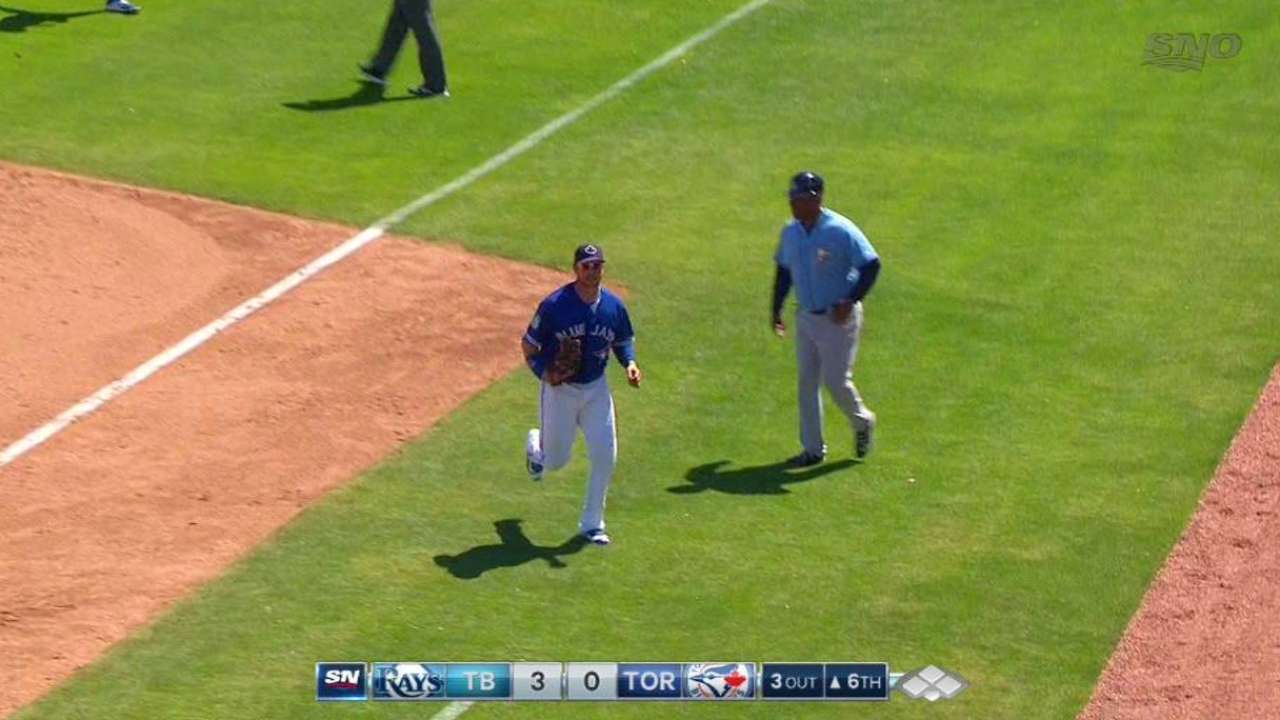 What's going to happen at left field and first base? Are the Blue Jays still trying to add someone at either of those positions? Justin Smoak is not the answer.
-- Glen S., Toronto
You might not want to hear this, but the Blue Jays remain committed to Smoak at first base. He's going to receive every opportunity to win the bulk of the playing time, and this experiment isn't going to end in a week. If Smoak struggles like he did last year, Steve Pearce will eventually see his workload increase. But for the moment, this is still Smoak's job to lose. In left field, expect the competition for playing time to continue throughout the early stages of the season.
Gregor Chisholm has covered the Blue Jays for MLB.com since 2011. Follow him on Twitter @gregorMLB and Facebook, and listen to his podcast. This story was not subject to the approval of Major League Baseball or its clubs.