Hale thinks Robinson's impact is growing
Former Orioles, current Blue Jays bench coach pleased by open dialogue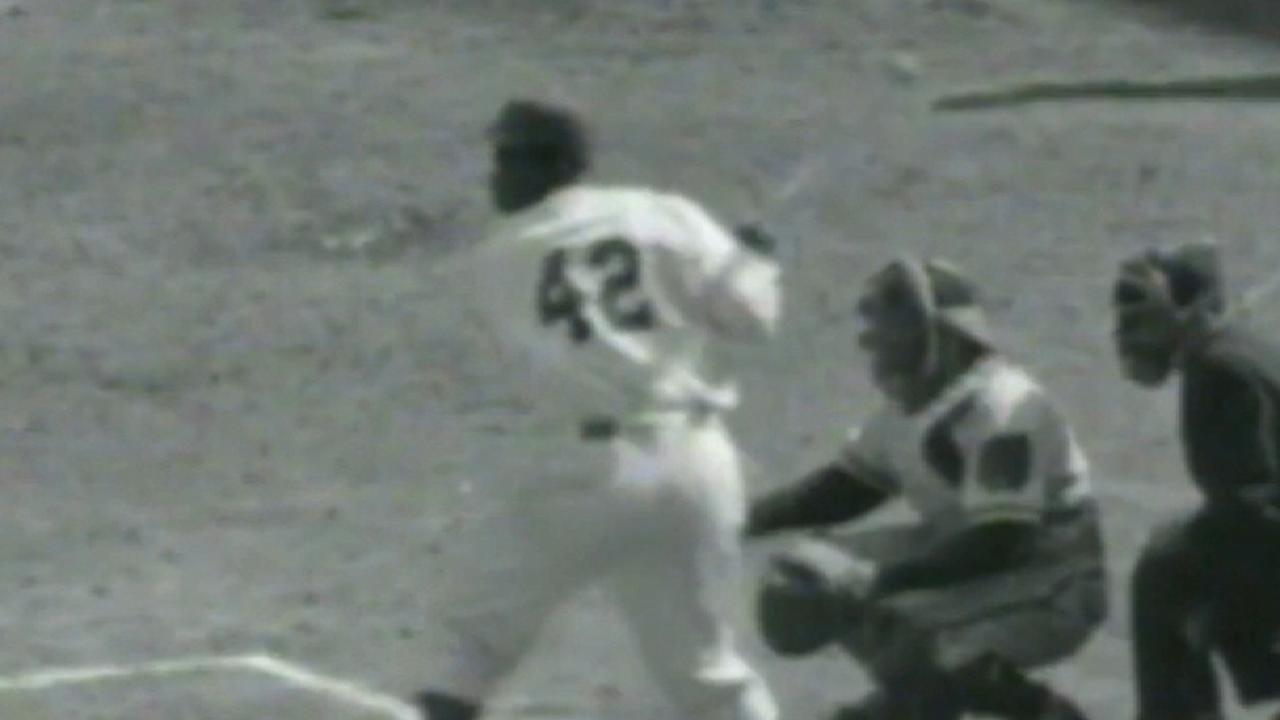 TORONTO -- Today, Major League Baseball celebrates the memory of Jackie Robinson and the deep impact of his life on the game of baseball and the culture surrounding it.
Robinson broke MLB's color barrier 70 years ago on April 15th, 1947 at Ebbets Field as the first African-American to play in a Major League game and was inducted into the Hall of Fame in 1962.
All players will honor Robinson today by wearing his number, '42', which was retired across baseball in 1997.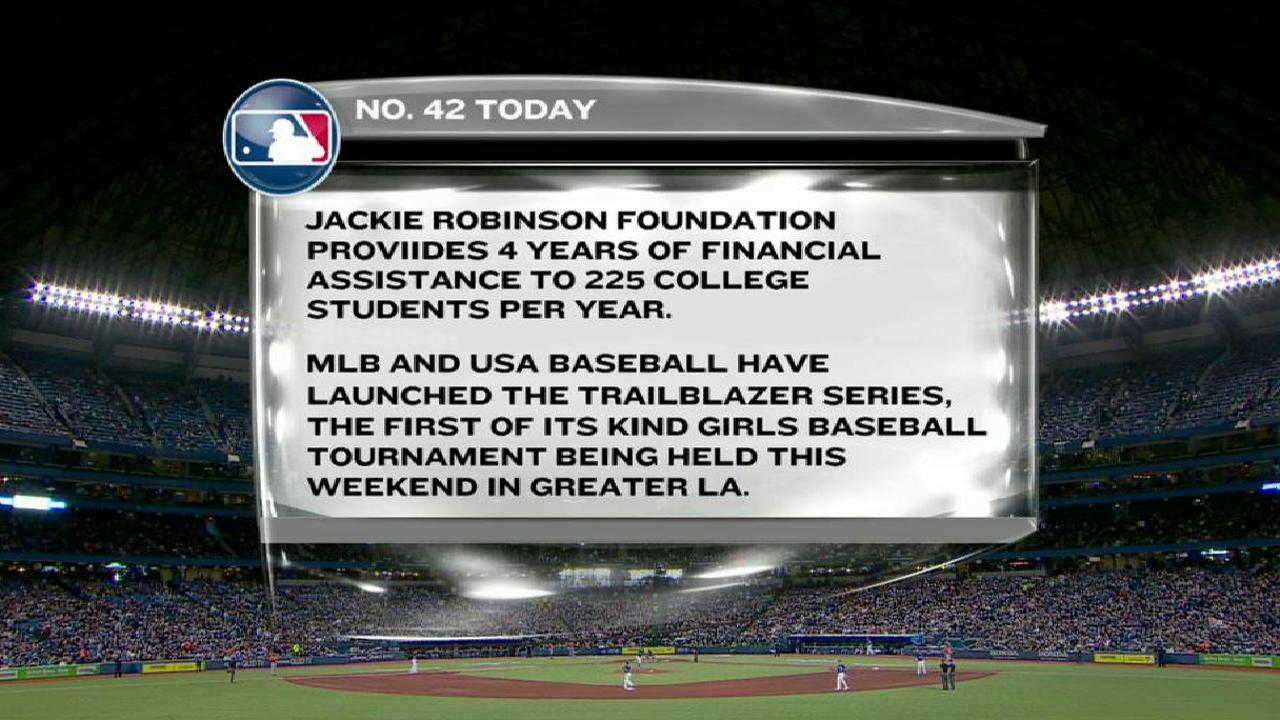 Blue Jays bench coach and former Orioles third-base coach DeMarlo Hale has continued to see Robinson's influence grow over his three decades of playing and coaching, especially on a societal level and with younger generations.
"There became an open dialogue about the different cultures and relationships," Hale said. "Here we are now, years and years later, I can truly say that it is better. There is a relationship that two people can talk with different backgrounds or different cultures and respect each other. I think that impact is so much stronger."
On the field, Robinson was a star. He finished his 10-year career with a .311 batting average, .883 OPS, and six All-Star appearances. The 1949 season was his finest, as Robinson won the batting title with a .342 average, led the league with 37 stolen bases, and was named the National League MVP.
Prior to making his debut with the Brooklyn Dodgers, Robinson played one season in Canada for the Brooklyn's Triple-A affiliate, the Montreal Royals.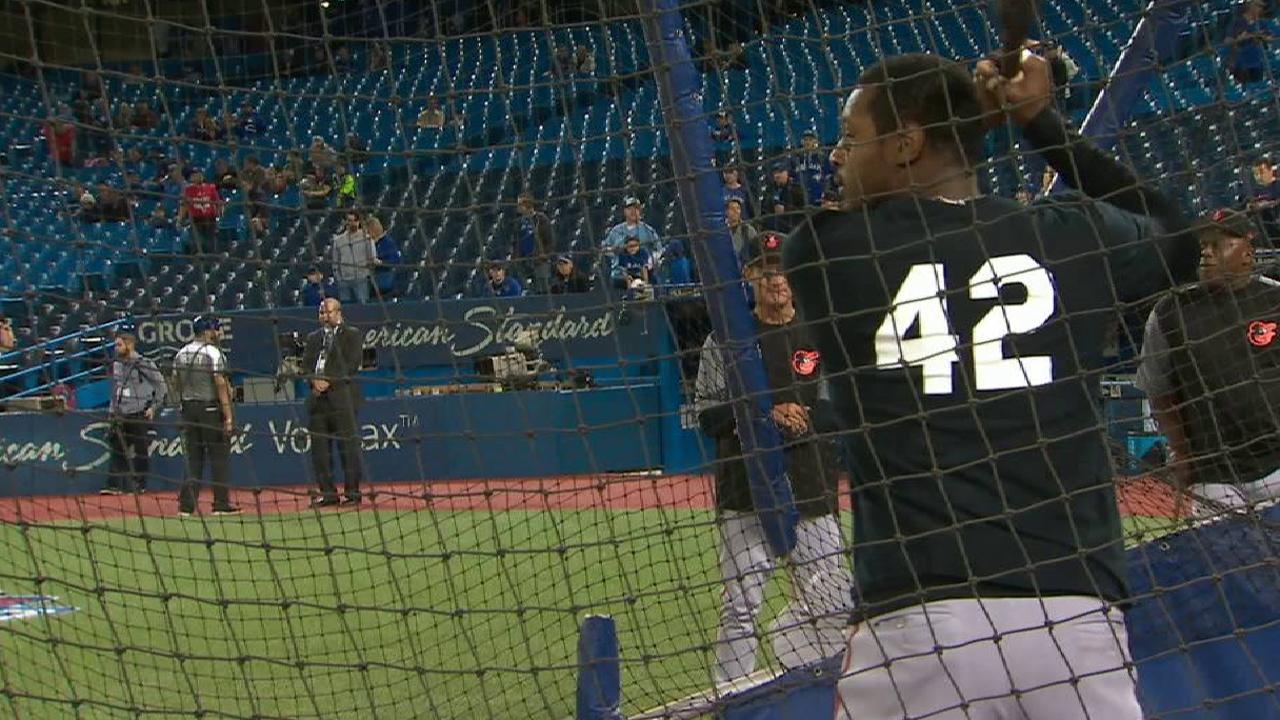 Robinson's legacy lives on through the Jackie Robinson Foundation, founded by Robinson's wife, Rachel, in 1973. The foundation provides scholarships, mentoring, and leadership development opportunities for students of color with limited financial resources.
"I'll say this," Hale added, "it went from recognizing him and his accomplishments -- and you have a day where everybody's wearing '42' -- to this younger generation understanding more of the impact he made. Not only in baseball but in society. You start to have conversations with them and you hear a change in their conversation."
Keegan Matheson is a reporter for MLB.com based in Toronto. This story was not subject to the approval of Major League Baseball or its clubs.