Shaky 'pen command is Blue Jays' undoing
Grilli yields three-run double to Sox in 10th inning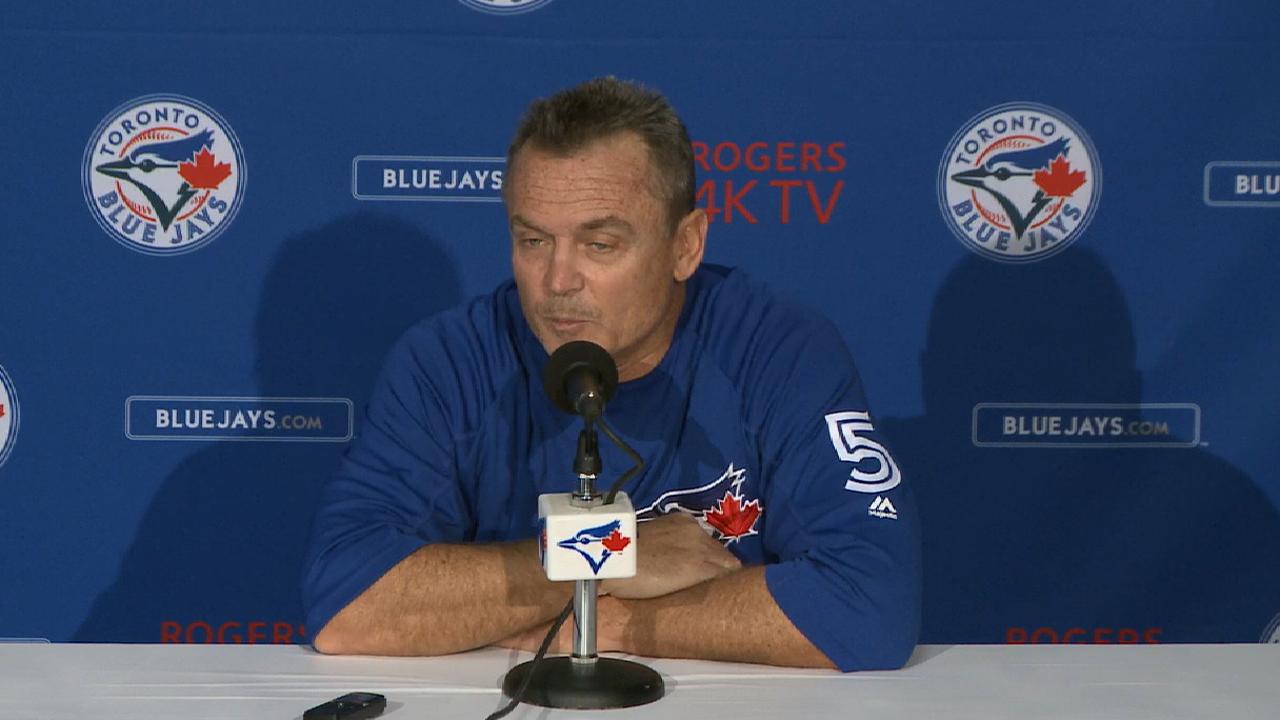 TORONTO -- When the offense is not producing, it leaves little margin for error for the pitching staff. Toronto's bullpen found that out the hard way again on Thursday afternoon.
Right-hander Jason Grilli loaded the bases in the top of the 10th, and then he allowed a three-run double off the bat of Mookie Betts in Toronto's 4-1 loss to the Red Sox. It marked Grilli's second loss in Toronto's three extra-innings games this season, and even though he allowed all of the baserunners to reach base, Blue Jays manager John Gibbons said he did not consider making a change.
"That's his inning," Gibbons said of Grilli's 10th. "We've got two or three go-to guys. That's his inning. He's a veteran guy, he knows how to wiggle out of those things. ... He was going to go at Betts there, and he just fell behind him. It's tough. A couple of them bounced back after pitching last night, come back, quick turnaround. That's the way it goes. You battle it out there, and they got the best of him."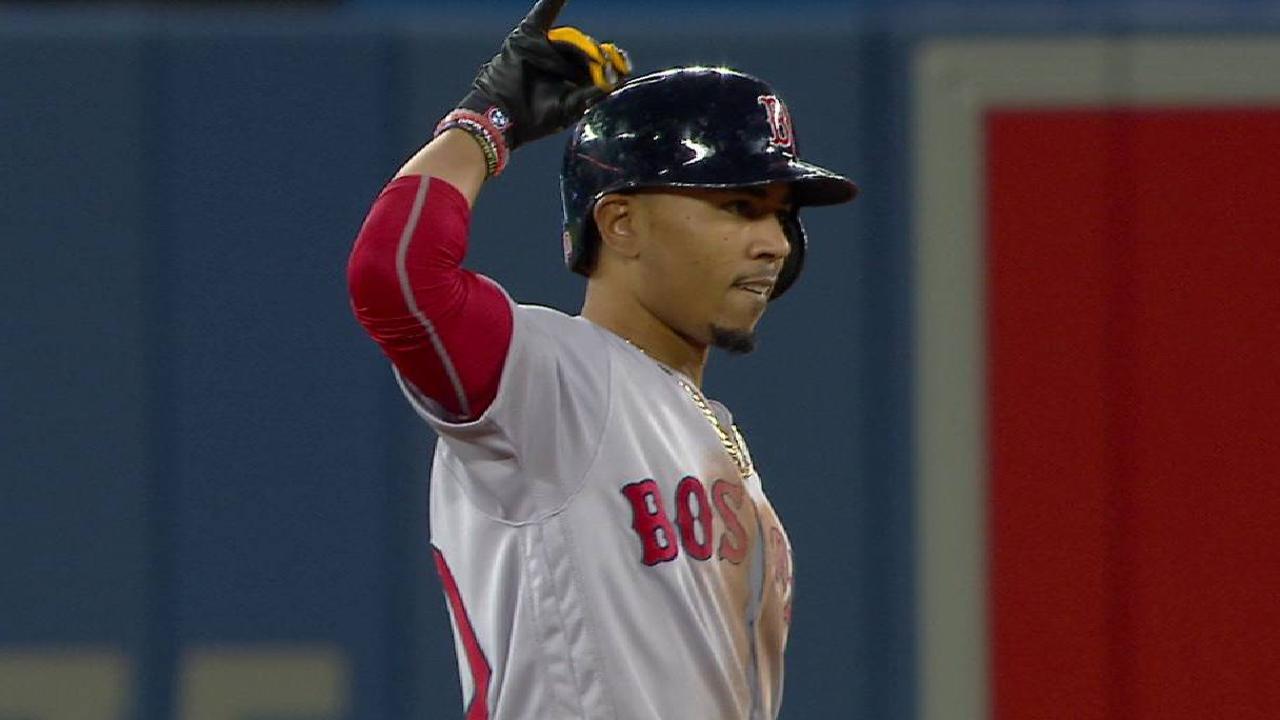 Toronto was already running out of its top options in the bullpen by the time Grilli took the mound. Setup men Joe Smith and Joe Biagini were used to pitch scoreless seventh and eighth innings, while closer Roberto Osuna was brought in to pitch the ninth. With an eight-man bullpen, the Blue Jays had other relievers that could be used, but Gibbons views Grilli as a high-leverage arm who is on this team for situations exactly like the one on Thursday afternoon.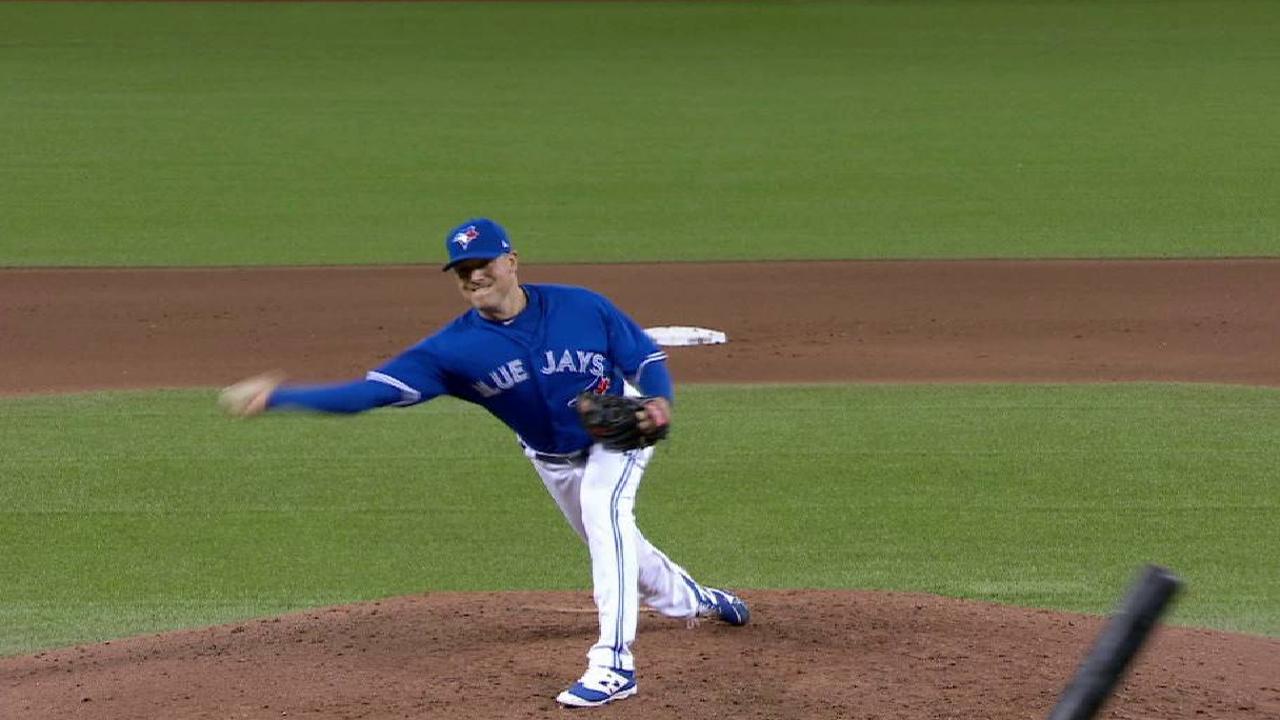 The problem was Grilli's erratic command, which could have been a byproduct of pitching Wednesday night and then having a quick turnaround for Thursday's appearance. According to Statcast™, Grilli went to his slider nine times, but he got just one called strike and one swinging strike on the pitch.
That allowed the Red Sox to sit on his four-seam fastball, and there were command issues with that as well. He threw it 13 times, but only four of them were considered to be in the strike zone, and the final one was sent down the left-field line for Betts' go-ahead double.
"That's not my best today," Grilli admitted after the game. "Losing one makes you appreciate winning. There's not much else to say. There are no words right now."
Gregor Chisholm has covered the Blue Jays for MLB.com since 2011. Follow him on Twitter @gregorMLB and Facebook, and listen to his podcast. This story was not subject to the approval of Major League Baseball or its clubs.