Tulowitzki exits vs. Halos with tight hamstring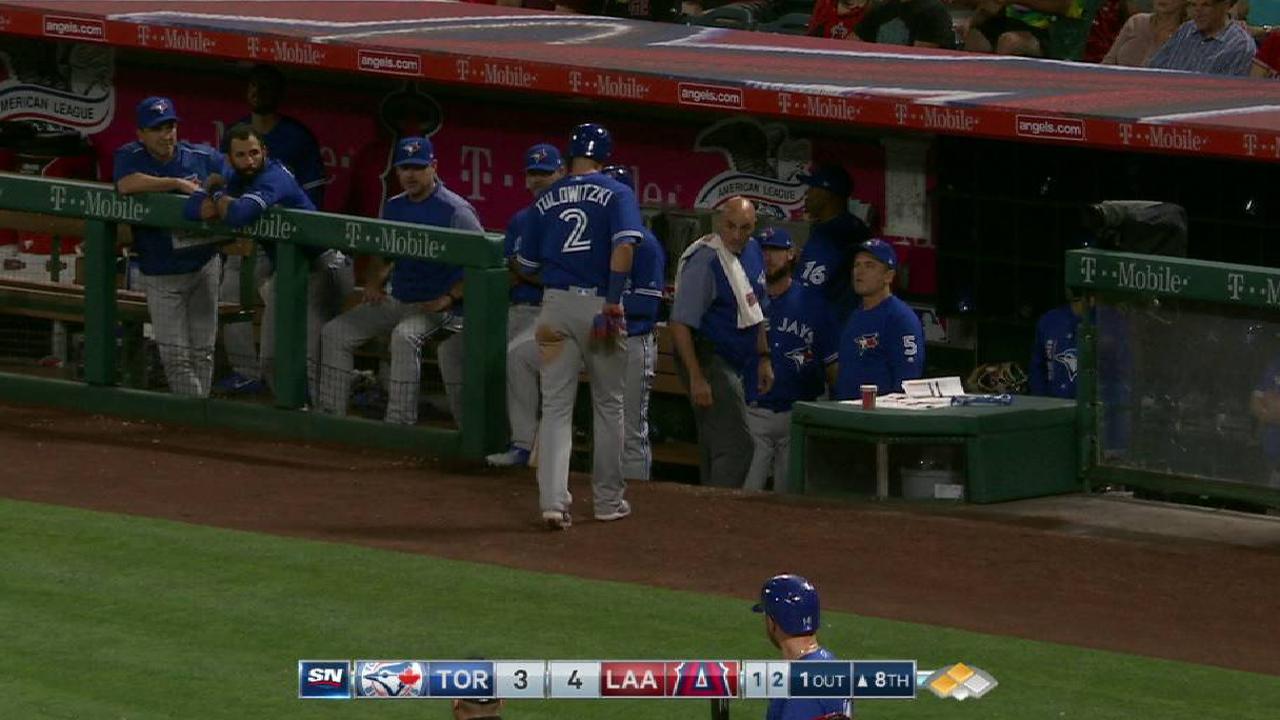 ANAHEIM -- Blue Jays shortstop Troy Tulowitzki was removed from Friday's 8-7 win over the Angels in the top of the eighth inning with right hamstring tightness. He's considered day to day with the injury.
Tulowitzki walked off the field after sliding into third base. He immediately headed for the visitors' clubhouse with a member of Toronto's training staff.
"I definitely wasn't in a position right there to help us, if I had to tag up or score," Tulowitzki said. "I knew I needed to get out before I further injured myself. I'm sore. I'll come to the locker room [Saturday] and talk to the trainers, see what they say, and we'll decide where we go from there."
It's the first time Tulowitzki has had a hamstring issue in his Major League career.
"First time, so I don't really know what to expect," Tulowitzki said. "Nothing to gauge it off of here. I'm not sure [about the disabled list]. See when I wake up if it's sore and how I'm doing walking. It's definitely sore."
Tulowitzki walked with one out and moved to second on a walk to Russell Martin. Both runners advanced on a wild pitch by Angels reliever Cam Bedrosian.
Tulowitzki slid feet-first into third. He was then lifted for Devon Travis, who scored on a two-run double by Justin Smoak, which gave the Blue Jays a 5-4 lead.
"I was reading the ball in the dirt there, trying to advance," said Tulowitzki, who said the injury did not occur on the slide. "I knew that was a big run, and with Russ behind me as the go-ahead run, I was playing the game. It's unfortunate. I'll be OK."
Travis remained in the game at second, while Darwin Barney moved from second to shortstop.
Tulowitzki was 1-for-3 with a single, a walk and a run scored. He's hitting .263 with one home run and 10 RBIs in 16 games.
Austin Laymance is a reporter for MLB.com based in Los Angeles. This story was not subject to the approval of Major League Baseball or its clubs.