After talk, Osuna shows flashes of '16
Blue Jays closer threw more four-seam fastballs on Saturday, following conversation with Martin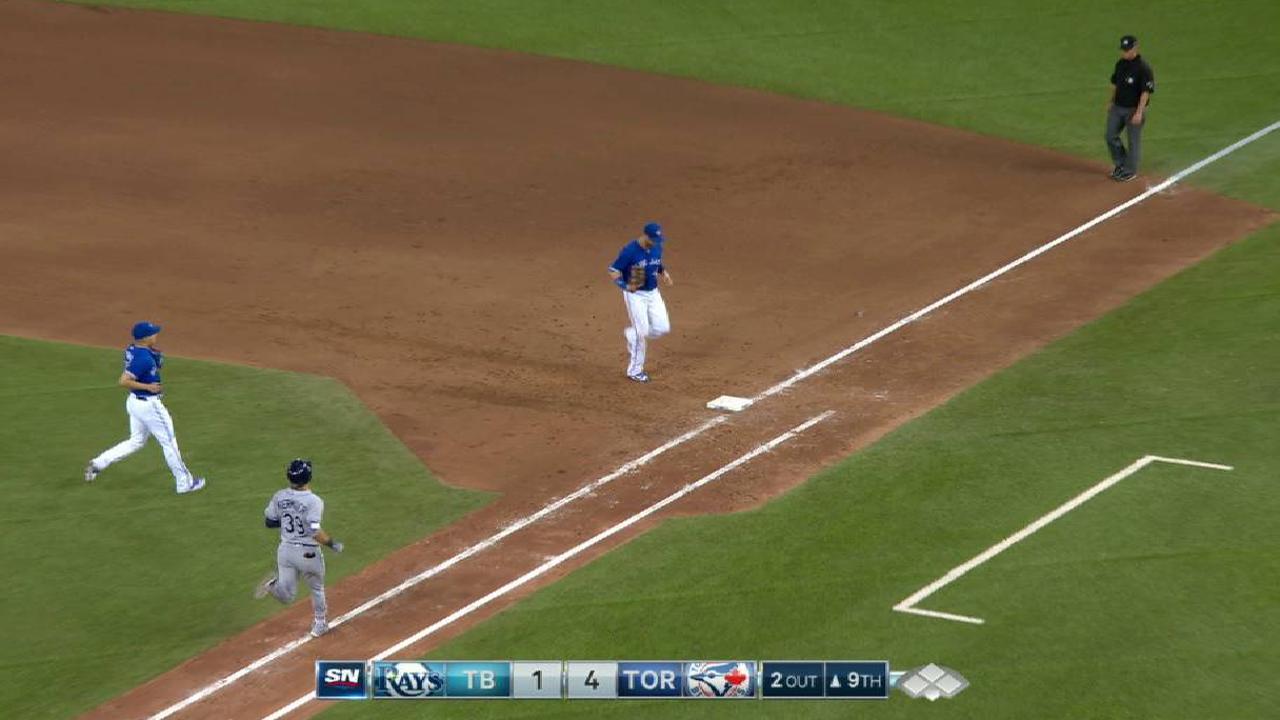 TORONTO -- Roberto Osuna was back to his old self on Saturday, picking up his second save of the season to close out a 4-1 Blue Jays' win after a key conversation with catcher Russell Martin.
The Blue Jays' closer moved away from his best weapon this April, a four-seam fastball that he threw on 60.9 percent of his pitches in 2016, hoping to get ahead of hitters that were sitting on that pitch early in counts. After back-to-back blown saves against the Cardinals, it was time for a change.
"We tried to work a little different at the beginning [of the season], throw more two-seams, throw more breaking stuff," Osuna said after the game. "It was my decision. So we had this conversation and [Martin] told me, 'You're having a lot of success in the last three years with the four-seam, so I don't really think you need anything else.'"
Entering Saturday's game, Osuna's pitch distribution in 2017 had shifted dramatically, including just 16.5 percent usage of his four-seam according to Statcast™ data. Instead, his two-seam fastball jumped from just 6.6 percent last year up to 36.1 percent, making it his most-used pitch.
Following that conversation with Martin, Osuna used the four-seam fastball on six of his 12 pitches Saturday, turning to the two-seam just three times.
"He's been in a little bit of a rut, so I think that'll do wonders for his confidence," said Blue Jays manager John Gibbons. "Sometimes we forget he's 22. He's accomplished a lot already, but he still has emotions, he still battles those things like anybody else."
Keegan Matheson is a reporter for MLB.com based in Toronto. This story was not subject to the approval of Major League Baseball or its clubs.