Halladay dies in plane crash off Florida coast
Former Blue Jays, Phillies hurler won 2 Cy Young Awards, threw no-hitter in postseason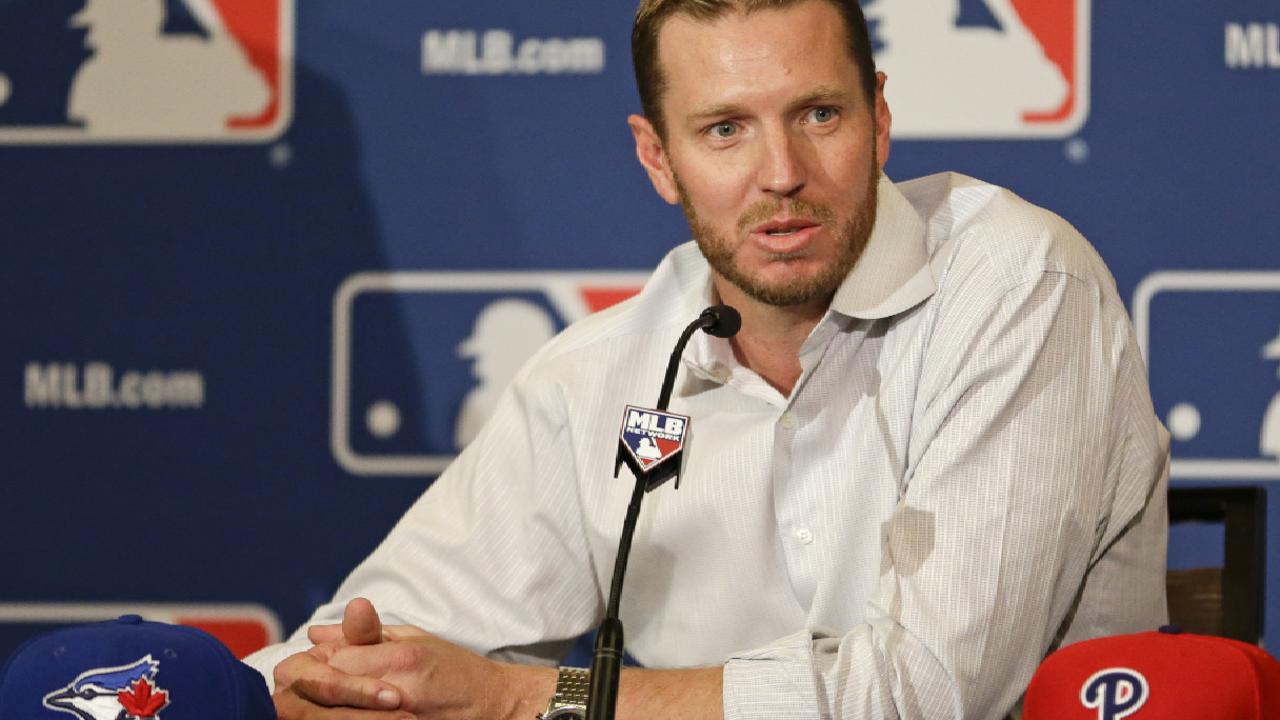 The baseball community has lost one of its all-time greats far too soon. Longtime Blue Jays and Phillies star Roy Halladay passed away at the age of 40 following a tragic plane crash in Florida on Tuesday afternoon.
According to the Pasco County Sheriff's Office, Halladay's ICON A5 light sport aircraft crashed into the Gulf of Mexico at approximately noon ET. Halladay was an avid pilot who frequently talked about his love of flying and recently posted images and video of his aircraft to social media.
• RIP, Doc: 'Your favorite player's favorite player'
The plane crash happened 10 miles west of St. Petersburg, Fla. Halladay lived in nearby Clearwater, and he is survived by his wife Brandy and their two sons. The Pasco Sheriff's Office confirmed that Halladay was the lone passenger of the aircraft and that no mayday call was received prior to the accident. An investigation is underway to determine the cause of the crash.
• Posnanski: Halladay was everybody's hero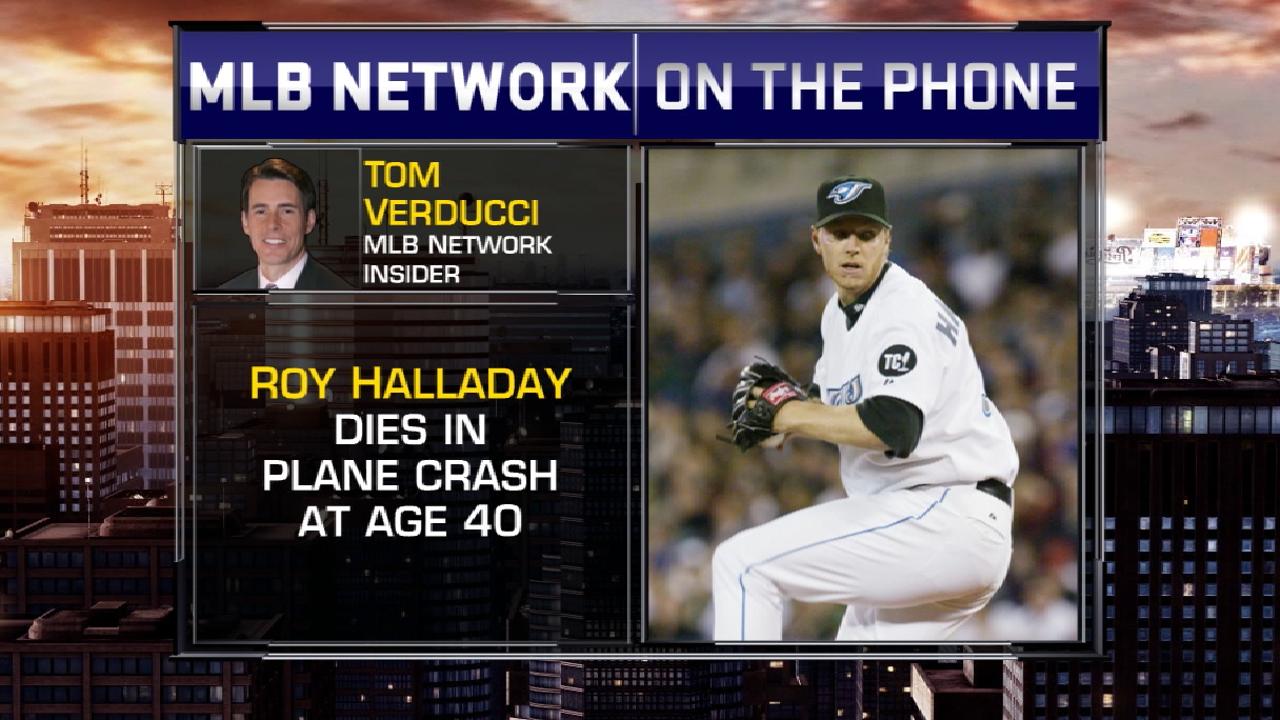 "All of us at baseball are shocked and deeply saddened by the tragic passing of former Toronto Blue Jays and Philadelphia Phillies pitcher Roy Halladay," said Commissioner Rob Manfred. "A well-respected figure throughout the game, Roy was a fierce competitor during his 16-year career, which included eight All-Star selections, two Cy Young Awards, a perfect game and a postseason no-hitter.
"On behalf of Major League Baseball, I extend my deepest condolences to his family, including his wife, Brandy, and two sons, Ryan and Braden, his friends and countless fans, as well as the Blue Jays and Phillies organizations."
• Selfless Halladay defined by tireless work ethic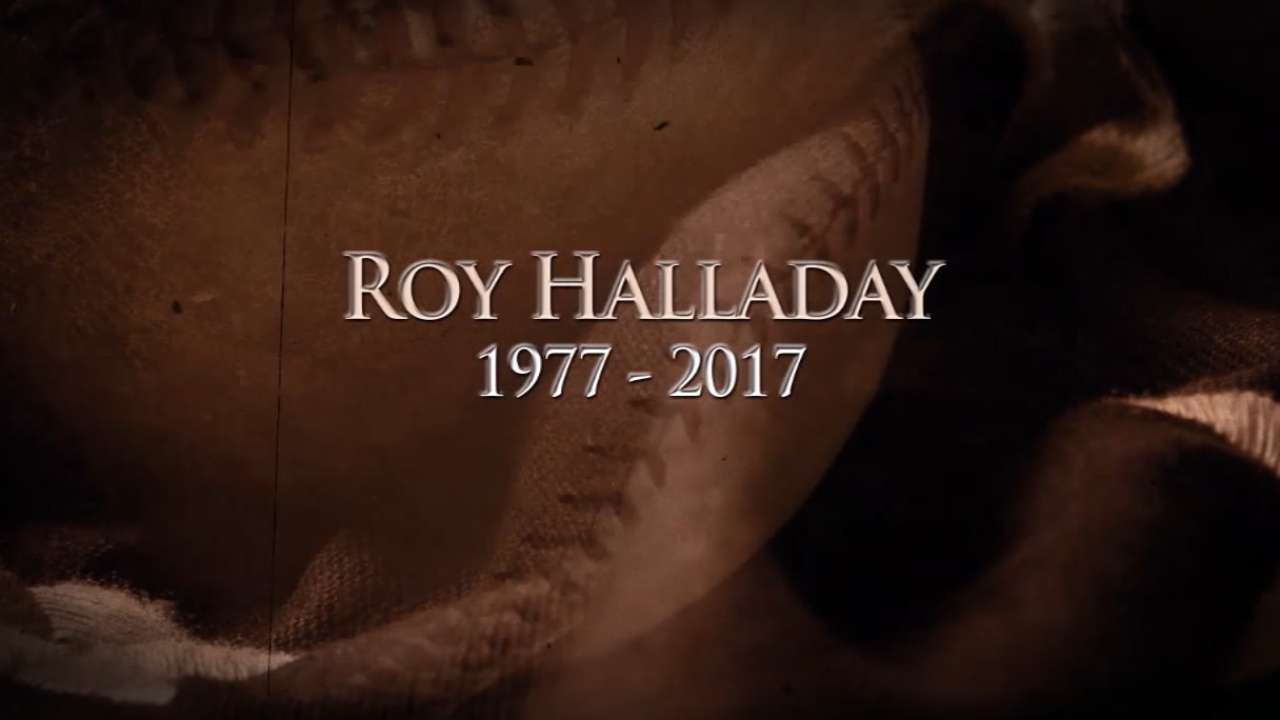 Halladay will be remembered as a top pitcher from his era and one of the best starters to wear a Blue Jays uniform, and he was also a key member of some of the best rotations in Phillies history. From 2001-11, he ranked second in Major League Baseball with 175 wins, a 2.98 ERA and a 1.113 WHIP. Halladay also ranked fourth in innings (2,300) and fifth in strikeouts (1,795). His 64 complete games were 30 more than any other pitcher during that time.
• Carpenter sends regards to Halladay family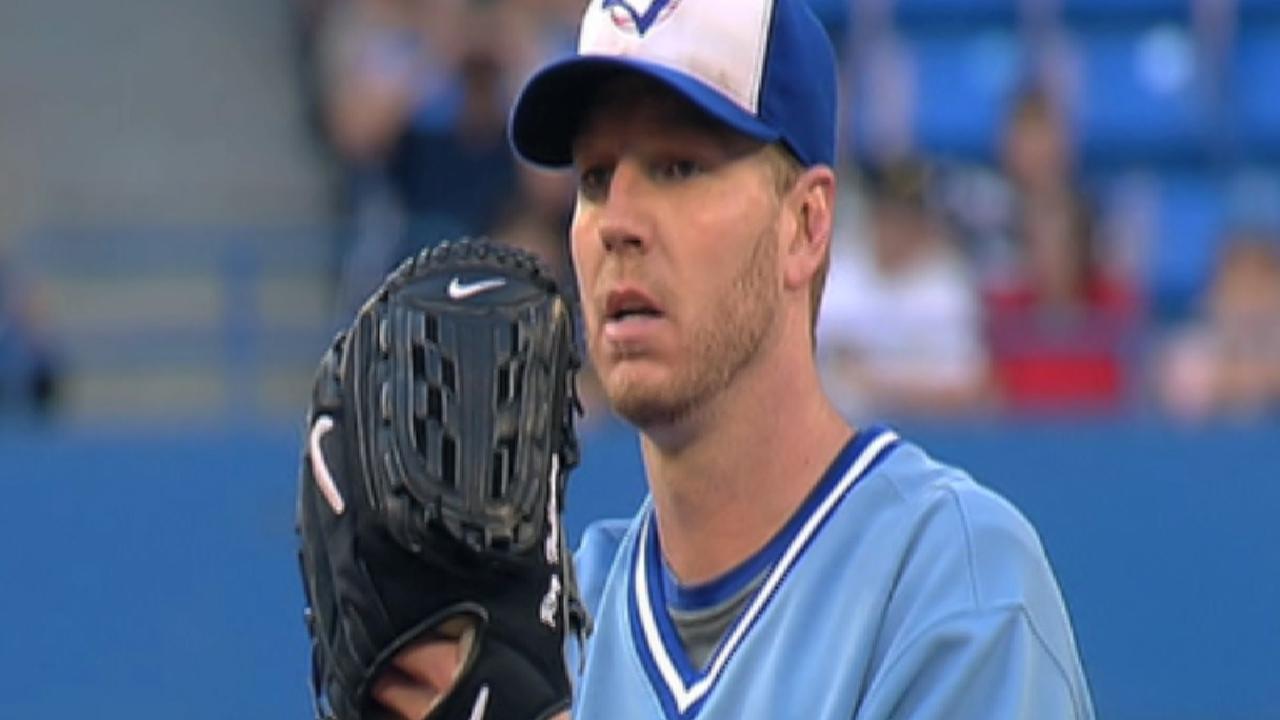 The Blue Jays selected Halladay with the 17th overall pick of the 1995 Draft, and he became one of their best pitchers in franchise history. He ranks third all-time among Toronto starters with a 3.43 ERA, second with 148 wins, tied for first with a 1.20 WHIP and second with 1,495 strikeouts. At Halladay's peak, there was no one better, as he used pinpoint command and a devastating sinker to efficiently work his way through opposing lineups.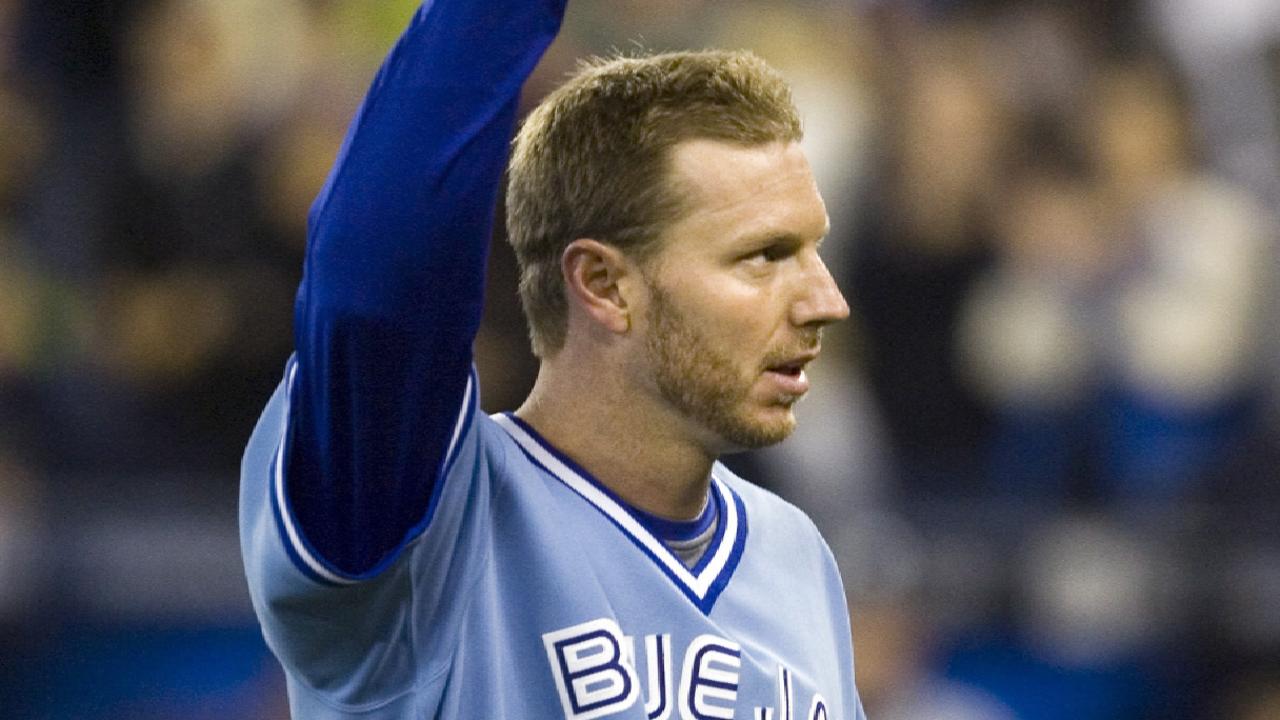 Statement from the Blue Jays organization on the tragic passing of Roy Halladay: pic.twitter.com/Ih8D0RQE9p

— Toronto Blue Jays (@BlueJays) November 7, 2017
• Baseball world mourns Halladay's passing
During his time in Toronto, Halladay was famous for his "Doc's Box" program, which brought a lot of joy to sick children. He purchased a luxury suite at Rogers Centre and invited children from the community to attend. Halladay instituted the program after signing his first multiyear contract with the organization, and he kept the initiative in place until he departed the city after 2009.
• Social media tributes for Halladay pour in
"The Toronto Blue Jays organization is overcome by grief with the tragic loss of one of the franchise's greatest and most respected players, but even better as a human being," the Blue Jays said in a statement. "It is impossible to express what he has meant to this franchise, the city and its fans. Our thoughts and prayers are with his family and friends."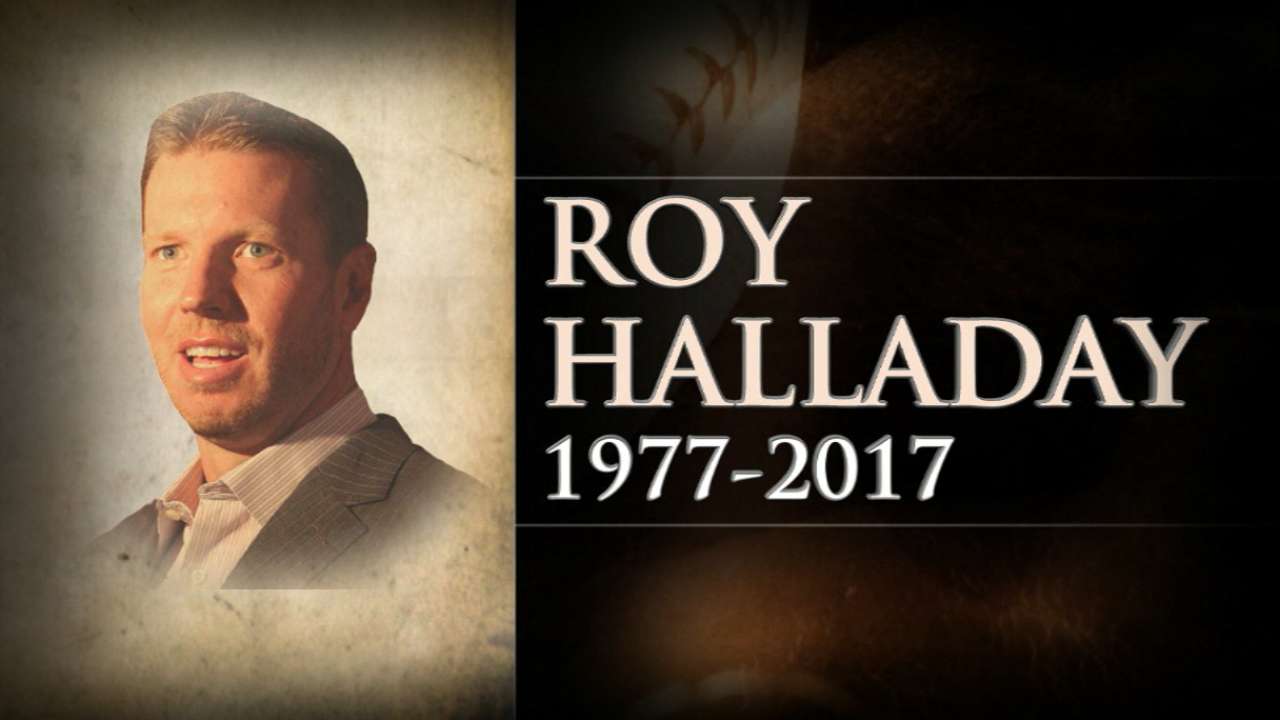 Halladay joined the Phillies in a trade prior to 2010, and in his first year, he picked up a National League Cy Young Award while leading Philadelphia to the NL Championship Series. He spent parts of four years with the organization before a right shoulder injury ended his career in 2013.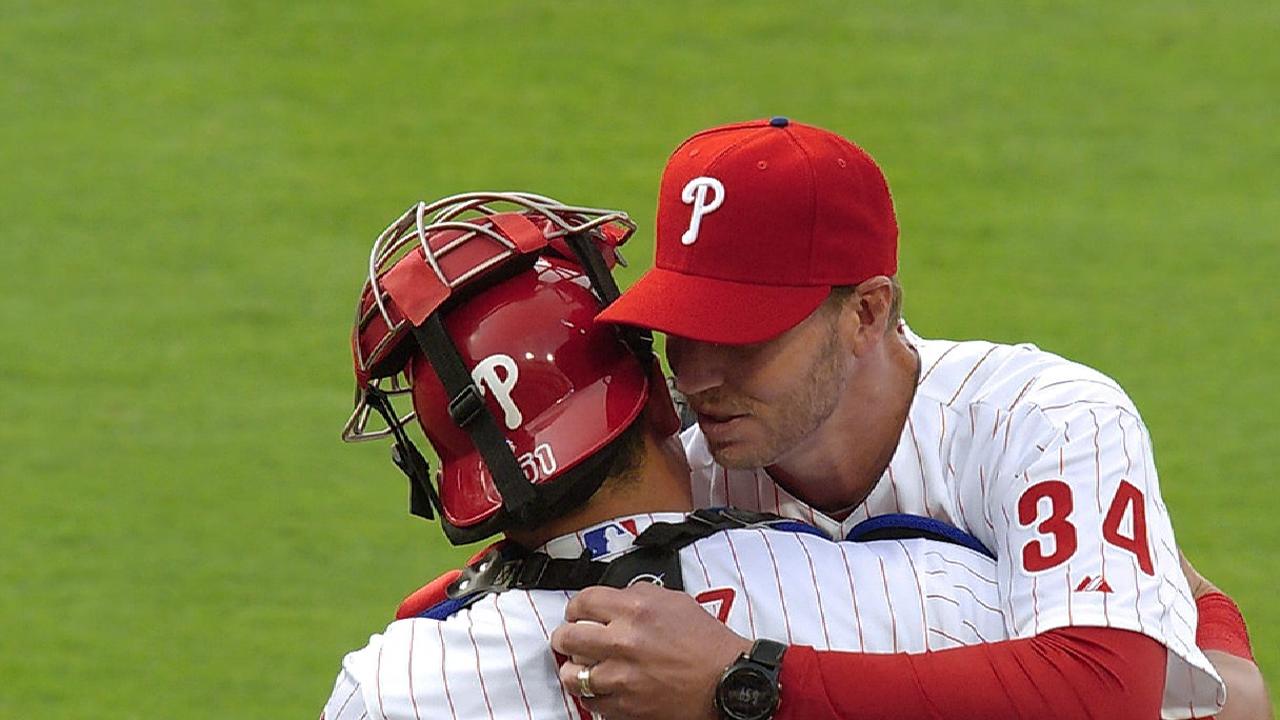 As a member of the Phils, Halladay tossed a perfect game on May 29, 2010. And later that year, he recorded a no-hitter while making his postseason debut against the Reds.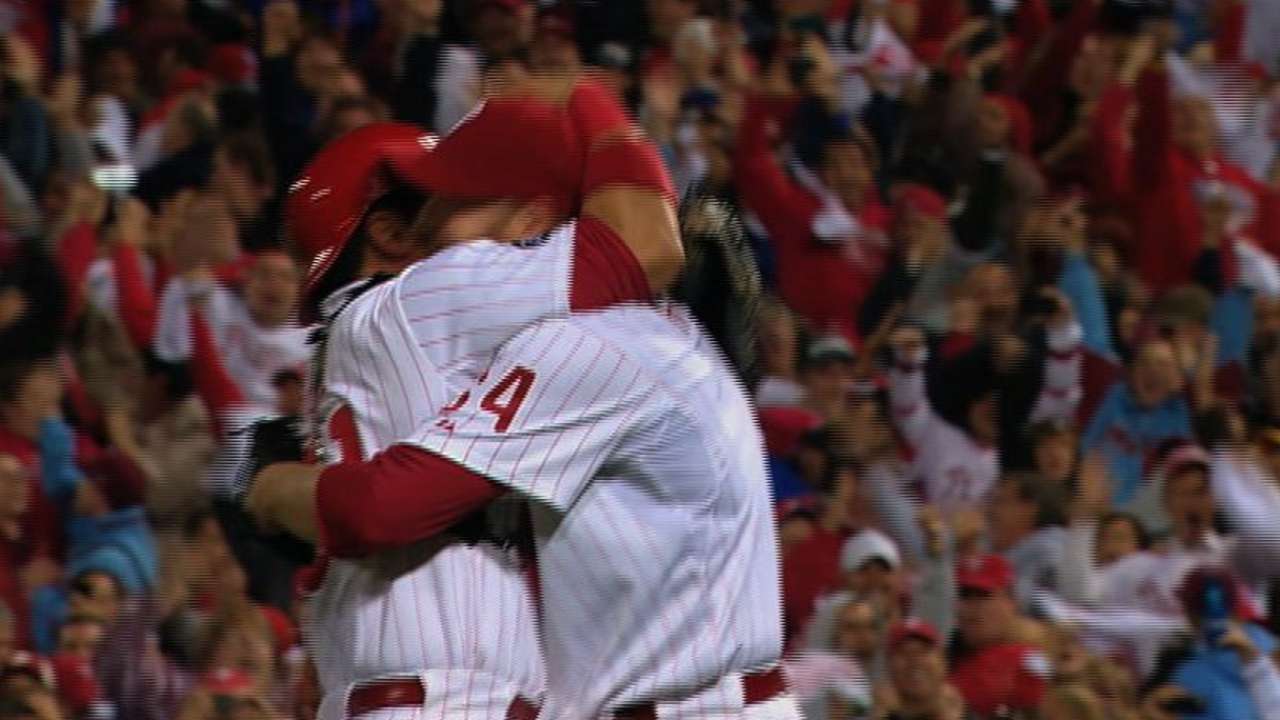 "We are numb over the very tragic news about Roy Halladay's untimely death," the Phillies said in a statement. "There are no words to describe the sadness that the entire Phillies family is feeling over the loss of one of the most respected human beings to ever play the game. It is with the heaviest of hearts that we pass along our condolences to Brandy, Ryan and Braden."
Phillies statement on the sudden & tragic passing of Roy Halladay: pic.twitter.com/gGhv7JUKv0

— Phillies (@Phillies) November 7, 2017
In recent years, Halladay spent time as a guest instructor for the Phils. He's already a member of the Canadian Baseball Hall of Fame and will soon be found on Toronto's Level of Excellence. Halladay becomes eligible for the Baseball Hall of Fame next year and is considered a favorite by some to be eventually voted in.
• Family man Doc had more to offer Phils, MLB
One of Halladay's hobbies during retirement was flying, and earlier this year, he told the Phillies media that he had approximately 800 hours in the air along with his instrument rating and multi-engine rating. He was working on receiving his commercial rating and wanted to learn how to instruct others.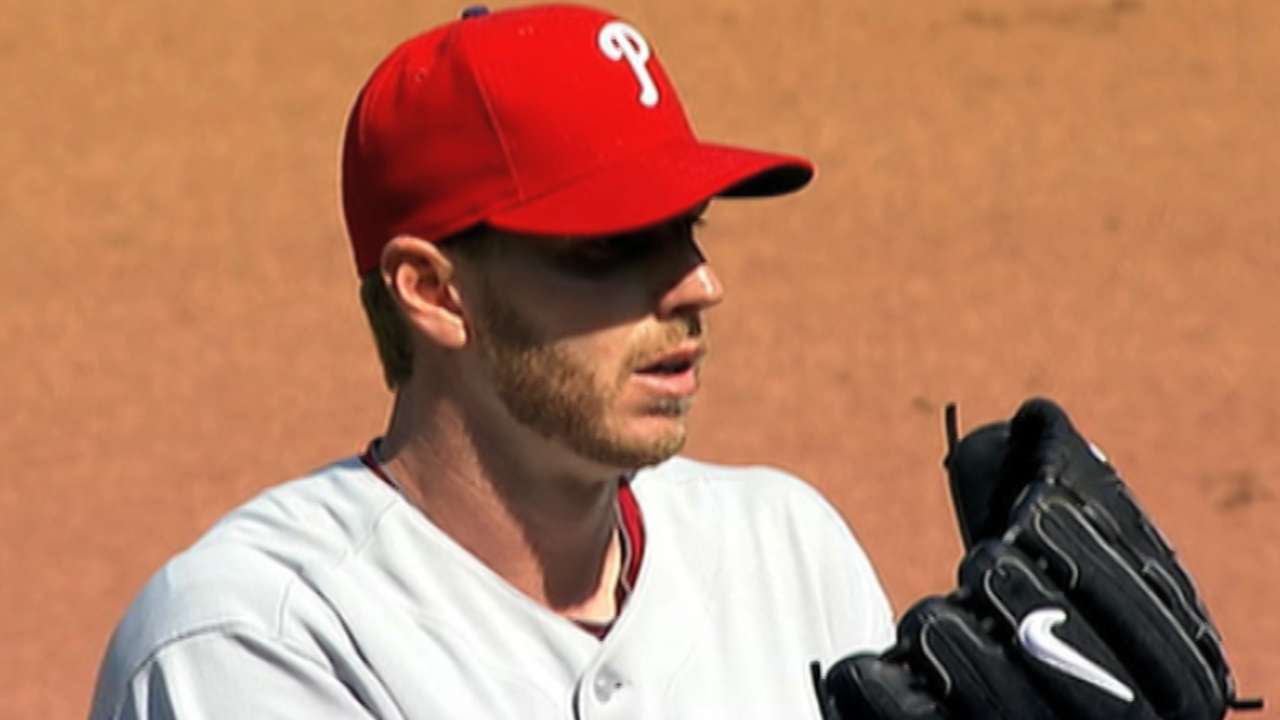 "I'm working on my commercial rating. ... I'm trying to progress through it," Halladay said. "I'd like to be able to instruct so I can teach my boys. I'd like to try to finish that up."
Gregor Chisholm has covered the Blue Jays for MLB.com since 2011. Follow him on Twitter @gregorMLB and Facebook, and listen to his podcast. This story was not subject to the approval of Major League Baseball or its clubs.