Rasmus sidelined few days with shoulder soreness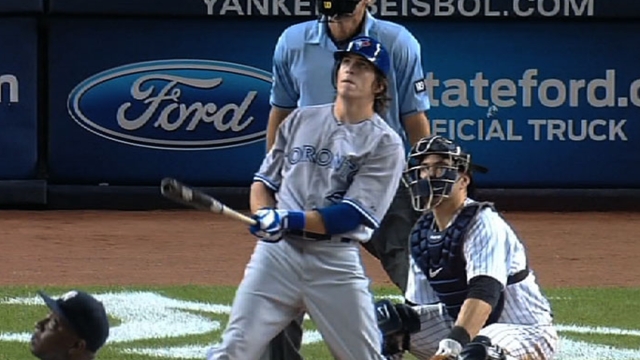 DUNEDIN, Fla. -- Center fielder Colby Rasmus is expected to be out of action until Tuesday because of a sore right shoulder.
Rasmus came out of Wednesday's game against the Astros after experiencing discomfort in the area. He was later examined and a significant injury has been ruled out.
"They don't think it's a big deal," manager John Gibbons said. "He had it checked out. Minor inflammation. With the off-day on Monday, we may just hold him out until after that."
Rasmus likely could have received clearance to play this weekend, but with the regular season still a month away, there's no reason to push the issue. The club is taking a cautious approach with his workload after Rasmus began to wear down late last season.
The hope is that a more balanced schedule will allow him to survive the rigors of a 162-game season. Rasmus has been impressive in limited action this spring after unveiling a modified approach to his batting stance.
Rasmus still positions himself close to the plate and near the front of the batter's box, but this year he has dropped the hands in his batting stance. The hope is that the lower hand slot combined with a lower leg kick will improve his timing at the plate.
"I like the way he looks," Gibbons said. "I didn't know a whole lot about him coming in. His swings look good, he's just missing some balls, fouling them back, but he's right on them."