Dickey returns to camp, focused on Opening Day start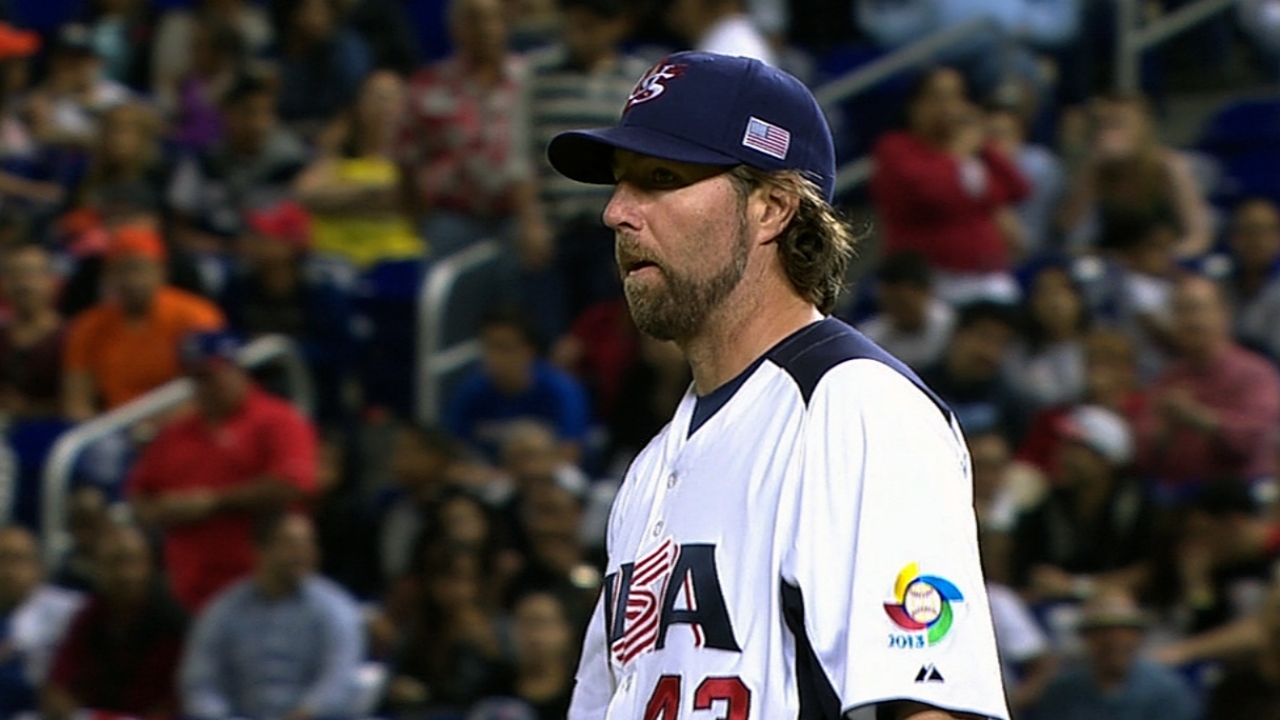 KISSIMMEE, Fla. -- Following his stint with Team USA at the World Baseball Classic, R.A. Dickey will return to the mound for the Blue Jays on Tuesday in a Minor League game.
Dickey, along with catcher and Team USA teammate J.P. Arencibia, rejoined the team Saturday afternoon after the United States was eliminated on Friday night. Now, Dickey's focus returns solely to preparing for his Opening Day starting role with his new club.
Prior to Dickey's departure for the Classic, the knuckleballer had made two Grapefruit League appearances, totaling five innings. Including his two outings for Team USA, Dickey has registered 14 innings of game action in four combined appearances this spring.
In 2012, Dickey pitched 17 1/3 spring innings with the Mets before turning in his National League Cy Young Award-winning season.
Paul Casella is a reporter for MLB.com. Follow him on Twitter @paul_casella. This story was not subject to the approval of Major League Baseball or its clubs.