Cecil getting acclimated to relief role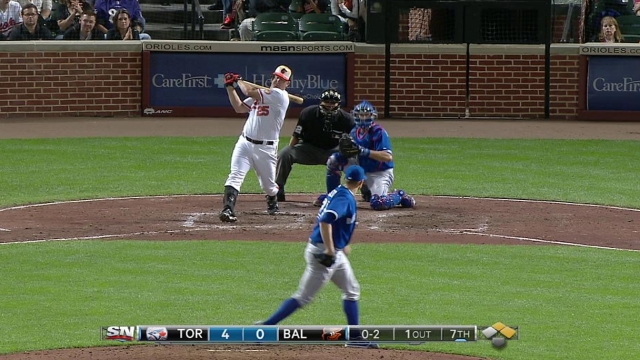 KISSIMMEE, Fla. -- Brett Cecil -- aside from one pitch -- turned in another solid outing Sunday in his latest audition for one of the final available spots in the Blue Jays bullpen.
After throwing 2 2/3 scoreless innings Thursday against the Yankees, Cecil allowed just one run -- a homer to Jason Castro -- while striking out one and walking none over 1 1/3 innings in Sunday's loss to the Astros.
For the third straight appearance, Cecil entered the game in the middle of an inning -- something the former starter said is helpful in preparing for a potential full-time bullpen role.
"It's something you want to get used to because it's going to happen more than not," Cecil said. "You're not always going to get a clean inning to start with."
Cecil, following a slight pause, then added: "Actually, I take that back. With our starting rotation, we probably will."
Though Cecil was used exclusively out of the bullpen for the final month last season, it's still something that will take some getting used to. Prior to September, only one of Cecil's 75 Major League appearances had come in relief. With that in mind, this camp is the first chance for Cecil to work on the transition outside of the regular season.
"There are going to be those times when you need to be ready in a hurry. You only have one out or two outs and then you have to face a hitter, so you have to get ready pretty quick. So it's nice to get used to that down here."
Paul Casella is a reporter for MLB.com. Follow him on Twitter @paul_casella. This story was not subject to the approval of Major League Baseball or its clubs.