Arencibia will get Opening Day start at catcher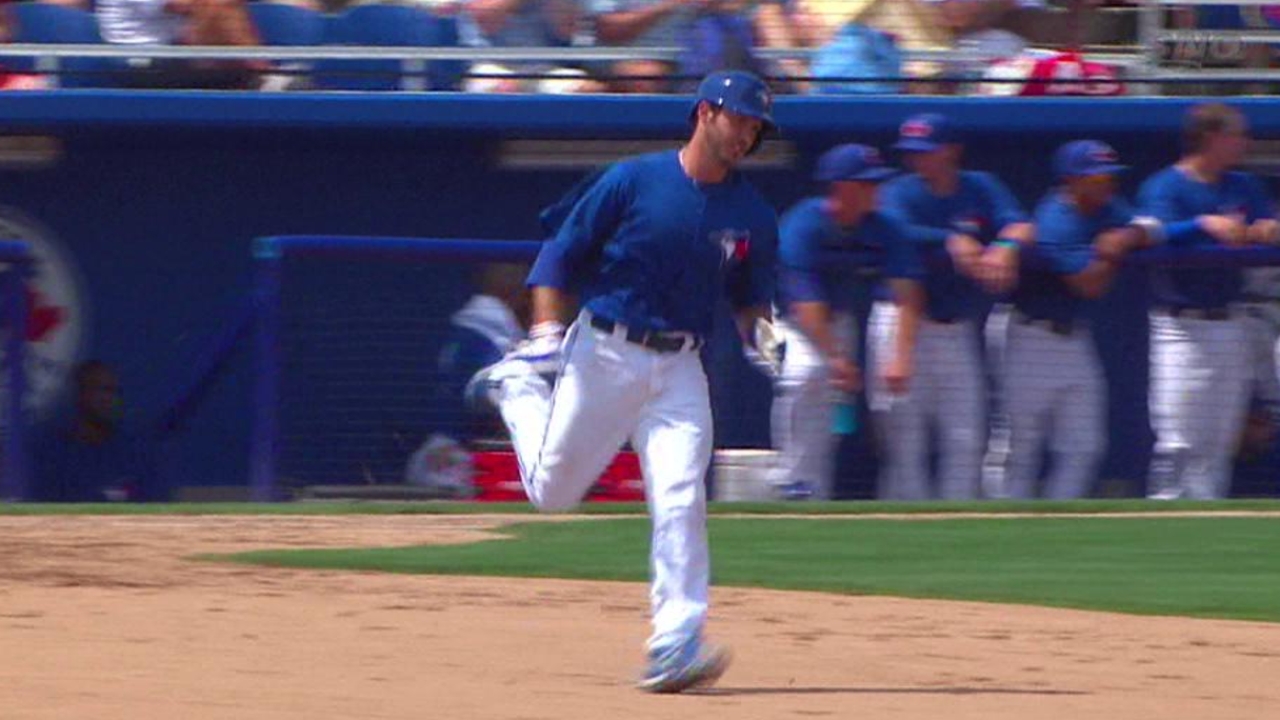 DUNEDIN, Fla. -- J.P. Arencibia's wish was granted on Monday morning when the Blue Jays announced that he will be the starting catcher on Opening Day. He then celebrated with his best game of the spring.
Arencibia's status for the April 2 game against the Indians was somewhat in doubt because knuckleballer R.A. Dickey is scheduled to pitch. There was speculation that Dickey would receive a personal catcher this year, but manager John Gibbons confirmed that won't be the case.
The Blue Jays will start Arencibia on Opening Day instead of the duties being handed off to veteran backup Henry Blanco.
"It's huge, you grow up watching Opening Days, excited about Opening Days and then I've been able to be a part of two of them," Arencibia said. "There's no other feeling like that morning when baseball starts. It's humbling, at the beginning it was in jeopardy.
"It was one of those humbling things. But, again, it's not about me, it's about the team and fortunately enough they feel like I've done a good enough job to work with him."
On Monday, Arencibia went 3-for-4 with two homers, a double and five RBIs against the Phillies.
Blanco was the original favorite to catch Dickey because the two played together with the Mets. But Arencibia began working out with Dickey in Nashville during the season, and their relationship continued to build this spring and also while playing for Team USA in the World Baseball Classic.
Arencibia caught both of Dickey's starts at the Classic and showed enough that the Blue Jays are now comfortable with him handling the workload during the regular season.
That development comes as positive news for Arencibia, because he won't be forced to sit every fifth game. There's not an exact number of starts Arencibia will receive this season, but the lone obstacle has been cleared and now he'll just need occasional time off to rest.
"I want to catch as much as I can," Arencibia said. "I've always said that I want to play every day if I could. I understand that it's not the case, but I want to be up there and catching as much as anybody else in the league.
"That's something I take pride in. I feel like I'm durable back there and obviously, too, is offensively I can help this team as well."
Gregor Chisholm is a reporter for MLB.com. Read his blog, North of the Border, and follow him on Twitter @gregorMLB. This story was not subject to the approval of Major League Baseball or its clubs.