Encarnacion back in lineup at full health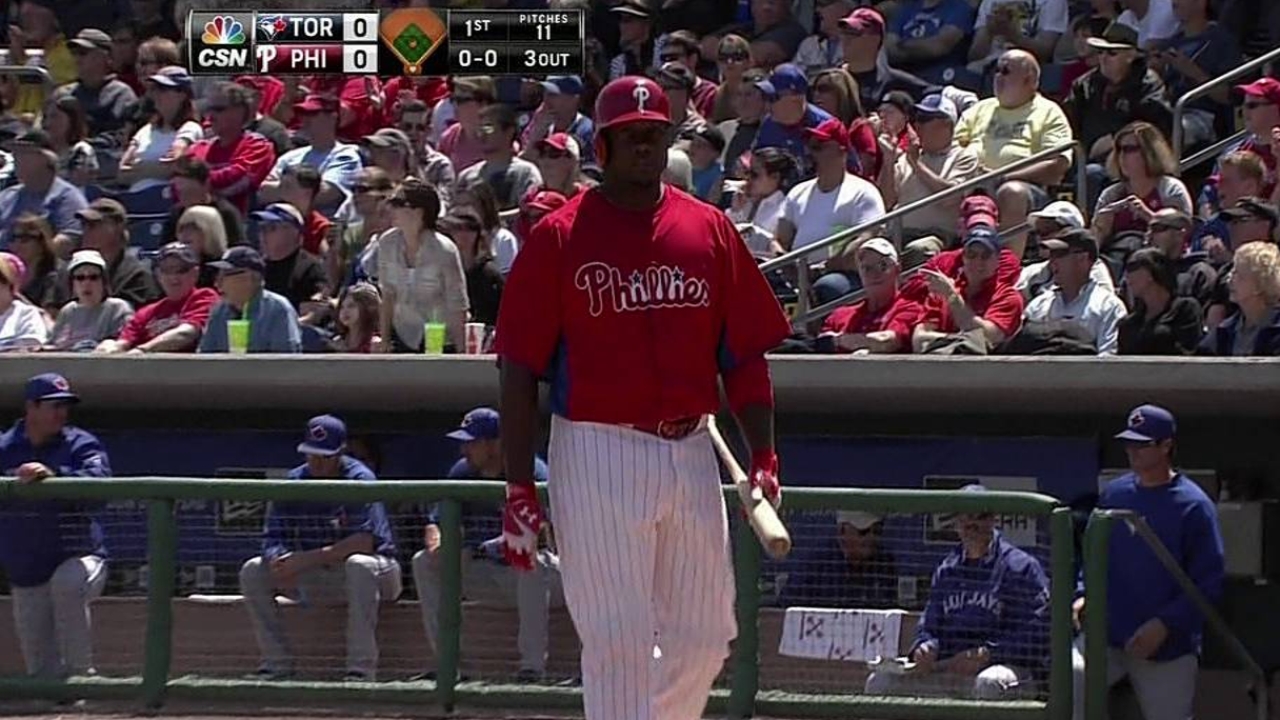 PHILADELPHIA -- On Thursday, Edwin Encarnacion returned to the Blue Jays' lineup.
Even more to the point, Encarnacion was again in the lineup Friday at Citizens Bank Park against the Phillies in the first of two games for the On-Deck Series. His return from a sprained right index finger, which he sustained in the World Baseball Classic, solidifies a potent lineup that has Toronto thinking about its first return to the playoffs since 1993.
"He's one of the key guys for this team," manager John Gibbons said. "He had a huge year last year and if you look at the lineup, we have some guys ahead of him that can get on base and score some runs.
"The key to any team is having more than just one guy in the middle. Otherwise, that one guy can be really dangerous and you can be careful. You can't do that with him in there."
Hitting fourth behind Jose Bautista, Encanacion hit .280 last season with 42 home runs and 110 RBIs.
Mike Radano is a contributor to MLB.com. This story was not subject to the approval of Major League Baseball or its clubs.