Gibbons keeping options open in bullpen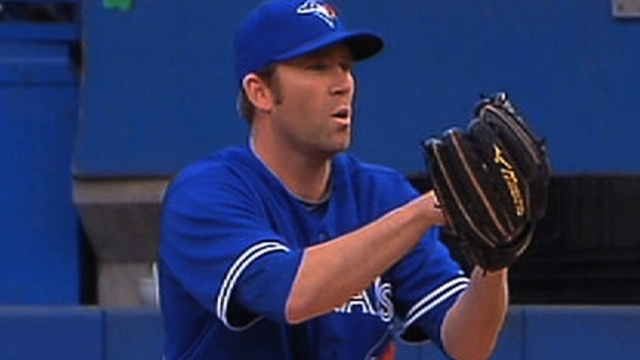 PHILADELPHIA -- Blue Jays manager John Gibbons sat back in his chair and admitted that much like the day before, he probably wasn't prepared to assign bullpen roles just yet.
"I didn't answer that yesterday and you're probably not going to get one now," Gibbons said with a smile. "The score of the game will dictate that. You know you have some options."
Granted, part of the issue remains closer Casey Janssen, who will have one final Minor League appearance on Sunday in Florida before joining the team for Tuesday's Opening Day game against Cleveland at 7:07 p.m. ET. Janssen had 22 saves a year ago and looks to be ready to go after having right shoulder surgery this past offseason. With his return, everything else will slowly fall back into place.
"We're going conscious with Janssen," Gibbons said. "We're not going to abuse him early. We'll abuse him late. So we're going to need other guys to step up. The key is the rotation, which we figure will eat up a lot of innings and that will keep the [bullpen fresh]."
Gibbons pointed to Steve Delabar and Sergio Santos as options until Janssen is locked in to that closer role.
Mike Radano is a contributor to MLB.com. This story was not subject to the approval of Major League Baseball or its clubs.