Lawrie's absence alters infield defense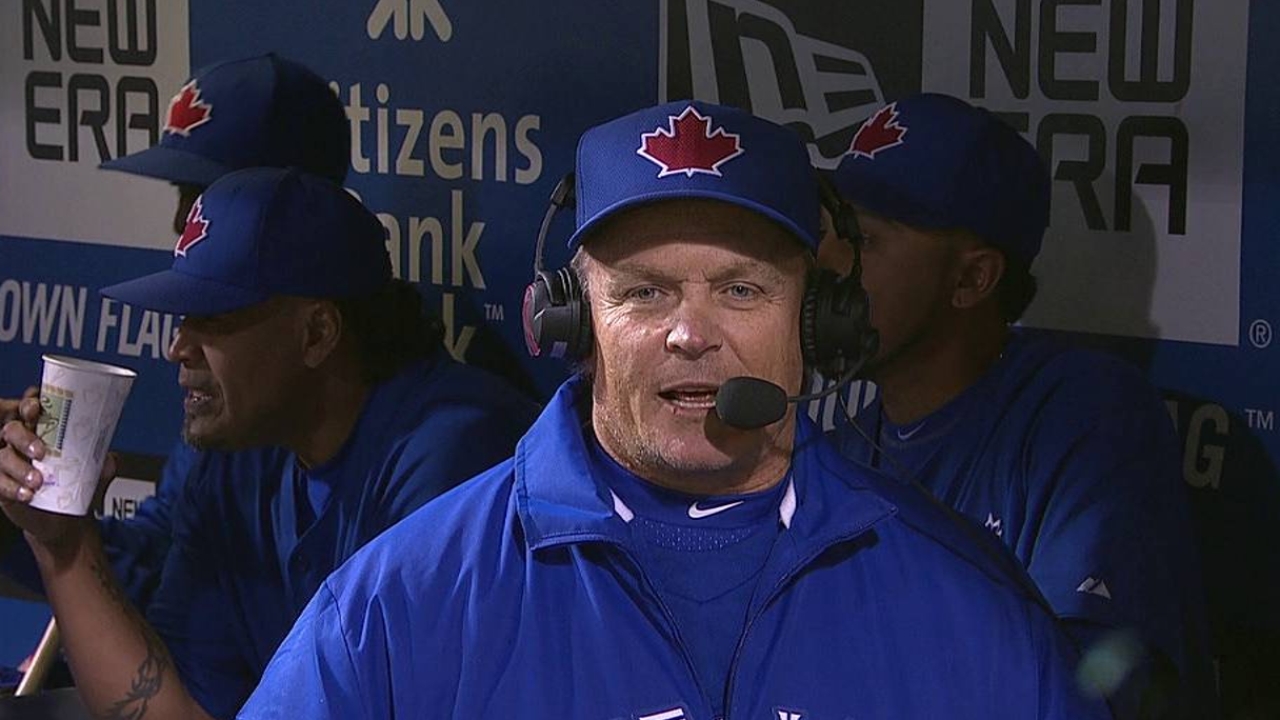 PHILADELPHIA -- When the Blue Jays announced third baseman Brett Lawrie would start the season on the disabled list with a strained muscle in his rib cage, the prevailing thought was that infield defense would struggle. That said, Mark DeRosa is a capable backup, and Jose Reyes, Maicer Izturis and Emilio Bonifacio give manager John Gibbons plenty of options.
"We struggled early, up the middle," Gibbons said of his infield defense. "We made quite a few errors early in camp, but it's better now. Bonifacio has settled in. I feel good about it now. A lot of it had to be get in games and settle in. You know, you can play Izturis anywhere. Reyes is set for short, and DeRosa over at third. I think he has a lot left in the tank."
But don't think for a second the manager wants Lawrie to return any later than the fifth game of the season, when he is eligible to return to the roster.
"There's no doubt once we get Lawrie back, we're better," Gibbons said. "He has so much range and is so athletic over there."
Mike Radano is a contributor to MLB.com. This story was not subject to the approval of Major League Baseball or its clubs.