Gibbons blocks out critics after slow start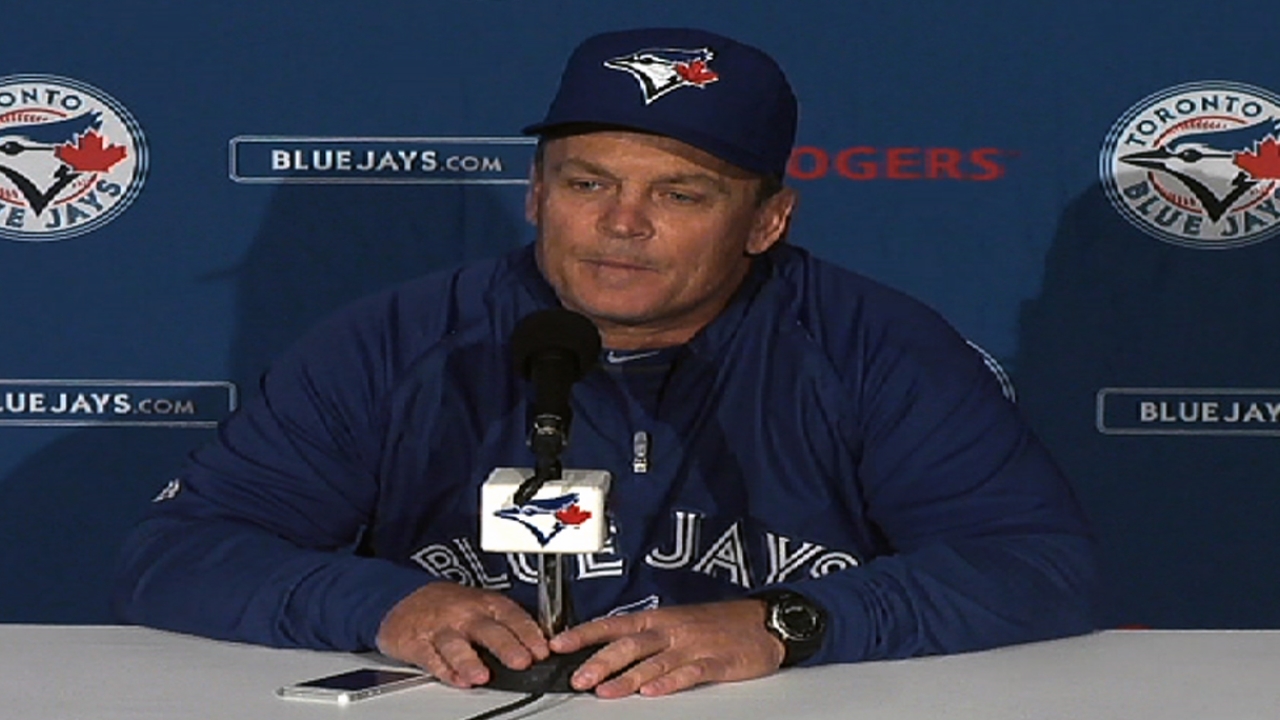 TORONTO -- John Gibbons doesn't plan on being amongst those who get caught up in all of the hype and expectations surrounding the Blue Jays this season.
Toronto's manager is aware of the pressure, but doesn't pay much attention to what the media has to say about his ballclub. It's a stark contrast from previous manager John Farrell, who at times seemed to read every word.
The only time Gibbons says he pays attention to the critics is when he doesn't have a whole lot else to do.
"There's times, I'll be honest if I'm bored and I'm looking for something to do or read," Gibbons said with a laugh. "But I try not to read too much. Not that I don't respect your guys' opinions, there's probably some great advice in there, but sometimes it can frustrate you a little bit more, I guess you could say."
The stance is different than when Gibbons first took over as Blue Jays manager midway through the 2004 season. Back then, as a rookie manager, he was more concerned about what other people might have to say about his style and his players.
That's no longer really the case for the laid-back manager. He still reads articles on his team from time to time, but for the most part only sees the downside of paying attention to what often can amount to criticism and second guessing.
"When I first started, I'd read a lot," Gibbons said. "The reason being I wanted to kind and see what was going on, what was being said out there, might lead to any fires I needed to put out, to be aware of that.
"One advice you get from managers who have been around awhile that have been very successful, every one, they'll tell you, 'Don't read anything.'"
Gibbons also isn't on Twitter, which is probably a good thing following an 0-2 start which prompted a lot of hysteria on the social media network. For now, he'll leave those outside distractions alone and let everyone else worry about it instead.
Gregor Chisholm is a reporter for MLB.com. Read his blog, North of the Border, and follow him on Twitter @gregorMLB. This story was not subject to the approval of Major League Baseball or its clubs.