Players offer Farrell warmer welcome than fans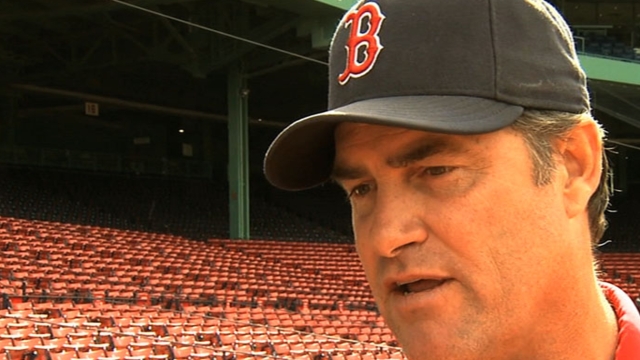 TORONTO -- The Rogers Centre crowd greeted former manager John Farrell with a series of boos Friday night, but Blue Jays players did not share that ill will for the first-year Boston skipper.
Farrell became one of the most despised sports figures in Toronto when he asked out of Toronto during the offseason to pursue his "dream job" managing the Red Sox. It angered the Toronto fanbase, but the players appear to be more understanding of the decision made by their former boss.
"There's no hard feelings. If you polled 100 people, even yourselves, and have your dream job, would you take it?" catcher J.P. Arencibia said. "Darn right you'd take it. That was his dream job, that's where his heart was, that's what he did.
"I understand it, he treated me great, he gave me an opportunity to play in the big leagues and start. It's not the Blue Jays against Farrell. It's our team going to play against another team."
Designated hitter Adam Lind was one of the few Blue Jays players who spoke out about Farrell during the offseason and then again during Spring Training. Lind said Toronto deserves a manager that acts like a true Blue Jay instead of an employee of the Blue Jays during the winter. He also said that Farrell seemed more energetic and in tune with what was going on when the Blue Jays made their frequent road trips to Boston.
The 29-year-old Lind backed down from that point of view prior to Friday's series opener against Boston.
"That was over the winter," Lind said. "We're in the season now, and the most important thing is the game. Not who's managing against who, who's playing against who. The most important thing is who wins.
"We brought [John Gibbons] back. It's his second tenure. I think he really enjoys it here and I know he's comfortable and confident in our team and the way he goes about our business."
Gregor Chisholm is a reporter for MLB.com. Read his blog, North of the Border, and follow him on Twitter @gregorMLB. Associate reporter Evan Peaslee contributed to this story. This story was not subject to the approval of Major League Baseball or its clubs.