Bautista gets back into lineup as DH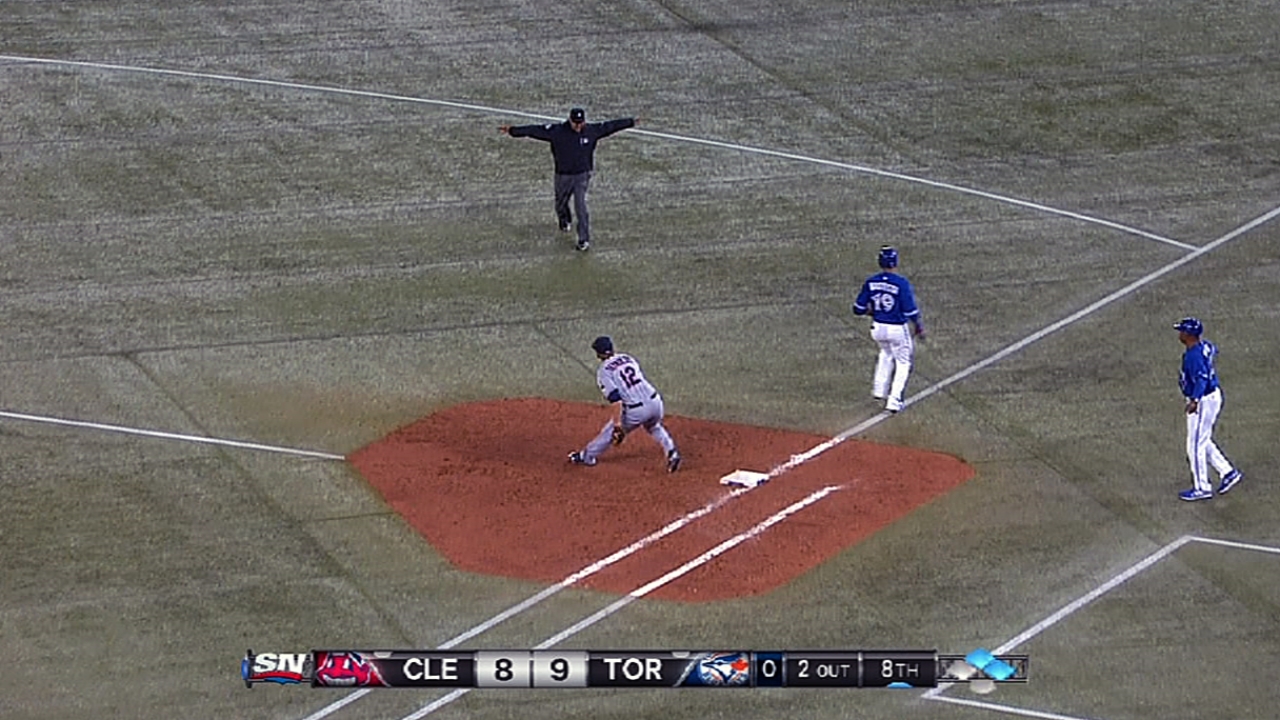 DETROIT -- Jose Bautista made his return to the Blue Jays' lineup on Tuesday afternoon following a three-game absence because of a twisted right ankle. He went 0-for-4 with three flyouts and a groundout in Toronto's 7-3 loss to Detroit.
Bautista had been hoping to play in Toronto's three-game series against the Red Sox this past weekend, but he was unable to get clearance from the medical staff.
The discomfort in his ankle didn't subside as anticipated, but with the club having an off-day on Monday, Bautista received four days of rest and got the start at designated hitter on Tuesday.
"I feel pretty good," Bautista said prior to the series opener versus Detroit. "I feel good enough to definitely play, and that's why I'm DHing.
"When you first start back, if you have the luxury of having the DH spot, you never know what can happen when you react with a fly ball, you take a break off the bat. Not risking it is smart, and I think I can handle running the bases."
There had been some thought of putting Bautista in the field, but in the end, the Blue Jays opted to take a cautious approach. It's expected to be cold and wet for the three-game series at Comerica Park, and those type of conditions aren't exactly ideal for Bautista's return from injury.
Bautista will remain at DH, though that could change based on how he feels either Wednesday or Thursday. For now, the biggest test will be how Bautista responds to running the bases if and when he's able to get on.
"I haven't run at full speed and I haven't hit the bag or anything like that," Bautista said before the game. "During practice, it was fine. ... By DHing, you just take some of [the impact plays] away. I don't think making turns or running straight has any difference in the way that the ankle feels."
Bautista suffered the ankle injury while attempting to beat out a ground ball during the eighth inning of Toronto's series finale against the Indians on Thursday.
The 32-year-old homered in two of his first three games of the season. He is coming off an injury-shortened season in which he hit .241 with 27 homers and 65 RBIs in 92 games.
Gregor Chisholm is a reporter for MLB.com. Read his blog, North of the Border, and follow him on Twitter @gregorMLB. This story was not subject to the approval of Major League Baseball or its clubs.