Gibbons returns to face formidable Royals
Blue Jays manager served as bench for KC skipper Yost from 2009-11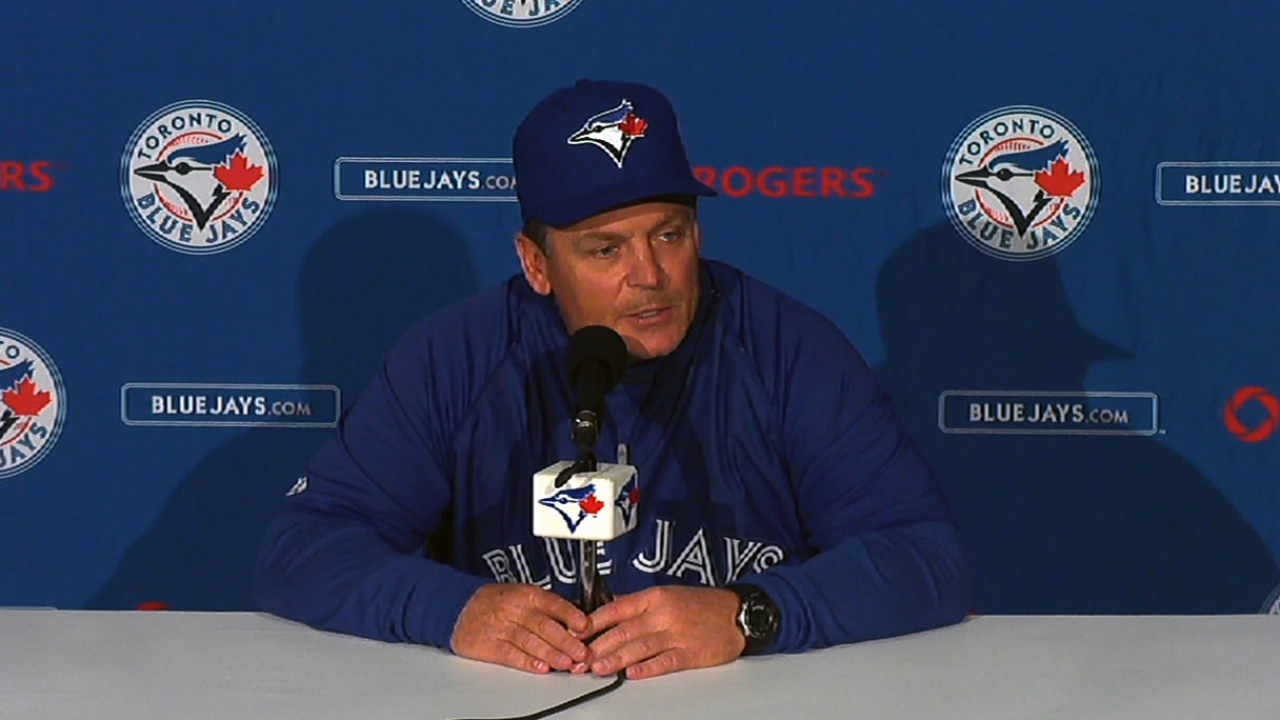 KANSAS CITY -- Blue Jays manager John Gibbons saw a lot of friendly faces and got a lot of enthusiastic handshakes when he walked into Kauffman Stadium on Friday. As the bench coach for the Royals from 2009-11, Gibbons saw the seeds being planted for a blossoming Kansas City ballclub, and isn't the least bit surprised that the Royals are off to a strong start.
"It's a great bunch over here," Gibbons said. "They have some of the best young players in baseball. The thing that was always missing was the depth of the rotation. They have one of the better bullpens and, I think, the best defense in all of baseball. They get after you."
The Royals bolstered their rotation in the offseason by trading for James Shields and Wade Davis, and signing Ervin Santana. As the first lieutenant for Royals manager Ned Yost, Gibbons had only a few occasions when he guided the team due to a Yost ejection or absence.
"I don't think anybody knew who I was here," Gibbons said with a chuckle. "I kind of wish it was that way now."
Left fielder Melky Cabrera also returned to a ballpark in which he had some good times. Cabrera had 201 hits and batted .305 for the Royals in 2011, and was the Most Valuable Player in the 2012 All-Star Game at Kauffman Stadium as a member of the San Francisco Giants.
Robert Falkoff is a contributor to MLB.com. This story was not subject to the approval of Major League Baseball or its clubs.