Ballboy catches Davis off-guard on foul fly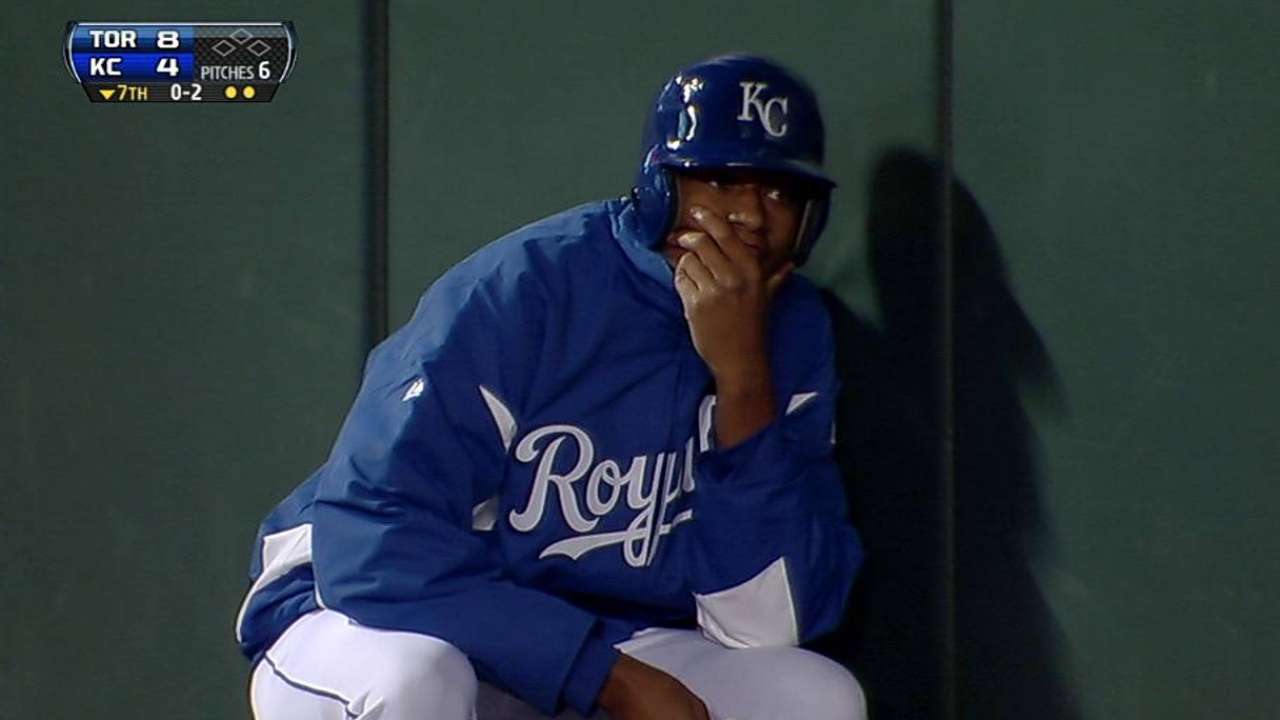 KANSAS CITY -- Blue Jays outfielder Rajai Davis won't be surprised if he sees himself on a blooper reel. That kind of thing happens when you're battling a Royals ballboy for a foul fly.
"If you are in this game long enough, I guess you see everything," Davis said. "He didn't say, 'I got it.'"
In the seventh inning of Friday's series opener, won 8-4 by the Blue Jays, Royals shortstop Alcides Escobar hit a foul fly ball down the right-field line. The ballboy came out of his seat, camped under the ball far from the railing and missed making the catch with Davis by his side.
"All I know is, I was trying to make the play and couldn't," Davis said.
Interference wasn't called and Escobar wound up grounding out.
Robert Falkoff is a contributor to MLB.com. This story was not subject to the approval of Major League Baseball or its clubs.