Anthopoulos making inquiries for shortstop help
Blue Jays GM is looking to add some depth with indefinite loss of Reyes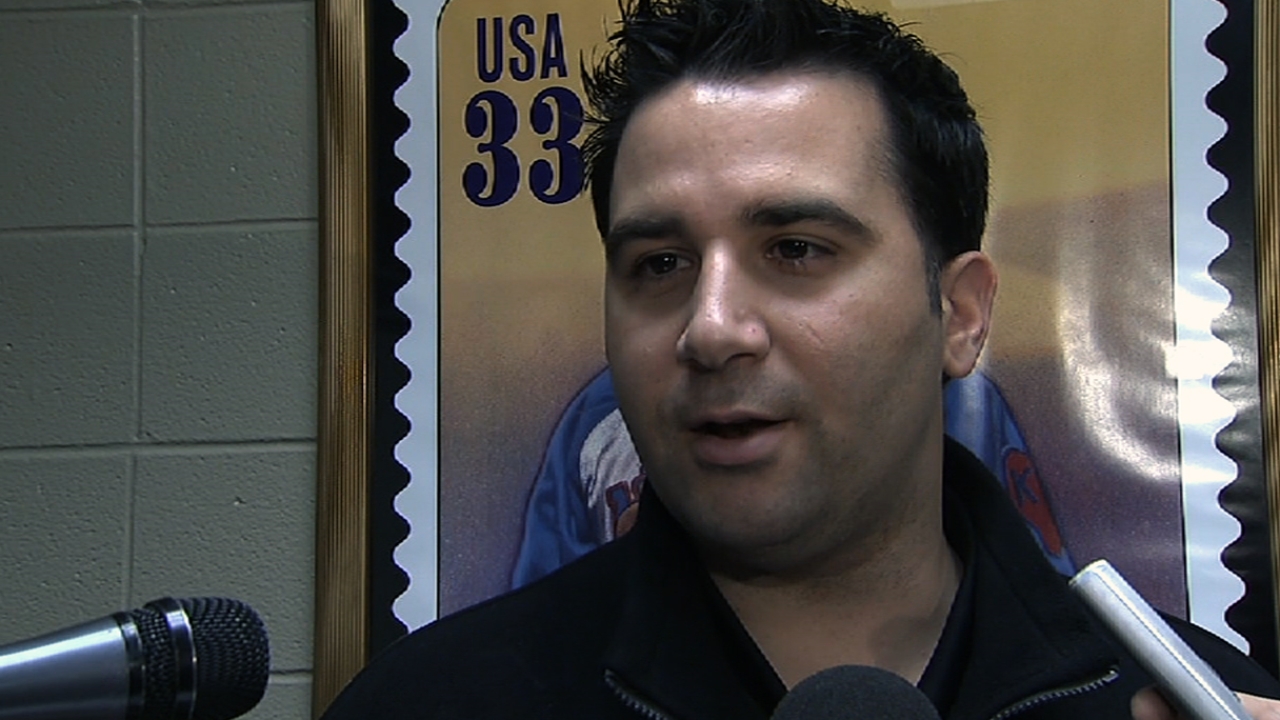 KANSAS CITY -- Wanted, one stop-gap shortstop.
In the wake of Jose Reyes' severely sprained left ankle, which is expected to sideline him for about three months, Blue Jays general manager Alex Anthopoulos said he will be looking to acquire a shortstop who can fill the breach until Reyes is ready. Toronto made a short-term move by bringing up Munenori Kawasaki from Triple-A Buffalo after placing Reyes on the 15-day disabled list. Kawasaki started at shortstop on Saturday against the Royals.
"We need to shore up our depth there," Anthopoulos said. "It doesn't mean it will happen any time soon. But I made some calls again today and we'll continue to be active."
Anthopoulos said he isn't concerned that clubs will drive a particularly hard bargain when he inquires about shortstop availability.
"We're not going to be after necessarily a front-line guy, knowing Jose is expected back around the All-Star break," Anthopoulos said. "Just someone who can add to our depth. I would think the priority would be glove [over bat]. We'll try to get the best player we can."
Regardless of who the Blue Jays may acquire, Anthopoulos knows the loss of Reyes will be significant.
"He was playing unbelievably well," Anthopoulos said. "But -- and I've said this even in the offseason -- we're going to go as far as our rotation can bring us. No question, Reyes is a big loss offensively. But I do think we have enough depth from an offensive standpoint to be fine."
Robert Falkoff is a contributor to MLB.com. This story was not subject to the approval of Major League Baseball or its clubs.