Gibbons sticks by decision to pinch-hit Davis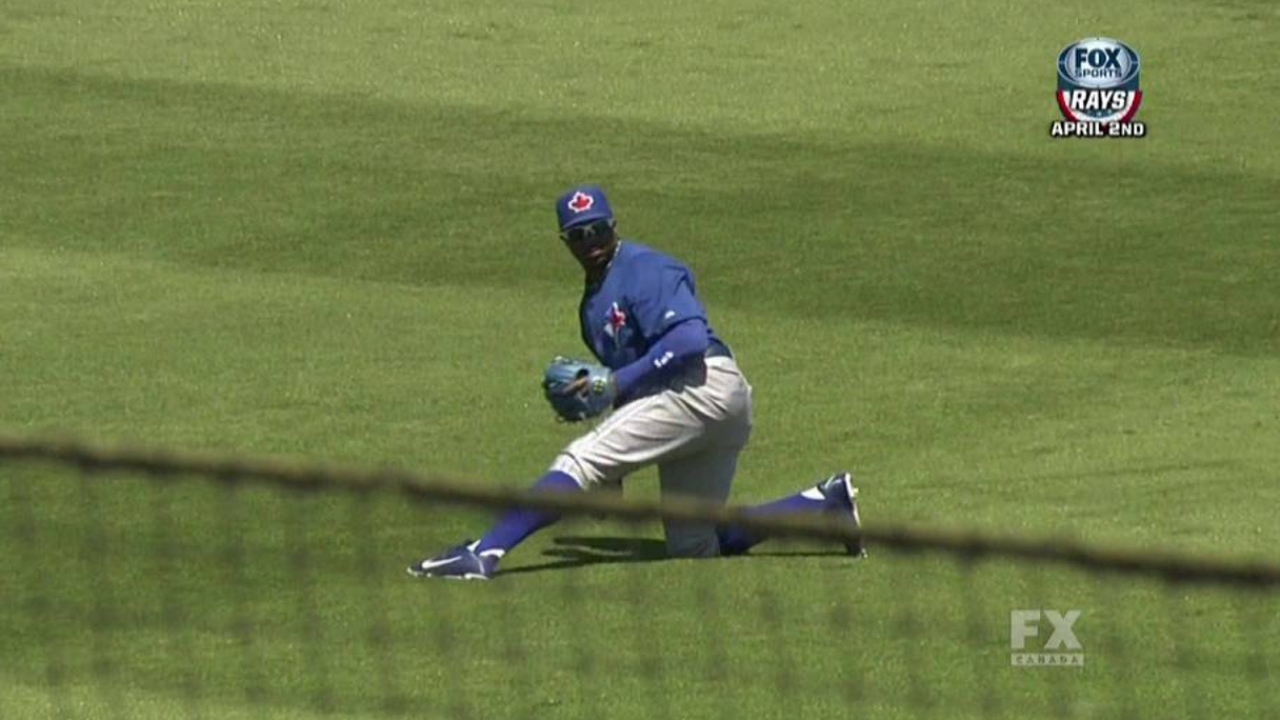 TORONTO -- With nine outs to go in Tuesday's contest against the White Sox, Blue Jays manager John Gibbons elected to pinch-hit right-hander Rajai Davis to lead off the seventh inning in place of the left-handed-hitting Colby Rasmus to face Hector Santiago.
Davis went 0-for-2 with a strikeout in Toronto's 4-3 loss, and holds a .167 average against left-handed pitching, while Rasmus had two hits in the game before taking a seat on the bench.
"To be honest with you, I didn't question it one bit," Gibbons said of his chance to get a late-inning offensive spark. "Colby struggled with some lefties at times; that's Rajai's strength ... maybe we could get him on and we have a chance to win that game."
The speedy, yet error-prone Emilio Bonifacio took over the defensive duties in center, while Davis shifted to right.
"I actually would have expected [the media] might have asked why [I] didn't pinch-hit Rajai, if we hadn't," Gibbons said.
A ninth-inning double by Dayan Viciedo over the head of Bonifacio broke a 3-3 tie, and begged to question the Toronto manager's decision to potentially trade defensive prowess for a chance to get on base with Davis.
"I don't know if there's that much of a difference in center field with Bonifacio and Rasmus," Gibbons said. "Teams do it all the time; you play for the win."
The 27-year-old Bonifacio has racked up four errors through 15 games this season, one shy of his total for all of 2012 with the Miami Marlins. On the other hand, Rasmus has been a pillar in center for the Blue Jays, consistently warding off long threats to the score on the warning track.
"Do you think there's a bigger difference in the two hitters or the defensive replacement? I didn't think there was," Gibbons said.
Davis swapped places with Bonifacio in the starting lineup for Wednesday's contest, with Davis taking the leadoff spot and filling in for Jose Bautista in right field.
Steph Rogers is a contributor to MLB.com. This story was not subject to the approval of Major League Baseball or its clubs.