Lawrie looks for timing after quick return from DL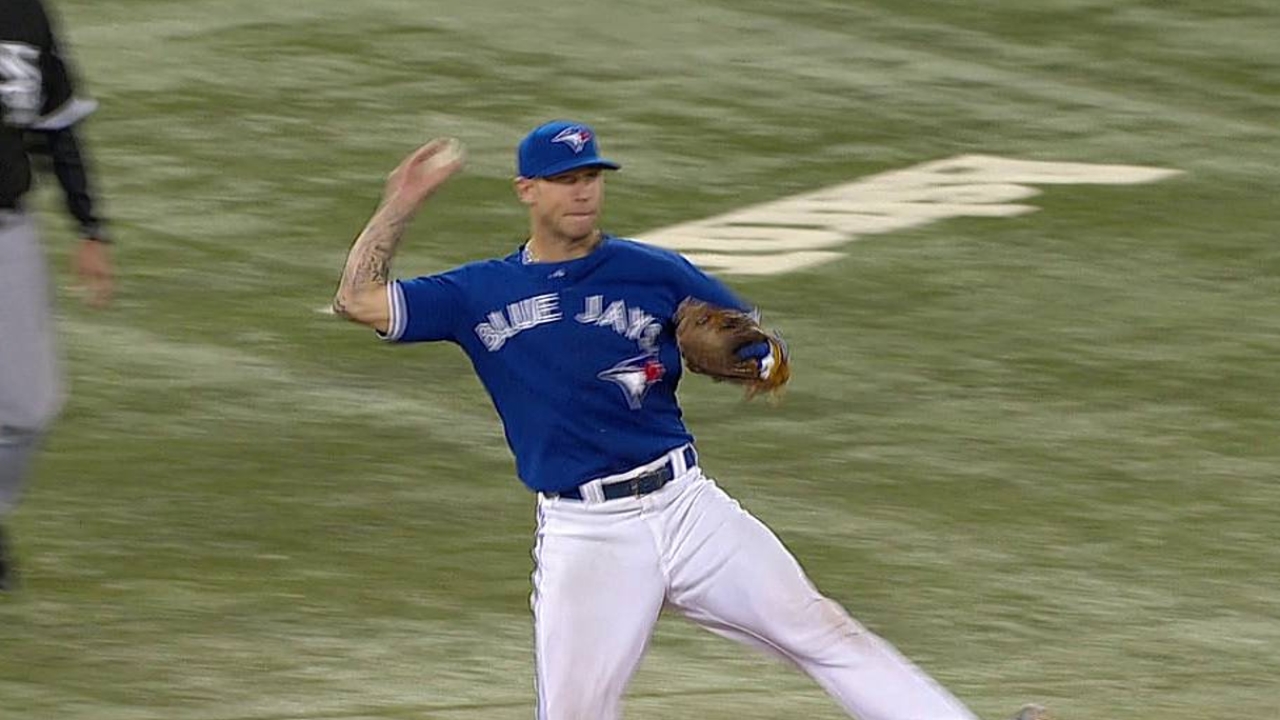 TORONTO -- Brett Lawrie took some extra batting practice with Blue Jays hitting coach Chad Mottola on Thursday after going hitless in his first two games back from a strained left oblique muscle.
The Blue Jays activated Lawrie from the 15-day disabled list Tuesday, but even manager John Gibbons admits the team would have liked to have their third baseman spend a little more time in Dunedin, Fla., working on his timing after missing almost all of March. Injuries to the club forced Lawrie to return quickly, though.
"He's lost rhythm, that's about it," Mottola said prior to Thursday's game against the White Sox. "I think a safe bet [for him to find his rhythm] is 10 days. I think he can do it before then, but to expect more than that is kind of unfair."
Lawrie, who went 0-for-7 with a sacrifice fly in his first two games, isn't looking to change anything mechanical at the plate, he simply needs more reps after missing most of Spring Training.
"It's not necessarily something technical, it's not like that," he said. "It's just getting into a good rhythm, getting back into a good routine, and that's it.
"It just takes a few games just to get that good rhythm going and into that good mindset and just get everything where I need it to be."
Even with a slow start at the plate, Lawrie has more than made up for it with his glove. The third-year player has made a handful of difficult plays at third base look easy, showing people how dearly his defensive ability was missed while Mark DeRosa and Maicer Izturis struggled at the hot corner to begin the year.
"He sure looks good over there at third base," Gibbons said.
Steph Rogers is a contributor to MLB.com. Evan Peaslee is an associate reporter for MLB.com. This story was not subject to the approval of Major League Baseball or its clubs.