Buehrle happy with outing despite no-decision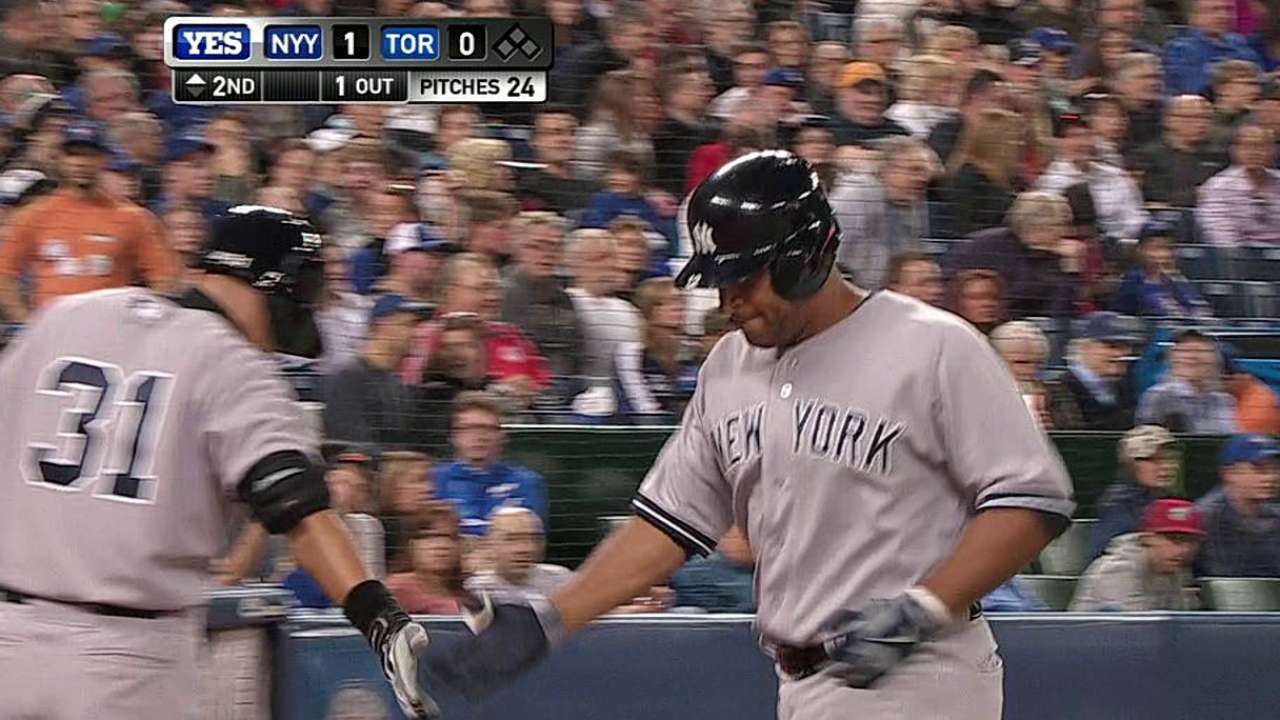 TORONTO -- The Blue Jays lost for the fourth time in their last five games on Saturday, but if there's a consolation prize, it would come in the form of Mark Buehrle.
Buehrle tossed his best outing of the year, and his second straight quality start after beginning the season with two subpar outings.
"I felt strong, and I made some quality pitches. The line doesn't dictate how I felt I threw today," said Buehrle. "J.P. and I are working well together, starting to feel each other out a little bit,"
The veteran left-hander went seven strong innings, giving up three earned runs on eight hits and a walk, and recording a season-high seven strikeouts.
The only real blemish on Saturday afternoon was a full-count changeup in the second inning that Vernon Wells drilled for a solo home run into the left-field bleachers.
"[It's] the one pitch I wanted back on the entire evening," Buehrle said. "It was 3-2. I'm trying to make a pitch not to walk him, but at the same time, making a quality pitch to make him put it in play."
Other than that, the 34-year-old avoided big hits, scattering the other seven he surrendered throughout the start.
His line would've looked better had it not been for a misplay by Brett Lawrie in the field that allowed two runners to score.
"Obviously I'm going to give up hits, I'm usually among the league leaders in hits allowed, but I made some key pitches with guys on base," Buehrle said. "I think I threw a better game than the results showed."
Evan Peaslee is an associate reporter for MLB.com. This story was not subject to the approval of Major League Baseball or its clubs.