Extra batting practice pays off for Lawrie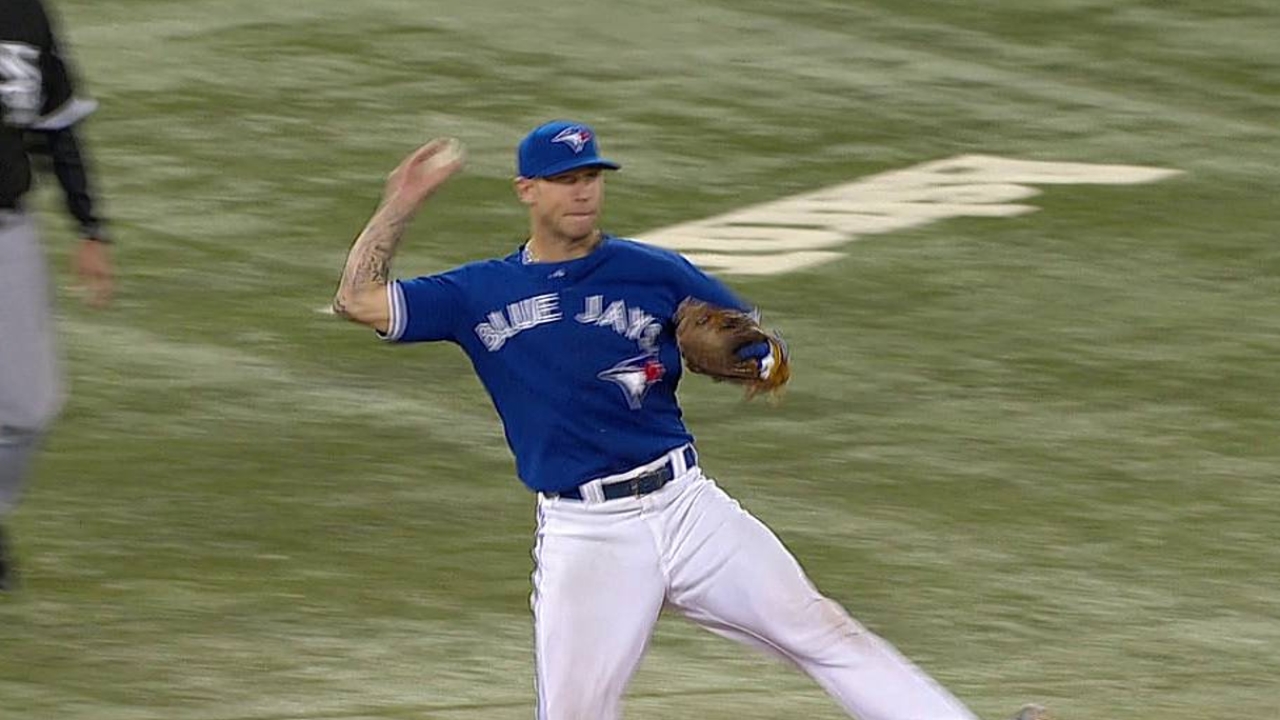 TORONTO -- Brett Lawrie returned to the Blue Jays on Tuesday, but until Friday's game, he struggled offensively.
Lawrie's still trying to regain his rhythm and timing after missing almost seven weeks with a left oblique strain that caused him to miss most of Spring Training. As a result, the young third baseman has been taking extra batting practice with hitting coach Chad Mottola. On Friday, Lawrie broke an 0-for-10 skid to begin the season, grabbing back-to-back hits in his first two plate appearances.
"He needed that," said manager John Gibbons prior to Saturday's contest against the Yankees. "He got that little infield chopper there for his first … that's big. It gets him off the schneid there."
There wasn't anything special about Lawrie's first hit, a chopper to Yankees third baseman Kevin Youkilis, with Lawrie beating out the throw to first. His second hit, however, found it's way untouched into left field.
"He looked good from the beginning, he just wasn't getting any results," Gibbons said. "I think the big thing is he's just seeing pitches, seeing breaking balls better."
Lawrie's first two hits of the season were a welcome sign for the club's struggling offense, but it doesn't mean the 23-year-old has found his rhythm just yet.
Mottola cautioned earlier this week that it would likely take 10 days for Lawrie to start to get back the timing and rhythm he needs at the big league level to compete.
But you've got to start somewhere.
Evan Peaslee is an associate reporter for MLB.com. This story was not subject to the approval of Major League Baseball or its clubs.