Gibbons tinkers lineup, slots Rasmus at No. 2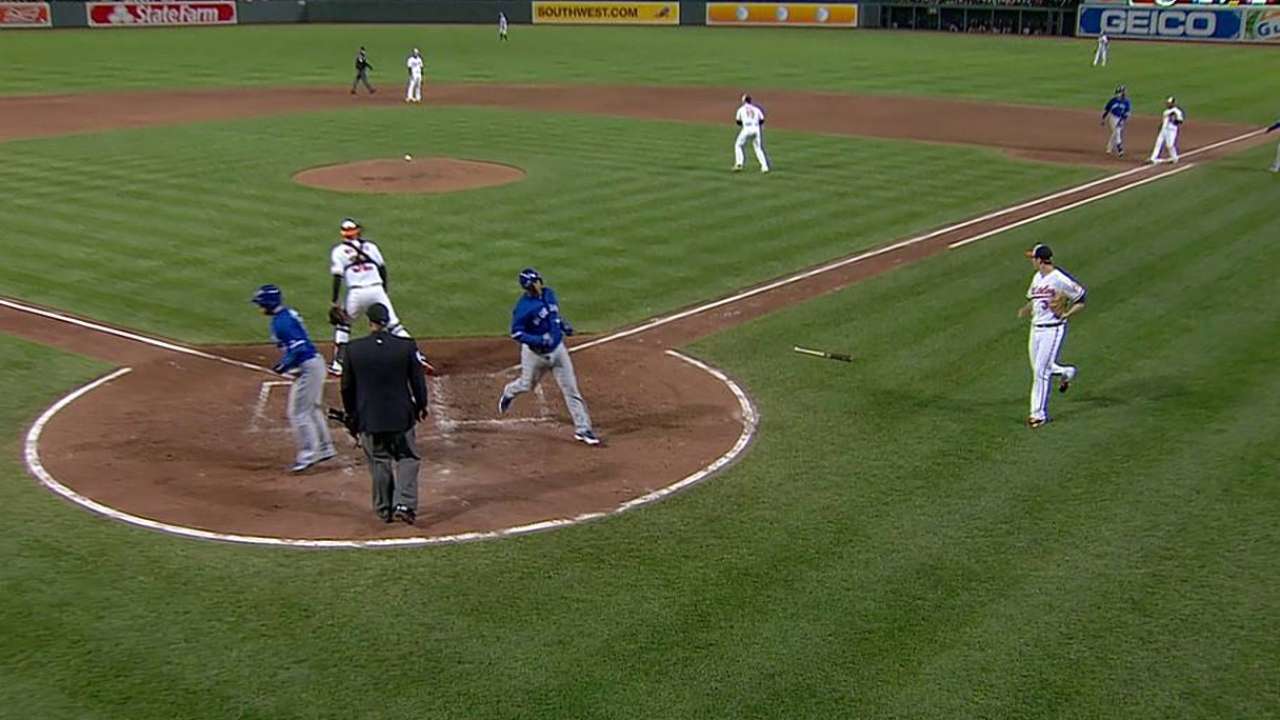 NEW YORK -- Manager John Gibbons continued to tinker with his lineup, and on Friday night opted to move center fielder Colby Rasmus into the No. 2 spot of the batting order.
The move paid off, with Rasmus connecting on an RBI single in the third inning.
It's the 21st lineup the Blue Jays have used in 24 games. That's not exactly how Gibbons intended to operate, but he has been left with little choice following injuries to Jose Reyes, Jose Bautista and Brett Lawrie.
"Personally, I don't ever like to do too much of it," Gibbons said. "I think we've been pretty constant with guys in the middle. When Reyes went down, of course, you've got to do something, tinker a little bit, probably not any more than normal. It's not like we're scrambling; we're trying to find the best combo somehow."
Rasmus became very familiar with the No. 2 spot last season. He started there 91 times under former manager John Farrell and enjoyed a six-week stretch in which he was one of the most valuable outfielders in the game.
In total, Rasmus hit .235 with 20 homers and 57 RBIs while batting second. He'll now settle in just in front of Bautista and Edwin Encarnacion, with the hope being it'll lead to increased overall production.
"We were sitting around talking about it with some of the coaches. We thought, 'You know what? It might be a good spot for him,'" Gibbons said.
"We're constantly talking about some lineup changes. You never want to do a whole lot of tinkering with your lineup, but we were thinking put him up top there. He's got Bautista and Encarnacion coming behind him, and if he gets guys on, he's a dead-pull hitter, [he can] open up some holes, maybe get some fastballs. We'll see."
Gregor Chisholm is a reporter for MLB.com. Read his blog, North of the Border, and follow him on Twitter @gregorMLB. This story was not subject to the approval of Major League Baseball or its clubs.