Struggling Cabrera looks to turn things around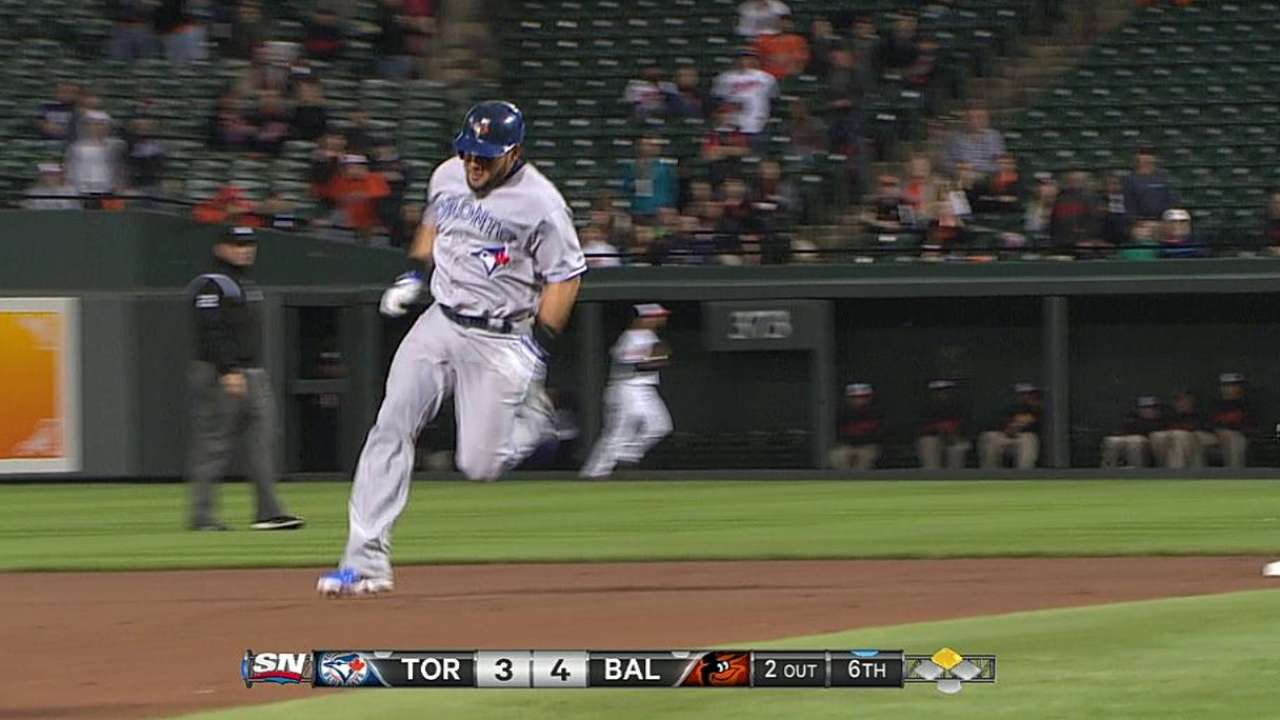 TORONTO -- Melky Cabrera was supposed to be the perfect man to fill the two-hole in the Blue Jays' lineup, but like just about everything else this season, things haven't gone exactly as everyone hoped.
Cabrera was an ideal fit, because he gets on base, hits for extra-base power and has above-average speed.
However, as April shifts into May, Cabrera has shown only brief flashes of his multifaceted skill set.
"When I see Melky, I think he's a little off-balance. I think his timing's off, he's off-balance and he's leaning back," manager John Gibbons said before Tuesday's contest against the division-leading Red Sox.
The biggest concern for Toronto comes from Cabrera's lack of extra-base hits. Through 26 games, Cabrera has only three of them -- the last one coming in the middle of the team's recent trip to Baltimore -- despite leading the team with 26 hits prior to Tuesday's game.
Although Spring Training numbers typically are irrelevant, Cabrera's spring showed everything that the Blue Jays were seeking when they signed the 28-year-old in the offseason.
However, since facing Roy Halladay in Philadelphia on March 30 during Toronto's final exhibition game, Cabrera hasn't been himself.
"He swung through a ball and it hit him right on his thigh, and that kind of threw him into a rut for a little while," said Gibbons, who believes that may be what's thrown off Cabrera's balance and impacted his timing.
"The big thing is balance. ... When they start leaning back, back-legging things because they're late, that leads to a lot of fly balls and a lot of swings and misses."
Evan Peaslee is an associate reporter for MLB.com. This story was not subject to the approval of Major League Baseball or its clubs.