Dickey, Johnson on track to make next starts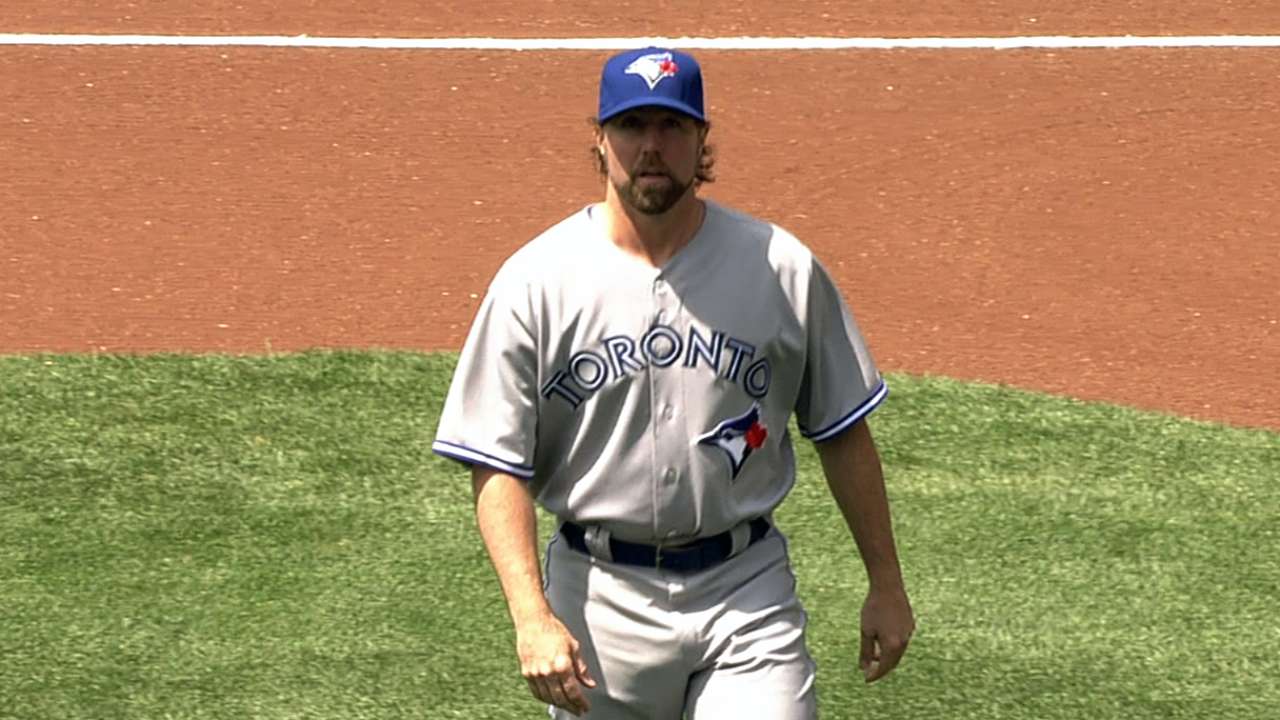 TORONTO -- Blue Jays ace R.A. Dickey has been cleared to make his next start after the results from an MRI came back clean.
Dickey underwent an evaluation on Tuesday to discover the reason behind lingering pain in his upper back and neck. The MRI ruled out any type of structural damage and just displayed some inflammation.
That puts Dickey on track to make his next scheduled start on Saturday afternoon against the Mariners.
"Just a little inflammation, nothing bad. He threw a side out there and feels very good," manager John Gibbons said. "Even yesterday, before he had it, he said he was feeling much better."
Dickey has been pitching with discomfort in his neck for the past several weeks and despite the positive MRI news, it's something he'll likely have to keep dealing with.
That's not exactly an ideal situation for the 2012 National League Cy Young Award winner, but so far, it hasn't negatively affected his performance. Dickey has appeared in four games since the injury first popped up and in each of those outings, he has thrown at least six innings.
The sore neck has had a slight impact on his overall velocity, but for the most part, it's something he should be able to deal with as long as the pain is tolerable.
"The doctors indicated that it's just a matter of time before it goes away," Gibbons said. "But you keep irritating it when you throw it, but we need him out there and he wants to be out there. Plus, they looked at it and there's nothing serious at all."
Right-hander Josh Johnson also appears to be in the clear for his next start. Johnson was forced to miss his last outing in New York because of tightness in his right triceps muscle.
The 29-year-old also went for an MRI which revealed some minor inflammation and he should be able to pitch on Friday night. He threw a short bullpen session on Wednesday and it appears as though the Blue Jays have narrowly avoided a couple of potentially serious setbacks to their pitching staff.
"We didn't feel good about it, but all indications early on were they weren't anything major," Gibbons said. "But you never know for sure."
Gregor Chisholm is a reporter for MLB.com. Read his blog, North of the Border, and follow him on Twitter @gregorMLB. This story was not subject to the approval of Major League Baseball or its clubs.