Gibbons changes course on Blue Jays' lineup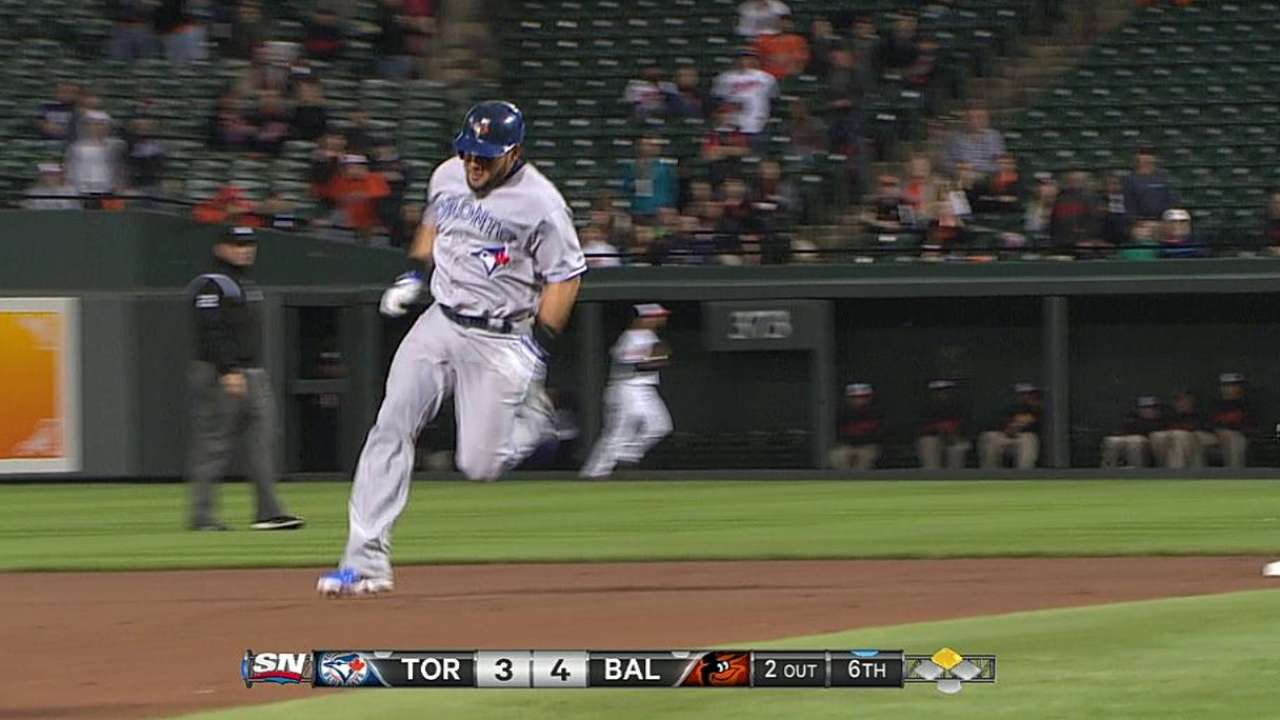 TORONTO -- On Thursday, manager John Gibbons thought he had a lineup that he was willing to stick with.
The club subsequently scored just one run on seven hits, and went 0-for-3 with runners in scoring position against Ryan Dempster and the Red Sox.
So as quickly as deciding to stick to a lineup, Gibbons reversed course and changed his order, penciling in the 27th different lineup in 30 games for Toronto. He reassigned the struggling Melky Cabrera -- who is 6-for-40 in his last 10 games, with one walk and 11 strikeouts -- into the second spot, switching places with Adam Lind, who will now bat sixth.
"Nothing's going good right now," Gibbons said. "Just kind of reverted back to the beginning of the season and get Melky in there. That's kind of the way we designed it."
Cabrera is a little off-balance at the plate, and that is believed to be the reason he's having a hard time collecting hits. But Gibbons thinks there's been some improvement.
"A little [progress]. He hasn't gotten the results, [but] he's been working at it," Gibbons said. "[He] came out for some early batting practice a couple days ago, and they've been messing in the cage with it."
Friday's game vs. the Mariners marked the 19th time that Cabrera hit out of the second spot in the lineup, and it's something that the Blue Jays originally intended when they signed the left fielder as a free agent in the offseason.
"It was kind of by design that he was going to hit there when we started, so we'll give that a shot and see what happens," Gibbons said.
Evan Peaslee is an associate reporter for MLB.com. This story was not subject to the approval of Major League Baseball or its clubs.