Despite swelling, Romero should make next start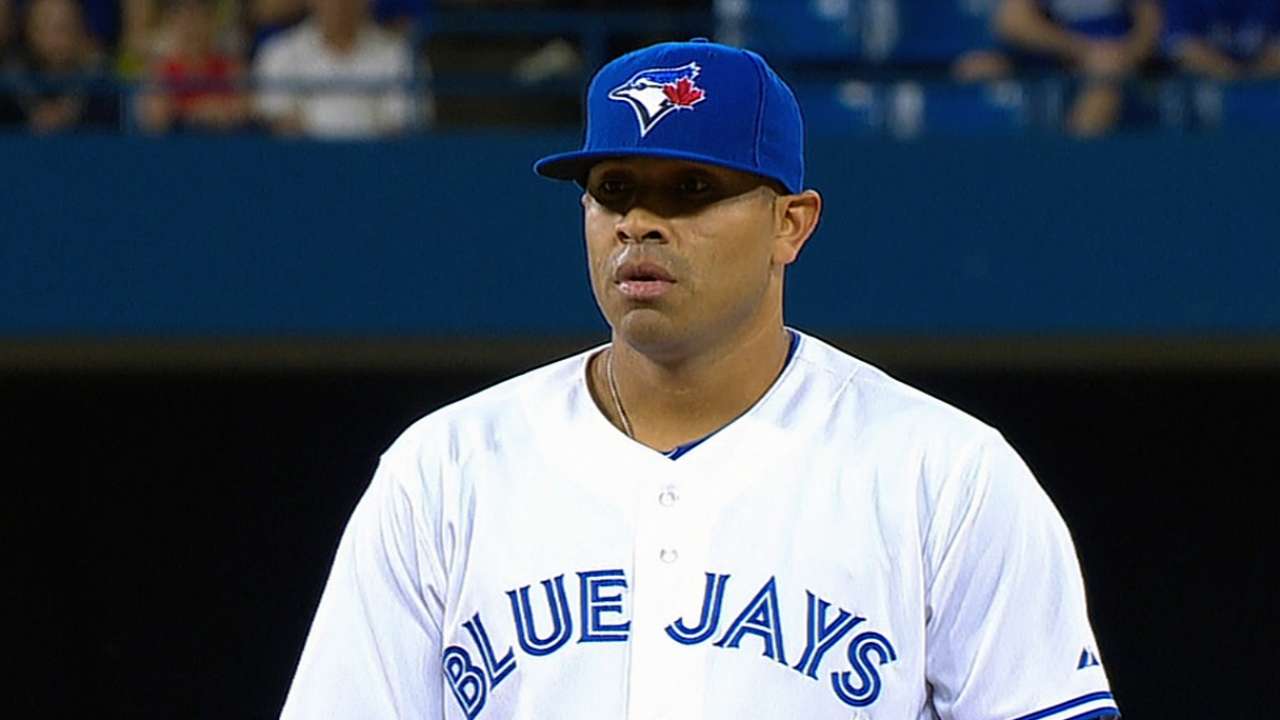 TORONTO -- Ricky Romero left Friday's game against the Mariners early after being struck by a ball on the forearm of his throwing arm in the fourth inning against the Mariners. The Blue Jays' left-hander did finish the frame, but did not come out to start the fifth.
"It's a little stiff right now," Romero said after Friday's contest. "It hit me in a really good spot. It got a little swollen. Hopefully, it's just a little minor contusion, and we'll be able to play catch tomorrow."
Despite sporting a bandage on his left arm after the game, X-ray results were negative. However, Romero did have visible swelling on his forearm Saturday morning.
The 28-year-old, however, was able to throw on Saturday with the swelling, and should be fine to make his next scheduled start at Tampa Bay on Wednesday.
That, however, puts Toronto in a unique situation. Not only would the Blue Jays be carrying three left-handed starters in their rotation, they would all be pitching on consecutive days.
Despite this unusual circumstance, there is no plan for Gibbons to alter his rotation. The Blue Jays do have an off-day on May 13, and that will likely be the first opportunity for Toronto to switch up its starters if Gibbons feels it's warranted.
Evan Peaslee is an associate reporter for MLB.com. This story was not subject to the approval of Major League Baseball or its clubs.