Sore Melky starts at DH on Saturday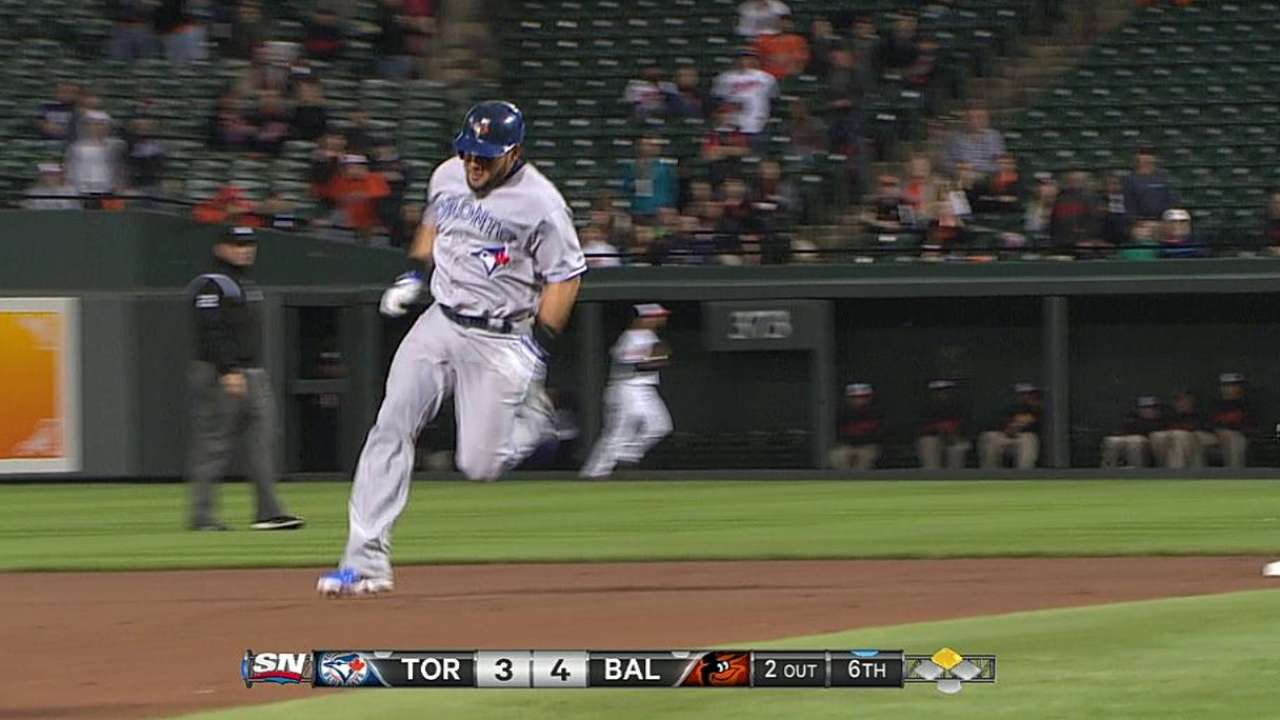 TORONTO -- Melky Cabrera is dealing with soreness in his legs and started at designated hitter Saturday against the Mariners.
"His legs have been bothering him a little bit. It's affecting him right now," manager John Gibbons said. "It's not anything you need to keep off the field, but he's a little beat up."
Gibbons couldn't provide any further explanation of the injury. It's not a muscle pull or a strain, just soreness.
"I don't think it's anything … just sore," Gibbons said.
As a result, Rajai Davis started in left field with R.A. Dickey on the mound for the Blue Jays.
"You figure it's going to be a low-scoring game with Dickey and Hisashi Iwakuma out there, so defense can be a premium and Raj gives you a lot of range out there," Gibbons said.
It was a rare start for Davis with a righty on the mound, as Gibbons would prefer to have him start against left-handers.
The speedy 32-year-old outfielder has hit only .225 against right-handers, compared to .364 against lefties this season. Davis also leads the team in average at .274, minus the injured Jose Reyes, admittedly in limited at-bats.
Cabrera has struggled at the plate recently, hitting .159 and going 7-for-44 in his past 11 games. He hasn't hit an extra-base hit since Apr. 23, and only has three all season.
Part of the reason may be Cabrera's sore legs. Fortunately, it doesn't seem to be anything serious and it isn't believed to be the result of playing on the artifical turf at Rogers Centre.
"It's early in the season, I wouldn't think that would be a major thing," Gibbons said.
Evan Peaslee is an associate reporter for MLB.com. This story was not subject to the approval of Major League Baseball or its clubs.