Gibbons says Blue Jays' struggles 'very tough'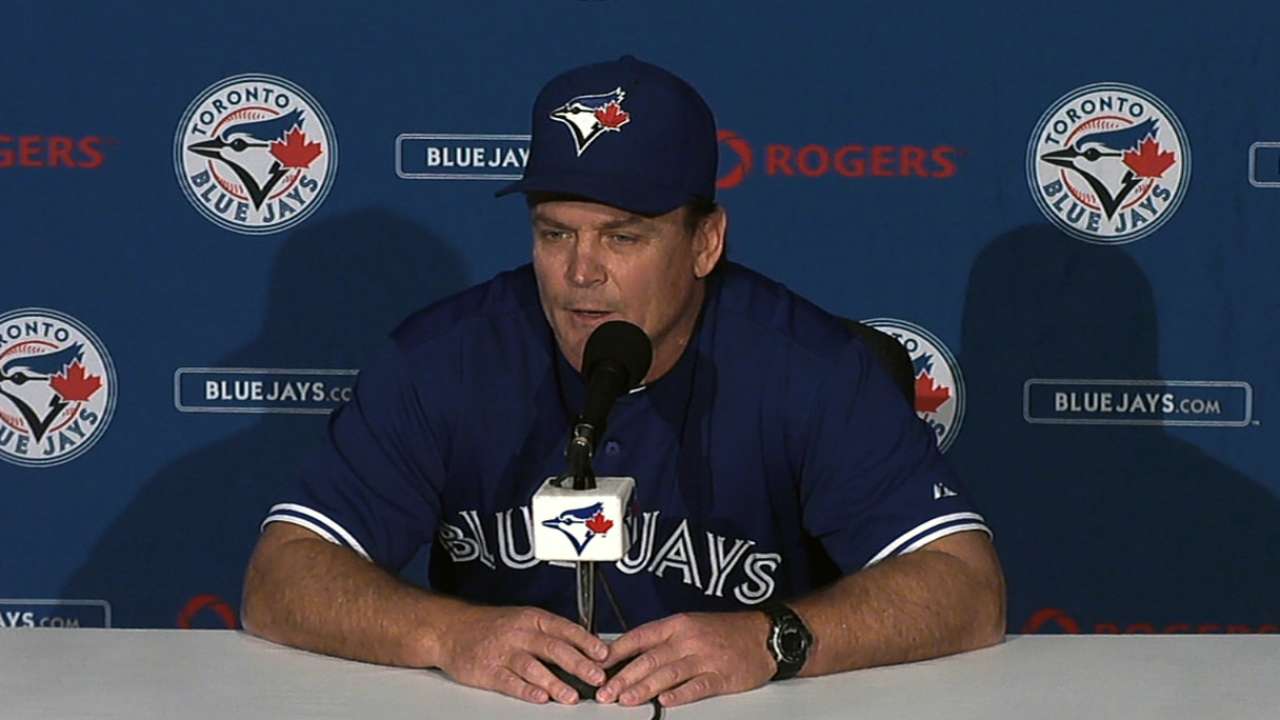 TORONTO -- Manager John Gibbons can't recall a more difficult time in his career, either as a player or a manager.
The Blue Jays, prior to Sunday's 10-2 win over the Mariners, had lost eight of their last nine, and they are 4-12 against their American League East rivals.
"Very tough," said Gibbons about his club's recent stretch. "[But] you just got to deal with it. You just got to play better and get out of it. There's no magic bullets. Just good baseball will [solve our problems]."
Toronto's recent play, that included a stretch of 23 consecutive scoreless innings from the team's offense, was enough to get a crowd of 35,754 at Saturday's game to boo relentlessly.
The fans, like the team, are frustrated.
"They have a right to be angry and frustrated. How am I going to say otherwise?" Gibbons said. "They're not more frustrated than we are, that's for sure."
With the Blue Jays struggling, the manager only has one solution to their problems.
"What you need is all 25 guys pitching in and doing what they're supposed to," Gibbons said.
"The key is just got out and play steady baseball for the rest of the year, and things take care of themselves."
Evan Peaslee is an associate reporter for MLB.com. This story was not subject to the approval of Major League Baseball or its clubs.