Davis finding success against lefties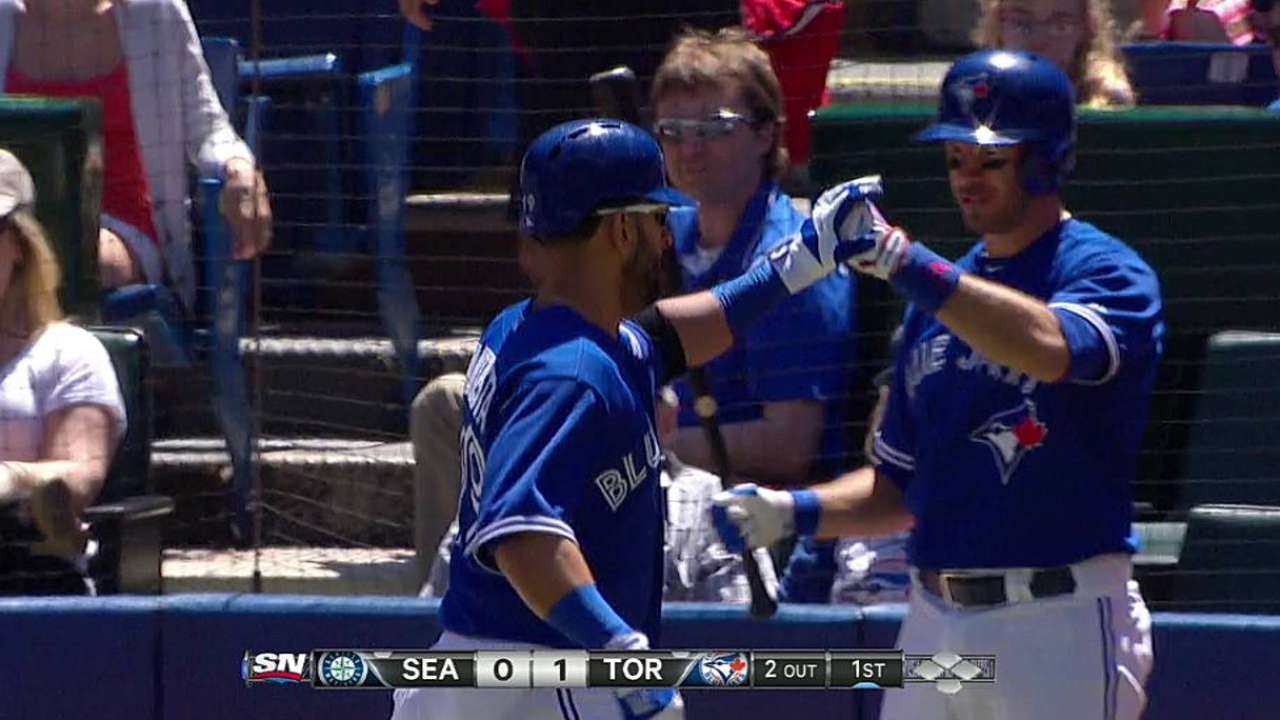 TORONTO -- Rajai Davis hasn't hit well versus right-handers since becoming Toronto's fourth outfielder, something that is a dramatic change from his time in Oakland.
With the Athletics in 2009 and 2010, Davis hit .285 against righties, while only sporting a .232 average against them in Toronto.
However, he hasn't seen any fundamental change in a pitcher's approach over the last couple of seasons.
"I think I just had more consistent at-bats [with Oakland]. It's tough when you're in and out, up and down," Davis said. "When you're in there you have a chance to make adjustments, so that's what I did, and that's what I'm able to do.
"It's just a different angle. Other than that it's just your mindset."
Despite his struggles against righties, the 32-year-old has been very good against lefties, batting .391 in limited at-bats this season. He continued that in Sunday's 10-2 win over Seattle with a double off southpaw Joe Saunders.
"I feel pretty good," Davis said. "I think with the more consistent reps you get the better you feel, you get an idea what a pitcher would do to you, and get an idea of the velocity and timing and that thing. It's something when you're in there, you can stay sharp."
His success against lefties is something manager John Gibbons wants to utilize, and plans on giving Davis as much playing time against left-handers as possible, including his start in left field on Sunday.
However, Davis didn't have an explanation for his success, something that has been consistent throughout his career.
"I just think it's early," Davis said. "It's still early. I'm going to get better hitting righties [too], so it's just a matter of time."
Regardless of who's on the mound, Davis' greatest asset may come with his legs.
"When I get on base it seems like the pitcher changes their game plan sometime, and it gets them rattled," said the speedy outfielder, who has six stolen bases on the season after stealing 46 in 2012.
"[It] lets us see better pitches for the guys hitting behind me, just with that threat of stealing."
Evan Peaslee is an associate reporter for MLB.com. This story was not subject to the approval of Major League Baseball or its clubs.