Third baseman Lawrie gets rare day off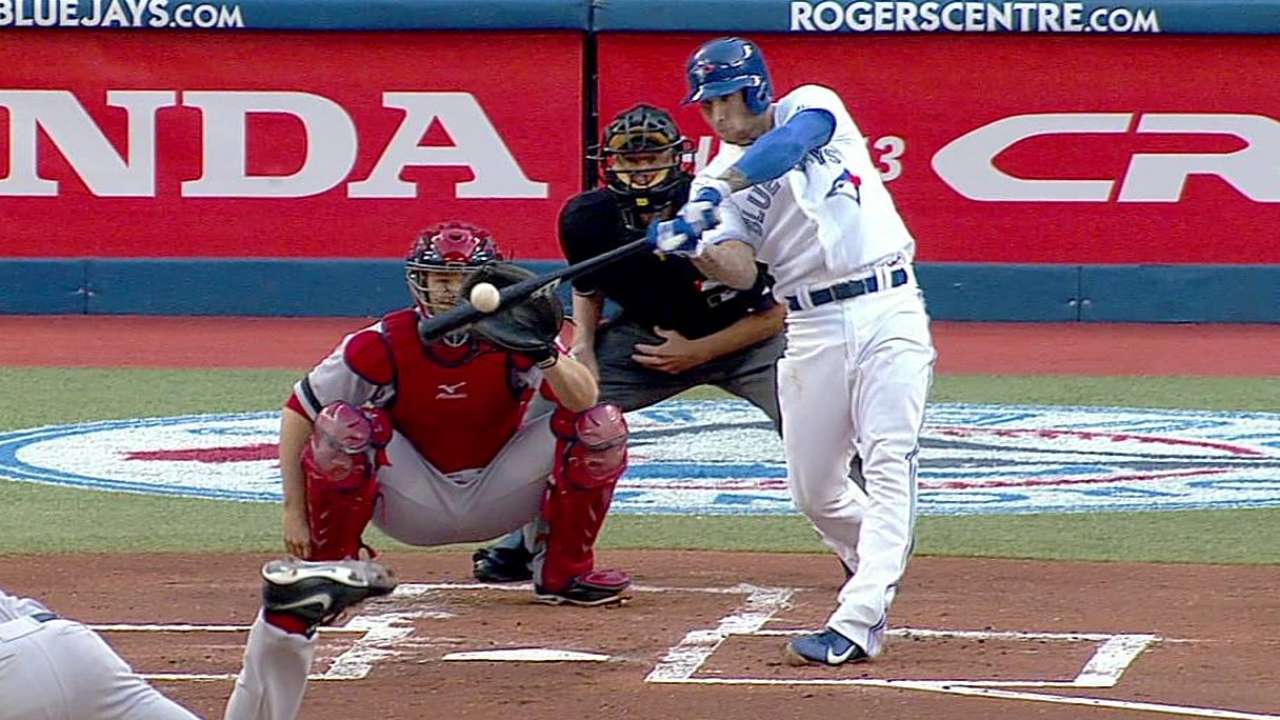 TORONTO -- Brett Lawrie was on the Blue Jays' bench on Sunday for the first time since returning to the lineup on Apr. 16.
"He's just a little banged up," manager John Gibbons said. "It'll be a good day for a day off, because he's not going to get many of them."
Lawrie's played in 18 straight games, and has a .260 OBP, with three home runs, seven RBIs, and five runs scored.
The first handful of games served more as a Spring Training after missing more than a month with an oblique injury, but the Langley, B.C., native has hit .265 over his last nine games, and has all of his home runs in that stretch.
His replacement in Sunday's 10-2 win over Seattle, veteran Mark DeRosa, went 3-for-5 with a three-run homer, two doubles and three runs.
Evan Peaslee is an associate reporter for MLB.com. This story was not subject to the approval of Major League Baseball or its clubs.