Romero's struggles continue in the Minors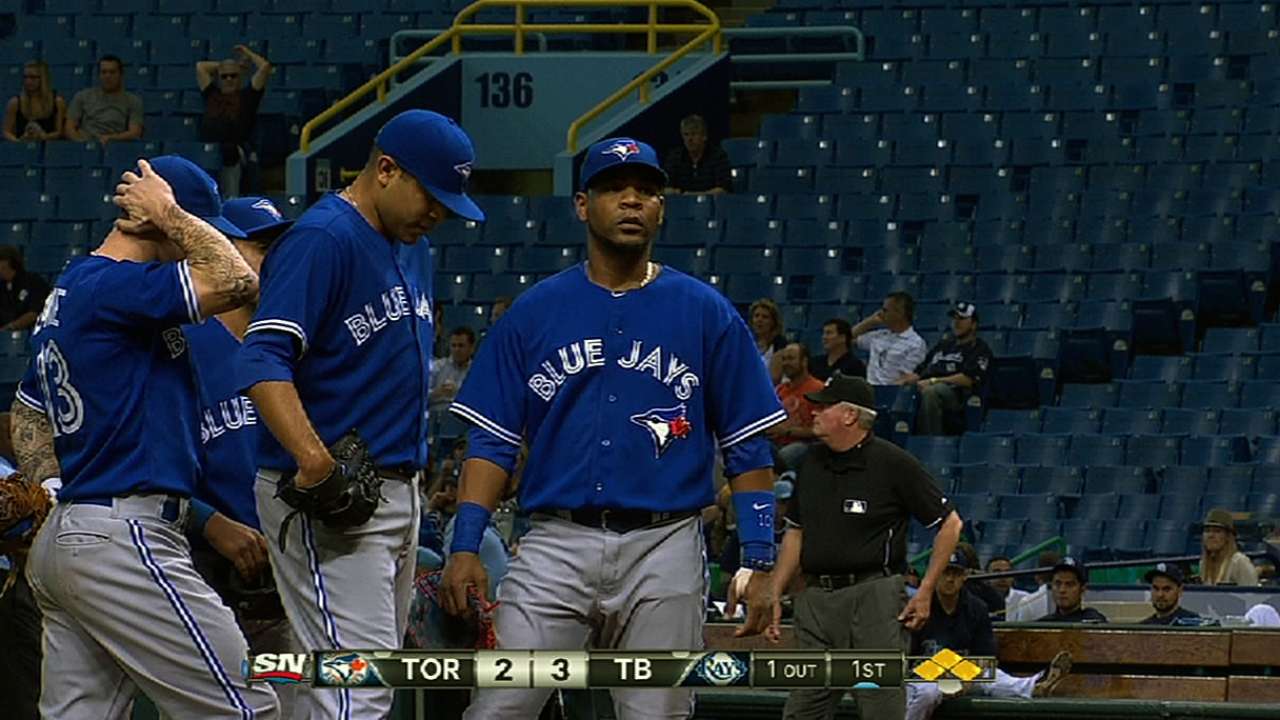 BOSTON -- Ricky Romero's stint with Triple-A Buffalo has gotten off to a rough start.
Toronto's former ace made his debut with the Bisons on Saturday night and saw his prolonged struggles on the mound continue. He surrendered six runs on 10 hits while walking five in 3 2/3 innings.
Romero's outing came just three days after he was optioned to the Minor Leagues on the heels of a disappointing outing versus Tampa Bay, and pitching coach Pete Walker believes the quick turnaround could have played a role.
"I think any time anybody has [gone] from the big leagues to the Minor Leagues, it's always a letdown," Walker said. "Those Triple-A hitters can swing the bat. I mean, there's a lot of good players down there, and I'm sure most Major Leaguers can attest to that.
"You think you can just go out there and do what you need to do, but they swing the bat, and they can put you in some tough situations."
For now the Blue Jays won't read too much into the results as they give Romero some time to adjust to his new surroundings. That will change in the near future as the club continues to evaluate his refined mechanics.
With the altered delivery, Romero is no longer bringing both hands above his head during the windup. He is attempting to pitch with a more direct line to the plate while also trying to stop throwing across his body as much as he did.
The changes have been described as relatively minor, but it's clearly taking some time for them to be properly implemented.
"No, they're not extreme," Walker said. "I mean, it's really direction. He's moved his foot in line to home plate about 12 to 14 inches over. It's an adjustment, but it's not like we're changing arm slot and changing major things.
"It's an undertaking, though, don't get me wrong. I still think it takes a lot of work and time. But I think, you know, he's made a commitment to it, and I think still in the long run, it's better for him. It's just a matter of him getting results."
Gregor Chisholm is a reporter for MLB.com. Read his blog, North of the Border, and follow him on Twitter @gregorMLB. This story was not subject to the approval of Major League Baseball or its clubs.