Santos to have cleanup surgery on elbow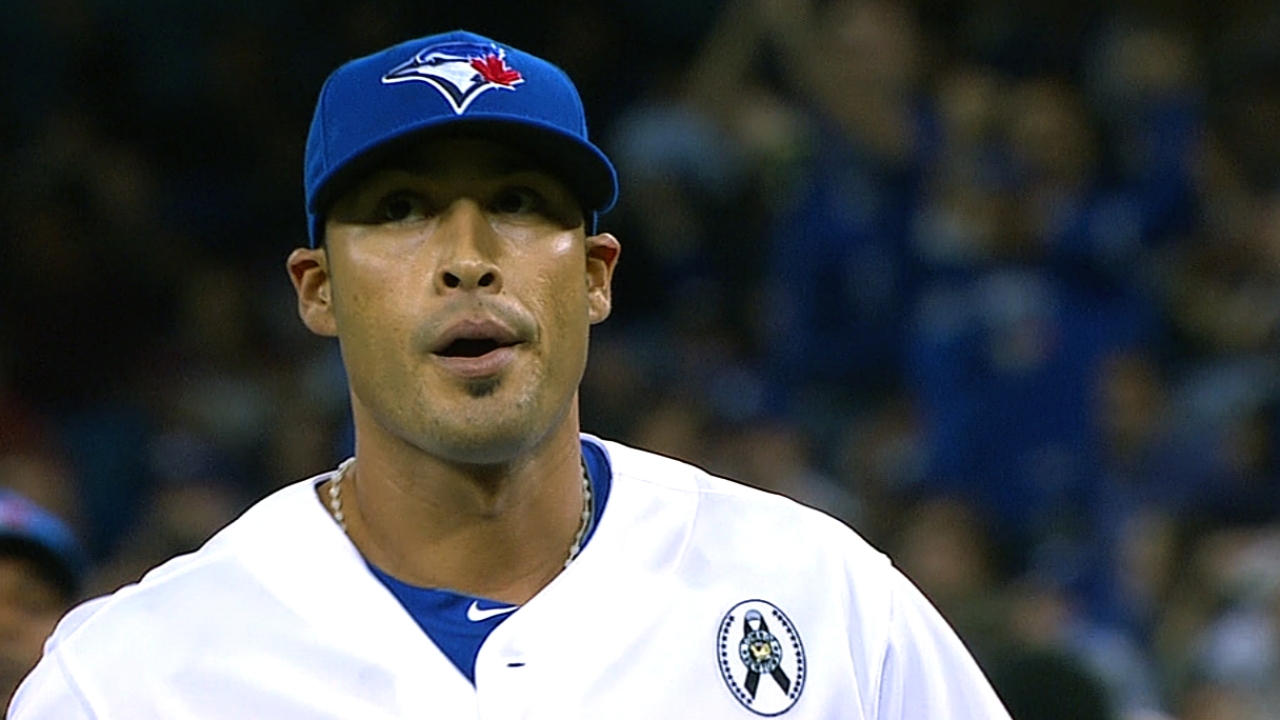 TORONTO -- Sergio Santos will have surgery on his ailing right elbow by the end of the week.
Santos, who's been on the disabled list since April 14, will have surgery to clean up some loose bodies and bone spurs in the throwing arm.
The 29-year-old right-hander has always had these loose bodies, but after having some discomfort after his most recent outing in extended spring training Saturday, the team decided it was best just to take care of it now.
"He's always had bone spurs and loose bodies; you don't operate or do anything unless there's some type of discomfort," said general manager Alex Anthopoulos. "He can grind through it and pitch through it, but ultimately the best thing is to clean out the loose bodies, shave down some of the bone spurs."
The procedure itself is pretty minor and would have the former shortstop ready in six weeks and rehabbing as quickly as two or three days after the surgery.
Santos was originally placed on the disabled list with right triceps soreness, something that has cleared up for the most part.
"Maybe it's all related in that way," Anthopoulos said. "[But] again, it's just a minor cleanup."
Evan Peaslee is an associate reporter for MLB.com. This story was not subject to the approval of Major League Baseball or its clubs.