Blue Jays going with 'just win' philosophy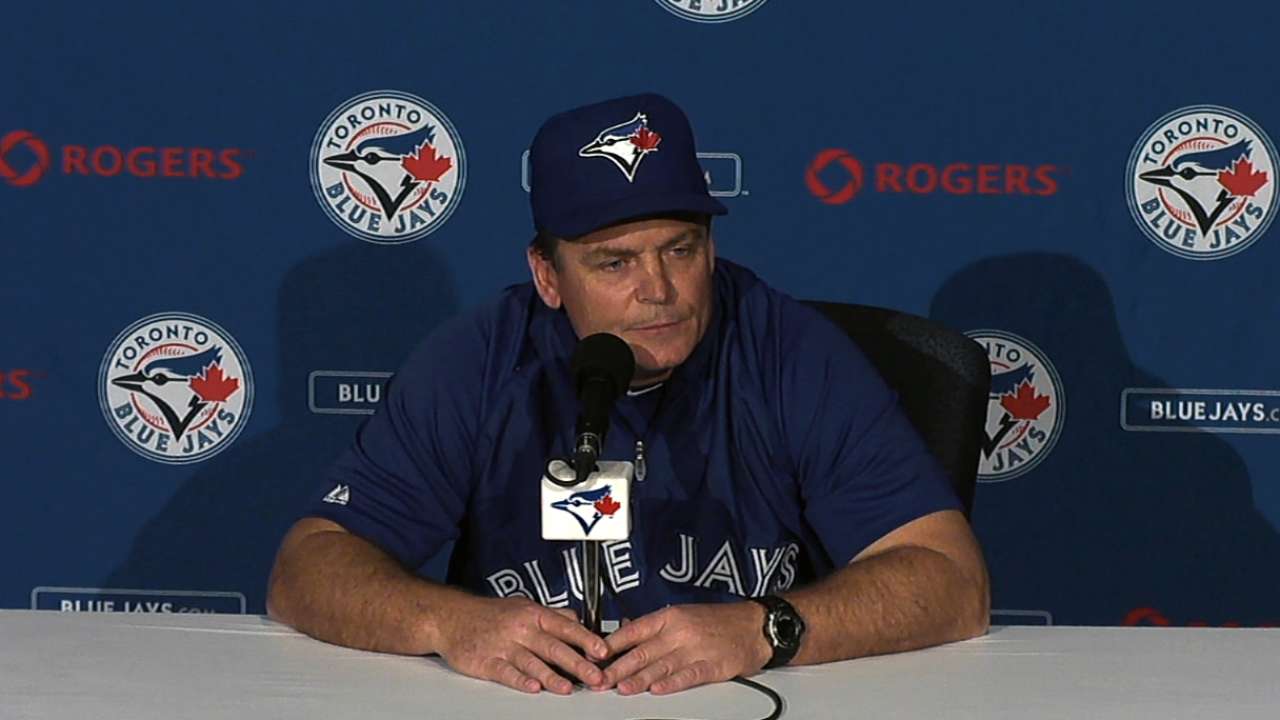 TORONTO -- Despite winning six of their last nine games entering Wednesday, the Blue Jays still found themselves 9 1/2 games back of the American League East-leading Yankees and sat eight games below .500.
As much as it's a cliche, the Blue Jays are just taking things one game at a time to try to make up ground on the hole that they've dug themselves into early.
"We've tried to take the mentality of 'just win today,' don't try and get eight wins back in one night," said ace R.A. Dickey after holding the Giants to only two earned runs and striking out 10 on Tuesday night. "That's what we're going to try and stick to."
"I think every team looks at it that way," manager John Gibbons said. "You play to win today. Yesterday's gone, tomorrow's not here yet. Win today."
Although the club hasn't seen itself gain any ground on the division leader, the overall quality of baseball has seen a dramatic improvement in the last week and a half.
A big part of that turnaround had been the team's offense. After managing only three runs in four games to start off May, the Blue Jays have scored 57 runs in the team's last nine games, good for 6.33 runs per game.
Leading the way has been the trio of Jose Bautista, Melky Cabrera and Edwin Encarnacion atop the Toronto lineup.
The three have combined to go 17-for-35 in the team's last three games with two home runs and 11 RBIs.
Bautista has reached base in 19 of his last 20 games and has an on-base percentage of .425 and a 1.022 OPS (on-base plus slugging percentage) since April 23.
"We've been playing better baseball," Dickey said after Tuesday's 10-6 victory. "Outside of a couple of plays tonight, I thought we were a pretty good baseball team tonight. We pitched well, we played pretty good defense, we hit with runners in scoring position, we got a lot of big two-out hits. We did a lot of good things.
"That's something we've seen a lot more of the last week and a half. I certainly think it can be a jumping off point for us."
Evan Peaslee is an associate reporter for MLB.com. This story was not subject to the approval of Major League Baseball or its clubs.