Melky keeps playing after MRI confirms injury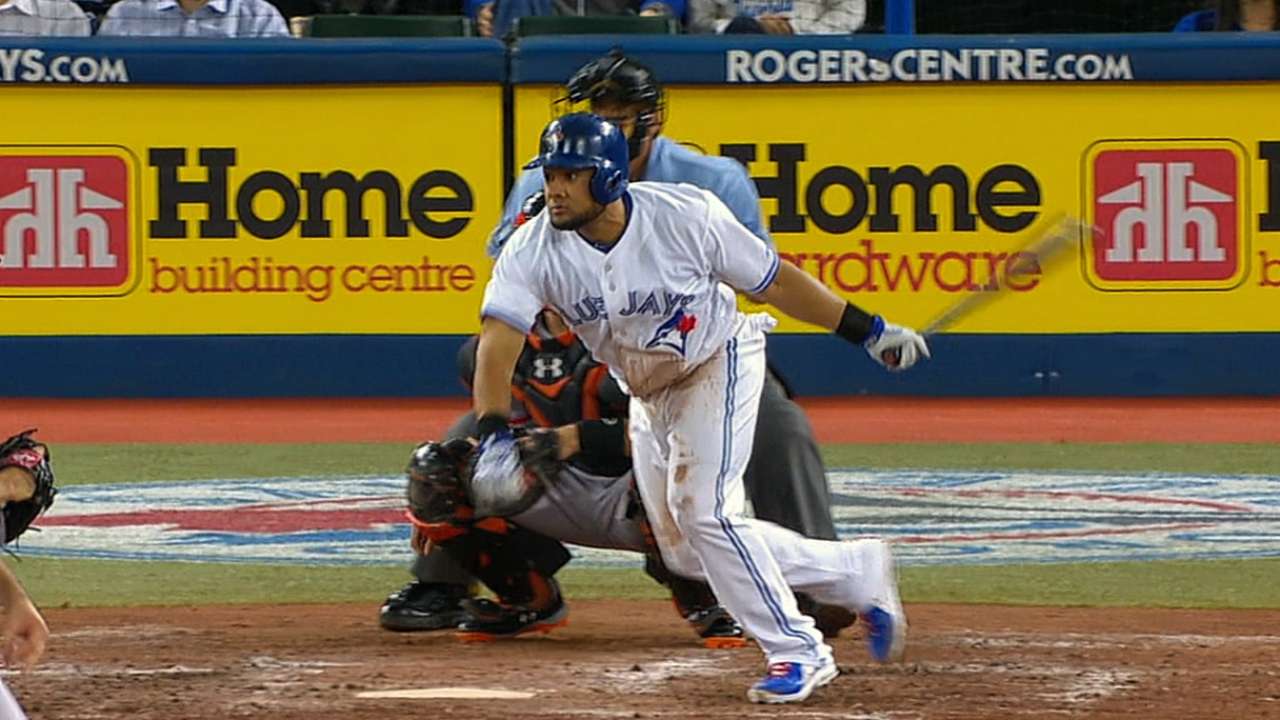 TORONTO -- Blue Jays manager John Gibbons wasted no time in putting Melky Cabrera back in the lineup for Wednesday's game despite some lingering leg soreness.
Cabrera underwent an MRI prior to the club's game against the Giants, but before even knowing the results of the test, the 28-year-old outfielder was penciled atop the Toronto lineup for the fourth straight game.
It should come as no surprise that the former Giant was going to play through the injury, as it's something he's been dealing with since Spring Training.
"I'm going to play. I want to play. ... I want to be on the field," said Cabrera through translator Luis Rivera following his 4-for-5 night against his former team Tuesday.
"I just want to contribute."
Since moving into the leadoff spot, Cabrera has gone 6-for-13 with two extra-base hits, four RBIs and three runs scored. Slotting Jose Bautista and Edwin Encarnacion below him to round out the top third of the order has led the Blue Jays to three straight victories since the move was implemented Saturday vs. the Red Sox.
When news finally came in around three hours before game time Wednesday, the official MRI results showed that Cabrera had irritation in his right quadriceps and left hamstring.
The injury was more confirmation than anything for the Blue Jays as Cabrera will continue to play through the injury.
One thing that Gibbons plans on doing to continue to find rest for Cabrera's lingering soreness is to DH him against left-handers and have Emilio Bonifacio play in left field, something that Toronto employed in its 10-6 victory against Giants starter Barry Zito.
Evan Peaslee is an associate reporter for MLB.com. This story was not subject to the approval of Major League Baseball or its clubs.