Bonifacio taking advantage of more playing time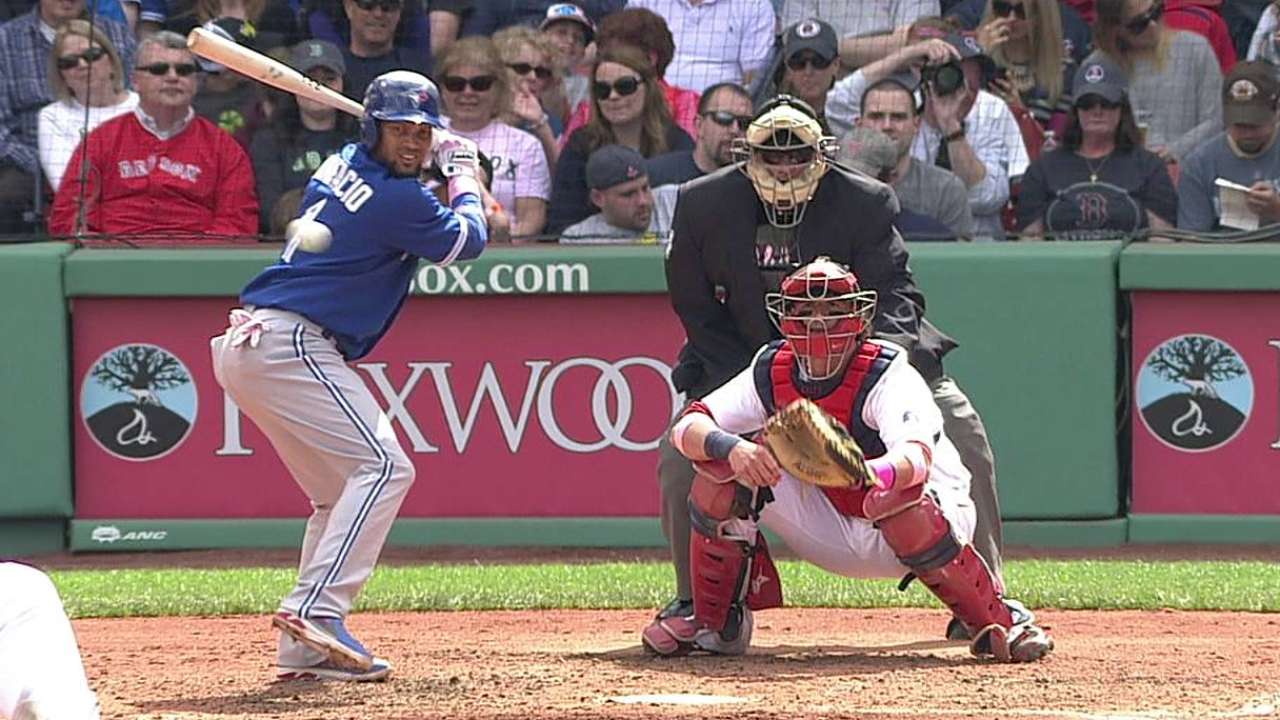 NEW YORK -- Super utility man Emilio Bonifacio is making the most out of his opportunity to receive more playing time.
Blue Jays manager John Gibbons recently made a decision to give Bonifacio an extended look after previously only using him sporadically during April.
Bonifacio got the start at second base on Friday night against New York, which marked his fifth consecutive game being inserted into the lineup. At least for now, the regular playing time appears to have helped with his timing both at the plate and in the field.
"I think he has taken advantage of it," Gibbons said. "I think he feels good, a little more relaxed, he doesn't have to look over his shoulder [and say], 'If I don't do something this game, maybe I won't be in there.'
"We knew who he is -- he's a talented player, a good player. Every report that we got from everybody who has seen him play said, 'This is your guy, he'll help you win.' So in all fairness to him, he's getting that shot now and has taken advantage of it."
Gibbons made the decision to start Bonifacio on a regular basis prior to a recent game in Boston. The starting positions might change as Bonifacio could see time in both left field and center field in addition to second base, where most of his work to date has occurred.
Bonifacio entered play on Friday night hitting .375 (6-for-16) with a pair of extra-base hits and four RBIs in his past four games. The sample size is incredibly small and there's no way to know for sure whether the success will continue, but the Blue Jays have decided to see what he can do.
"He deserved that, he's too good of a player not to play," Gibbons said. "We looked at it, too, we weren't winning a lot of games, maybe he can contribute some way to help us. He's doing that."
Gregor Chisholm is a reporter for MLB.com. Read his blog, North of the Border, and follow him on Twitter @gregorMLB. This story was not subject to the approval of Major League Baseball or its clubs.