Lind bats cleanup against Rays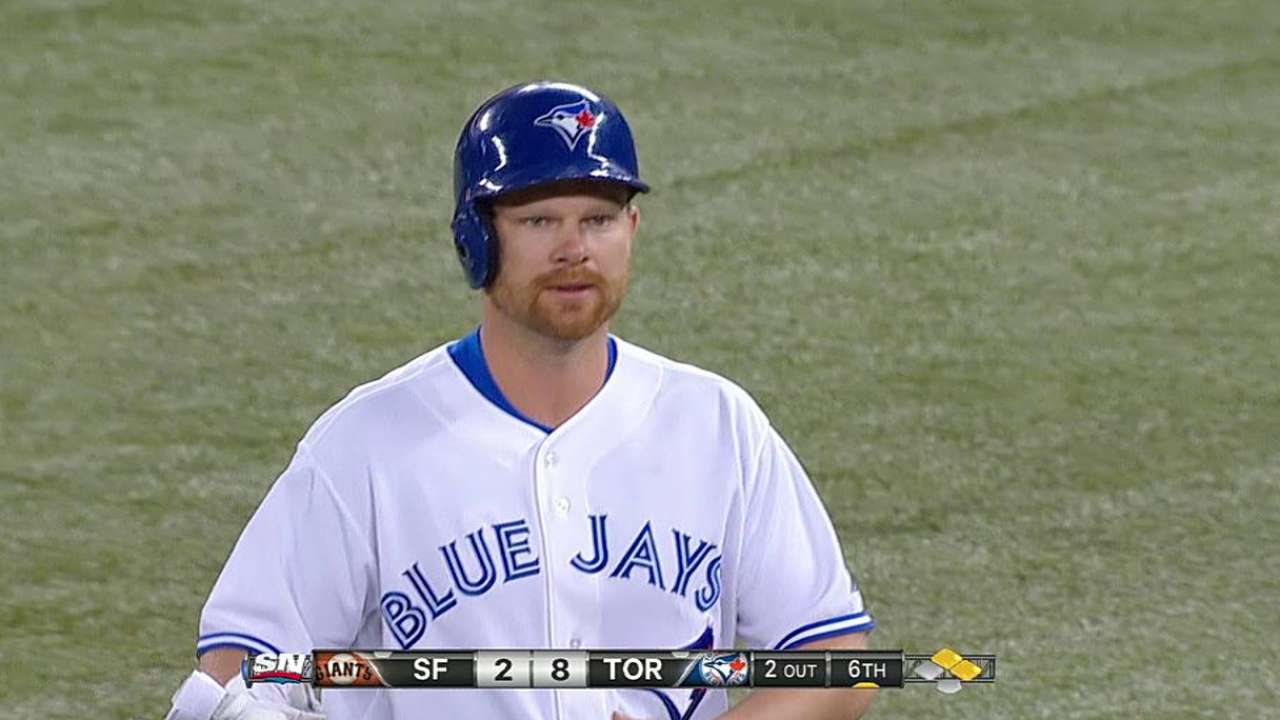 TORONTO -- Adam Lind batted cleanup Monday afternoon against the Rays for the first time this year. Part of that was because he had been swinging the bat well.
Over his last 10 games entering Monday, Lind was batting .382 with a .417 on-base percentage, including three home runs, five RBIs and eight runs scored.
"He's definitely been one of our hotter hitters," manager John Gibbons said.
Since Gibbons adjusted the lineup to have his top three bats atop the order, catcher J.P. Arencibia had seen the bulk of the time in the cleanup spot. But with Arencibia taking a day off because R.A. Dickey was one the mound, it seemed only natural to move Lind up one spot.
"We've had him in the five spot when Arencibia's playing, and Arencibia's not playing today," Gibbons said.
Despite it being Lind's debut in the four-hole this season, he spent 51 games there in 2012, second only to Edwin Encarnacion, batting .247 with three home runs and 23 RBIs.
Evan Peaslee is an associate reporter for MLB.com. This story was not subject to the approval of Major League Baseball or its clubs.