'13 is Janssen's year to recover, not rebuild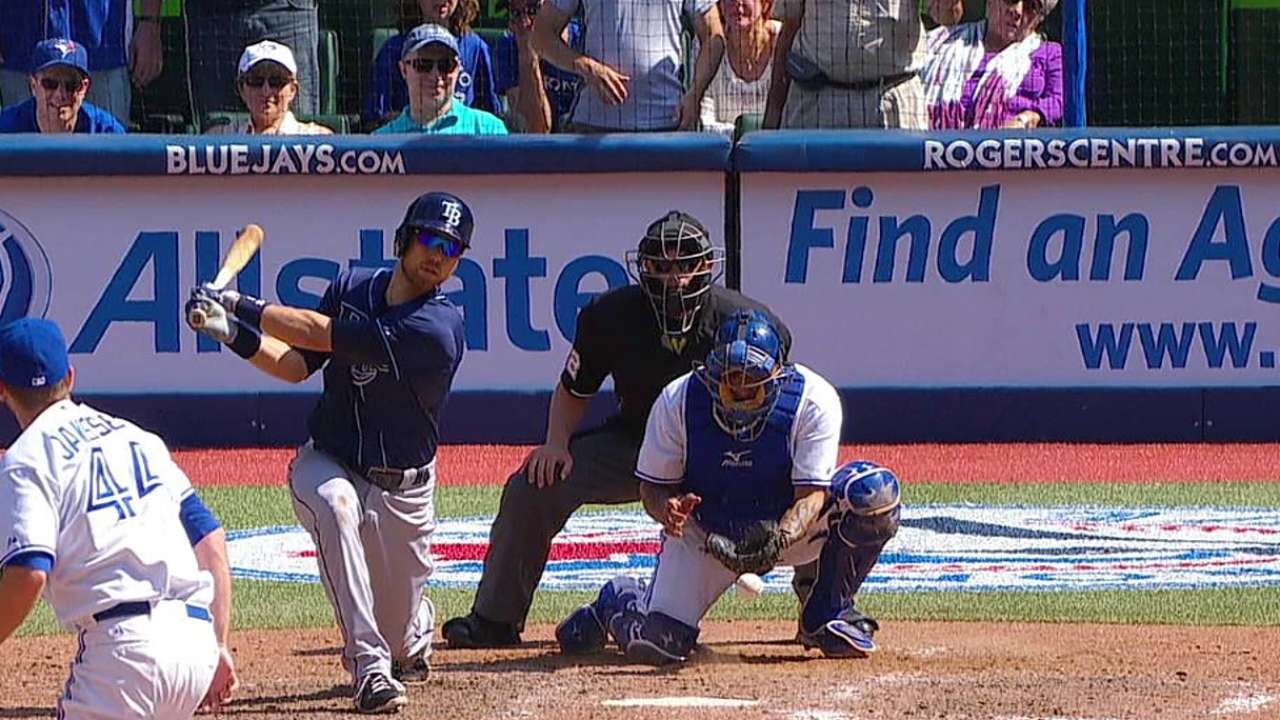 TORONTO -- The Blue Jays continue to keep a close eye on right-hander Casey Janssen's workload following offseason surgery on his shoulder.
Toronto's closer has been effective on the mound all year, but his health seems to fluctuate on at least a semi-regular basis. He has good days and bad days, but it is just something Janssen will need to battle through as the season progresses.
Janssen has ruled out needing to have the shoulder examined and says it is just part of the process in what can be considered a recovery year. He expects to get stronger as the season progresses, but until then the Blue Jays will keep tabs on his situation.
"We have to be conscious of it," manager John Gibbons said. "It doesn't make it easy for us, you want to get him steady work, [relievers] all need steady work to really stay sharp; you have to pick your spots."
Janssen pitched one inning against the Rays on Monday afternoon following eight days of rest. He was understandably rusty while allowing his first home run and walk of the season. Beyond the shaky outing in Toronto's 7-5 victory, Janssen's season has been borderline flawless.
The 31-year-old entered play Tuesday night with a 1.93 ERA while striking out 14 in 14 innings of work. He is 10-for-10 in save opportunities and retired 25 consecutive batters during a span of games from April 13 to May 7.
There has not been a save opportunity this year that Janssen has turned down, but when there are days he is not needed the added rest has been welcomed with open arms. Relievers often do not like going very long between outings, but in this case a period of rest was not necessarily a bad thing.
"I don't think it's getting any better," Janssen said. "Hopefully, this layoff helped. (My shoulder's) definitely not worse. It's just that the progress isn't gaining."
As for that outing in which he allowed a run to score for just the second time in 14 games, Janssen did not express concern.
"Just getting the kinks out," Janssen said. "When you haven't had to pitch for a while, your arm hasn't had to work at close to max effort. You can do all the catch you want, and long-toss, but it's tough to re-create the adrenaline (of being) on the mound in a game."
Gregor Chisholm is a reporter for MLB.com. Read his blog, North of the Border, and follow him on Twitter @gregorMLB. This story was not subject to the approval of Major League Baseball or its clubs.