Bautista ready to move on after four-hit performance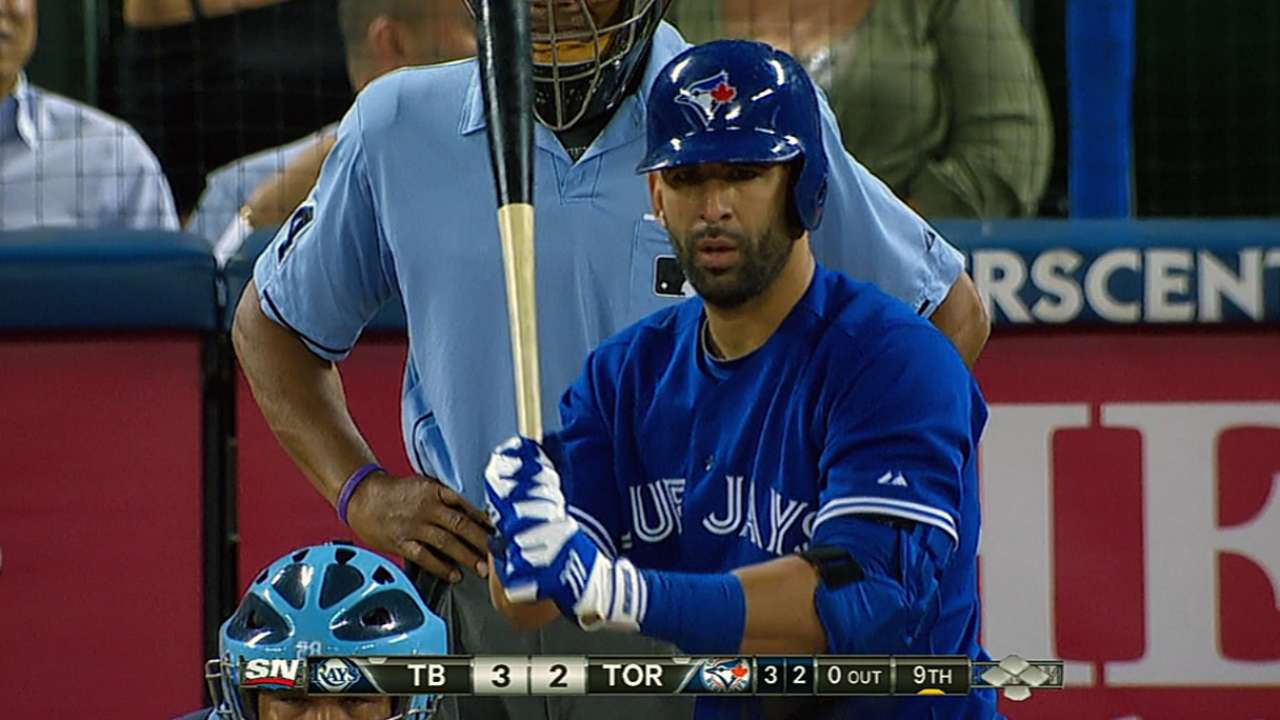 TORONTO -- Jose Bautista entered Thursday's contest against the Orioles after one of his best individual performances.
Not only did the 32-year-old slugger hit two home runs and drive in all four of the Blue Jays runs vs. the Rays Wednesday, but he also hit the walk-off single in the tenth. However, it's not something the veteran wants to dwell on.
"It was certainly a good night, but that's all I'm going to look at it as," Bautista said. "[I'm going to] keep coming here, showing up, doing my work, and keep trying to make the adjustments necessary to hopefully have performances like that on a consistent basis."
The two-time American League home run champion has reached base in all but five games this season, but the month of May has been particularly kind to Bautista.
Since the calendar turned, the Blue Jays right fielder is hitting .365 with a .488 OBP., four home runs, 15 RBIs and 12 runs scored. Most of that came from the unfamiliar two-hole in the lineup.
Bautista, however, says that the only difference is being more selective and drawing more walks. He has 17 already in May, good for a tie for tops in the Majors entering Thursday's game.
"I feel like I'm hitting the ball equally as hard, but it's just that I'm finding more holes than before," Bautista said.
The veteran faced Baltimore prospect Kevin Gausman on Thursday, and isn't expecting to make any changes against the rookie.
"Just going to look for strikes and try to hit them hard," Bautista said. "The pressure's on him. He's the one making his debut."
Evan Peaslee is an associate reporter for MLB.com. This story was not subject to the approval of Major League Baseball or its clubs.