Bonifacio hits stride with more playing time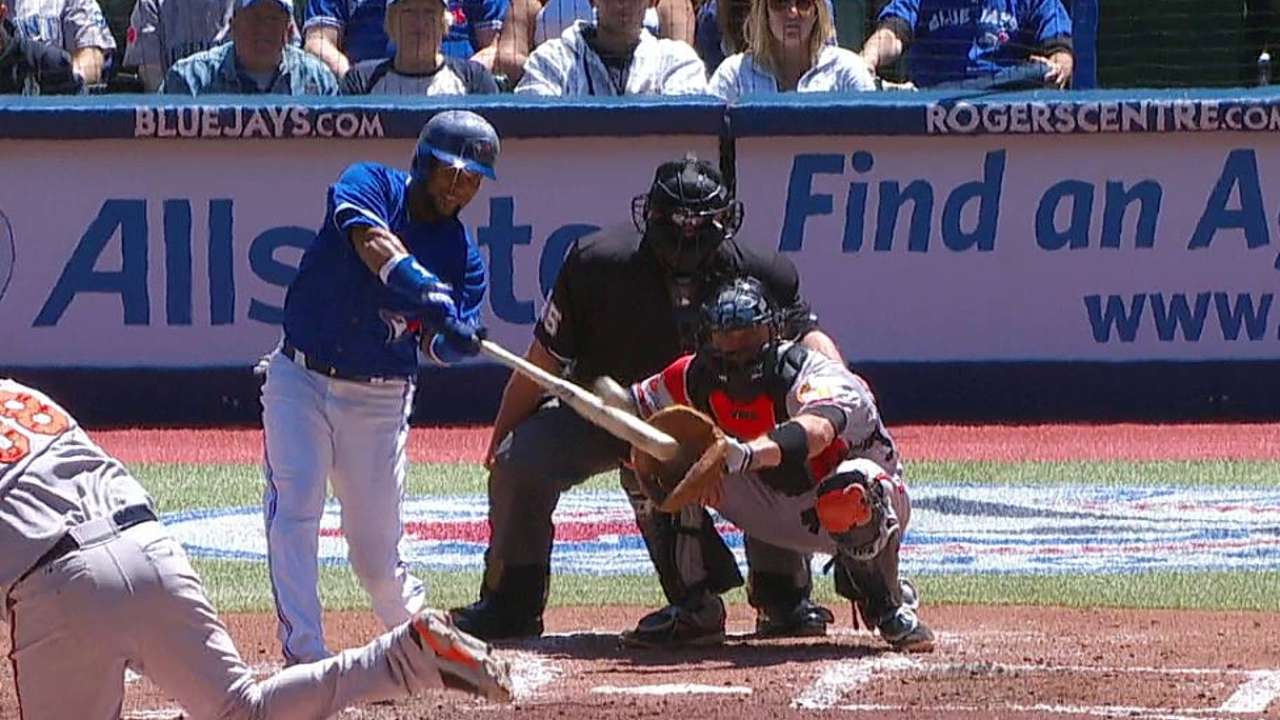 TORONTO -- Emilio Bonifacio knows that his year started poorly with his new club, and he's not going to make any excuses for why things began the way they did.
However, since that slow start, things have turned around both at the plate and in the field for the Blue Jays' second baseman.
"I feel pretty good, especially since I've been playing a little more," Bonifacio said. "I've been seeing the pitch a little bit better. I'm able to recognize everything [coming out of the pitcher's hand], so I think that's the key."
Over his last 11 games, Bonifacio has gone 12-for-35 (.343) with two home runs, seven RBIs, and seven runs scored. The speedy outfielder said that by being able to recognize the pitch, he's able to see the ball better and lay off close pitches at the plate, allowing him to hit ahead in the count more often.
Part of the reason for this comes from more playing time. Manager John Gibbons started relying more on Maicer Izturis at second when Brett Lawrie returned from his oblique injury, but he has since stuck with Bonifacio, who's started in 11 of the club's last 12 games.
The extra playing time has made the 28-year-old more comfortable in the field as well. After committing four errors in his first seven games at second base this season, he hasn't made an error since April 10, a stretch of 20 games at second base and 29 in total.
"More playing time," Bonifacio said about getting comfortable playing second base this season after spending the majority of his time in the outfield last year.
The Dominican Republic native played only 15 games at second with the Marlins in 2012, compared to 51 in the outfield.
"Like I said before, I just keep working," Bonifacio said. "I played the whole year last year, so I think that's the key to just finding my timing in the infield."
Evan Peaslee is an associate reporter for MLB.com. This story was not subject to the approval of Major League Baseball or its clubs.