Kawasaki making case to stay long-term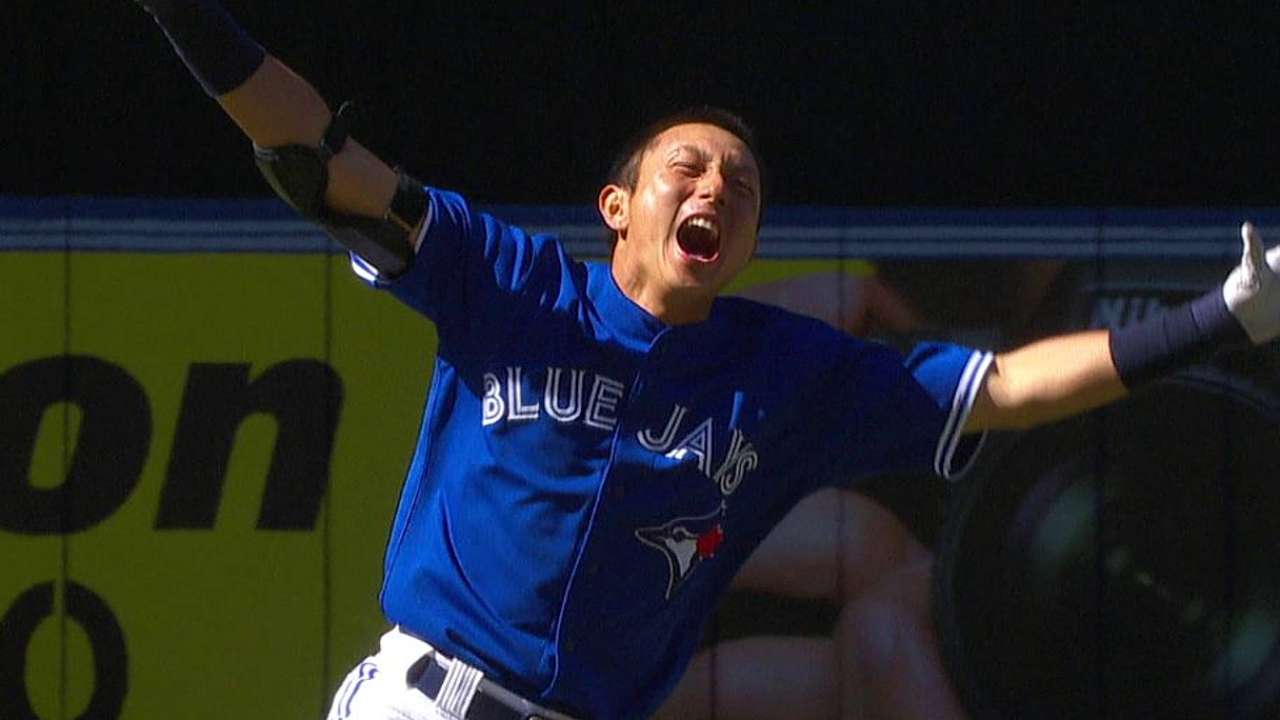 TORONTO -- The Blue Jays have yet to make any final decisions on what will happen to shortstop Munenori Kawasaki when Jose Reyes eventually returns from his left-ankle injury.
Kawasaki took over the full-time duties when Reyes was lost during the second week of April. Reyes is expected to return some time in late June, and the Blue Jays will understandably reserve final judgement on Kawasaki until then.
"That's all premature until Reyes comes back, but I know one thing, he has played very well for us," manager John Gibbons said. "When the time comes, we'd definitely like to keep him, that's for sure. But we don't know when Reyes is coming back, either."
Kawasaki immediately became a fan favorite in Toronto and he's also been a hit in the clubhouse for his comedic nature. The native of Japan doesn't have a particularly strong throwing arm, nor does he possess any power at the plate, but he has picked his moments well this season.
One example of that came during Sunday's 6-5 victory over Baltimore, when he recorded a walk-off double to the gap in left-center field. He then thrilled fans with a hilarious postgame interview on the field during which be read from a book of prepared statements.
Those moments make for interesting storylines, but they won't come into account when Gibbons and general manager Alex Anthopoulos eventually sit down to make roster decisions. With a roster that already includes Emilio Bonifacio, Maicer Izturis -- who is on a multi-year contract -- and Mark DeRosa, it will be difficult for Kawasaki to stick on the big league roster.
But Gibbons says that's a problem for another day. Until then, the club will attempt to get all it can from Kawasaki.
"Everything he does, he does right," Gibbons said. "It's like anybody else, you don't always get the results you want, but he approaches it the right way. He does everything right, whether it's baserunning or fundamentals, relay throws, hitting in the right spot at the right time, he does all of those things."
Kawasaki entered play on Monday night with a .247 average, a .345 on-base percentage and five extra-base hits in 37 games this season.
Gregor Chisholm is a reporter for MLB.com. Read his blog, North of the Border, and follow him on Twitter @gregorMLB. This story was not subject to the approval of Major League Baseball or its clubs.