Wagner, Perez make strong case in 2013 debuts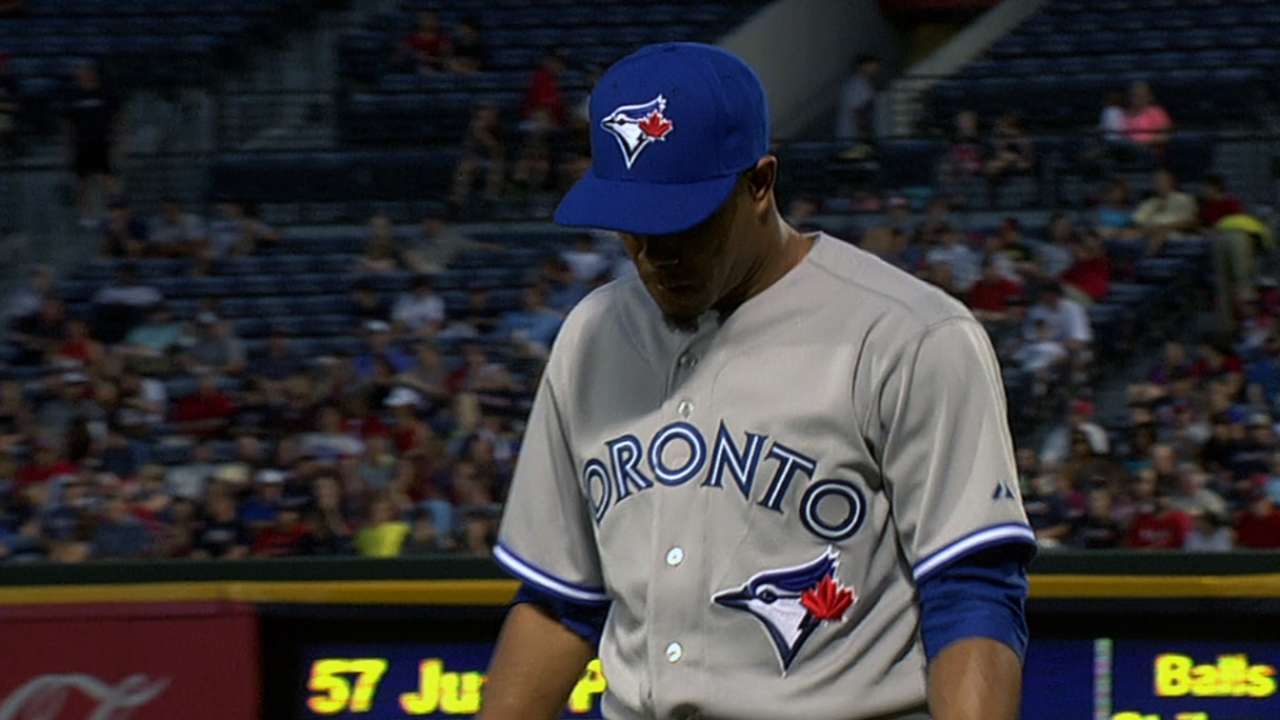 ATLANTA -- Wednesday night's solid appearances by pitchers Juan Perez and Neil Wagner weren't their first in the Major Leagues, but both took a step toward making it their last audition and becoming permanent pieces of the bullpen.
"If you're a guy that hasn't been here, it's always an audition," said manager John Gibbons prior to Thursday night's series finale with the Braves, an 11-3 loss. "They're trying to establish themselves as full-time guys and finish their careers up here, so it's always an audition for those guys. They're trying to work their way in, and they did a nice job of impressing us last night, that's for sure."
If there's a greater sense of urgency, it would probably be for Perez. The lefty will be 35 in September, is with his fourth Major League franchise since debuting in 2006, with Pittsburgh, and has already bounced back from elbow surgery that cost him almost all of 2008. He showed that he could dominate, retiring all eight Braves he faced, striking out four of them, and only twice getting as far as a three-ball count. Of those batters, he got Juan Francisco on a foul pop and came back to strike out Justin Upton.
Wagner, 29, had only seen the Majors for six games with Oakland in 2011, but he showed he could bring the heat on Wednesday, living in the mid- to upper 90s all night and keeping the Braves off balance with a slider in the mid- to upper 80s. He allowed only one hit but erased that runner by inducing a double play from the ensuing hitter.
Gibbons feels that both Perez, who had a 0.86 ERA when he was called up from Triple-A Buffalo, and Wagner, who was at 0.89 with the Bisons, may have laid the groundwork for a long stay in Toronto.
"You look at the way they threw last night, you could pitch them anywhere," he said. "In a tight ballgame against a good ballclub, when we had to have it, they stepped up. They showed they could get some pretty good hitters out. That's a good thing."
Jon Cooper is a contributor to MLB.com. This story was not subject to the approval of Major League Baseball or its clubs.