Johnson returning with revamped changeup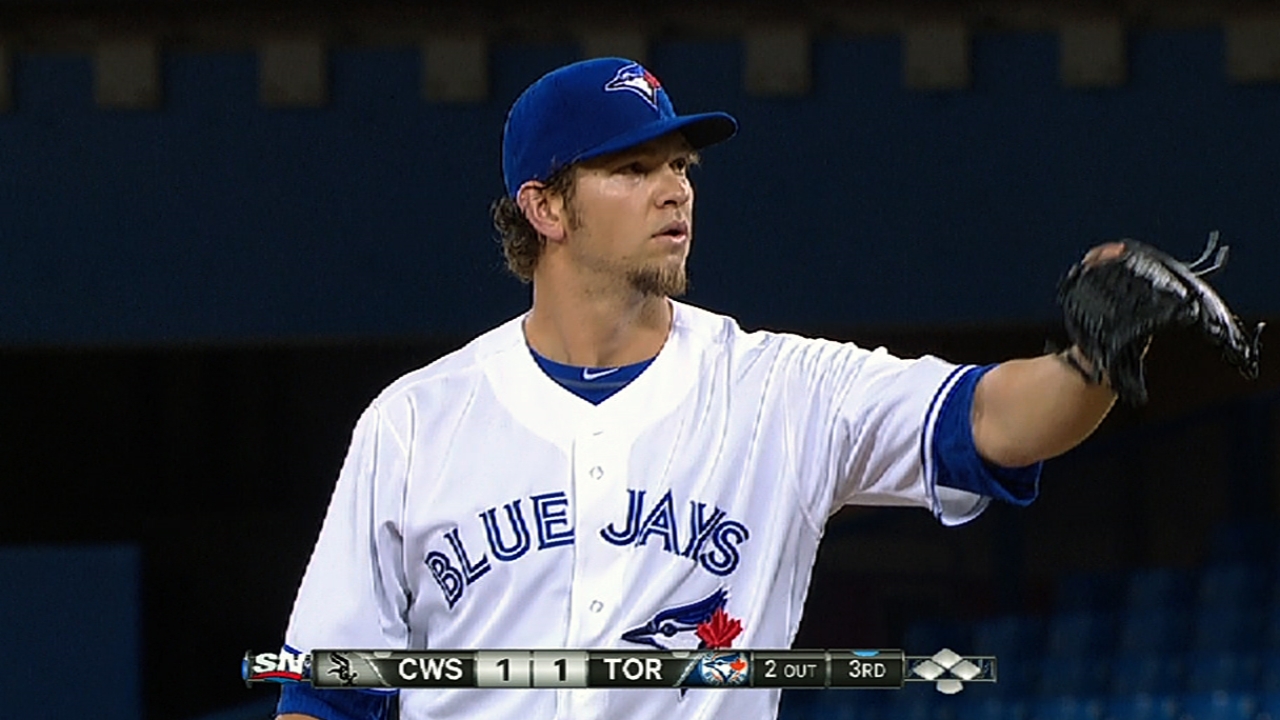 SAN DIEGO -- When Josh Johnson returns to the mound on Tuesday night in San Francisco, he'll come armed with a refined pitch.
Johnson, who has been out since late April with right triceps inflammation, used his time on a rehab assignment to change the grip on his changeup.
It's a pitch that Johnson has been wanting to alter for the past several years, but it wasn't until a recent conversation with roving pitching instructor Rick Langford that the work began in earnest.
"I've been trying to get speed off it for years and years," Johnson said. "You see other guys whose changeups are hard, but they have good action to it.
"Mine doesn't really have the action that you'd like that can get ground balls or get a swing and miss here and there to throw guys off a little bit, to have them respect that pitch. Hopefully, I can get it to that level where it can be a huge pitch for me."
Johnson began working on the new changeup during one his bullpen sessions at the club's Minor League complex in Dunedin, Fla. He was able to continue experimenting with it during one start with Class A Dunedin and the two he had with Triple-A Buffalo.
The changeup is still very much a work in progress, but the hope is that it has gotten to the point where he can occasionally use it during big league games. It has the ability to complement his curveball and add another secondary pitch and keep hitters off-balance at the plate.
"It has a little bit of fade and I'm OK with that," Johnson said. "It's more about the speed, killing the speed off of it. I've always had a hard time doing that, that's why I started throwing the curveball just to give guys another look at something softer instead of hard, hard, hard.
"Sometimes, my curveball was even too hard, so I was trying to slow that down, not recently, but last year I was working with it trying to slow it down and work with the different speeds."
Gregor Chisholm is a reporter for MLB.com. Read his blog, North of the Border, and follow him on Twitter @gregorMLB. This story was not subject to the approval of Major League Baseball or its clubs.