Janssen limited by soreness in shoulder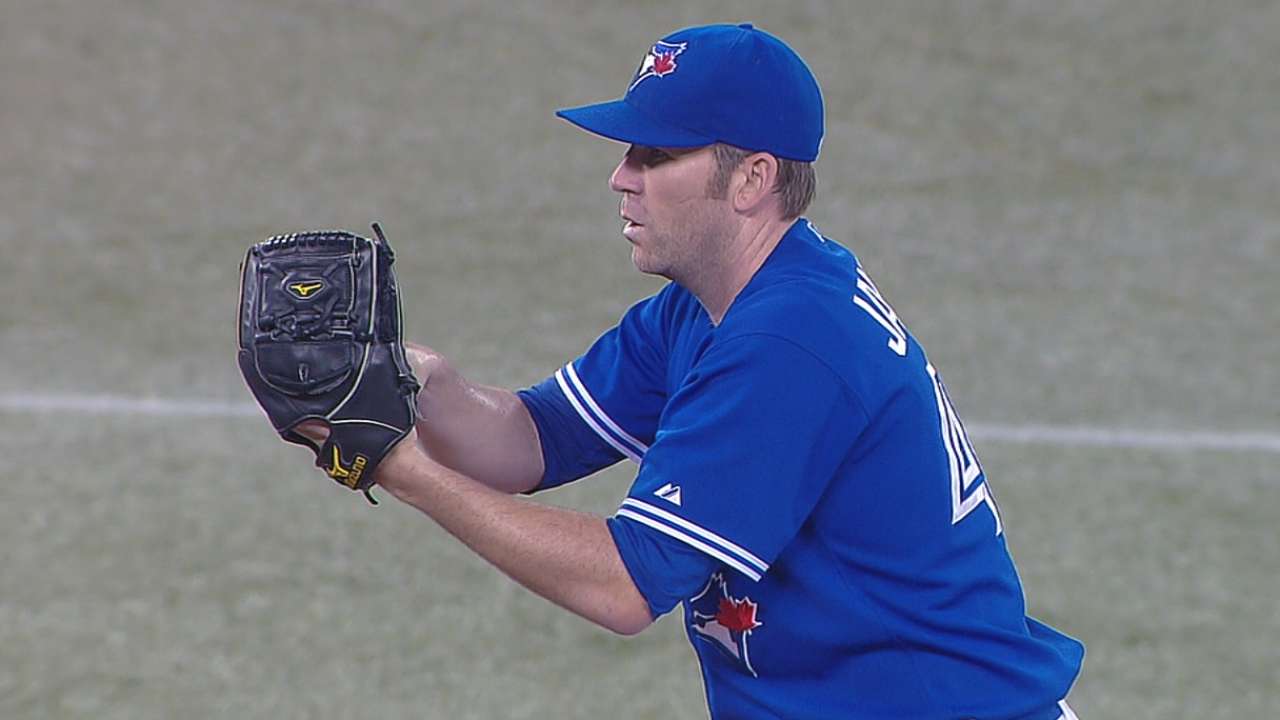 DUNEDIN, Fla. -- Closer Casey Janssen was looking forward to his first normal Spring Training in recent memory but instead finds himself dealing with another sore shoulder.
Janssen battled shoulder issues all of last season following offseason surgery, but this year was supposed to be different. He entered camp healthy and ready to go, but the soreness has resurfaced, and his throwing schedule is expected to be limited for the next week.
The good news is that the discomfort is in a different spot from last season. It's in the back of the shoulder instead of the top, and doesn't appear to be related to last year's problems.
"I think it's just the inflammation," said Janssen, who underwent an MRI earlier in the week that didn't reveal any structural damage. "It's going to subside. Just take a couple of days off and get right back on and start throwing again.
"It happens with a lot of people around baseball this time of year. It may be a product of doing a little too much too early on. I was feeling good coming in, and maybe just backing off will be a good thing."
The issue doesn't appear to be anything serious, and no one around the organization seems overly concerned. That shouldn't come as a surprise, because last season Janssen made just two appearances in the spring and still started the season with the ballclub and didn't require a stint on the disabled list.
Janssen has yet to appear in a game this spring and should be at least a week away from returning to action. He hasn't thrown since the middle of last week, and he'll need to throw a couple of sides before getting into an official Grapefruit League contest.
"A little bit in the decelerators, which is a good thing," Janssen said of the discomfort. "Hopefully, last year is in the past, and the headache of last year doesn't come back.
"It always [stinks], but I think I know how to get ready. I was looking forward to a normal spring, coming with all the guys, and that's what I was expecting. But unfortunately, I haven't been in a game yet and all the other stuff, but I'll get there. Eyes are on Opening Day, like they always were."
Janssen has been one of the more reliable closers in baseball since taking over the role on a permanent basis midway through the 2012 season. He has just four blown saves in his past 60 opportunities and is coming off a season in which he posted a 2.56 ERA.
Gregor Chisholm is a reporter for MLB.com. Read his blog, North of the Border, and follow him on Twitter @gregorMLB. This story was not subject to the approval of Major League Baseball or its clubs.