Stilson, Jenkins give Blue Jays a future preview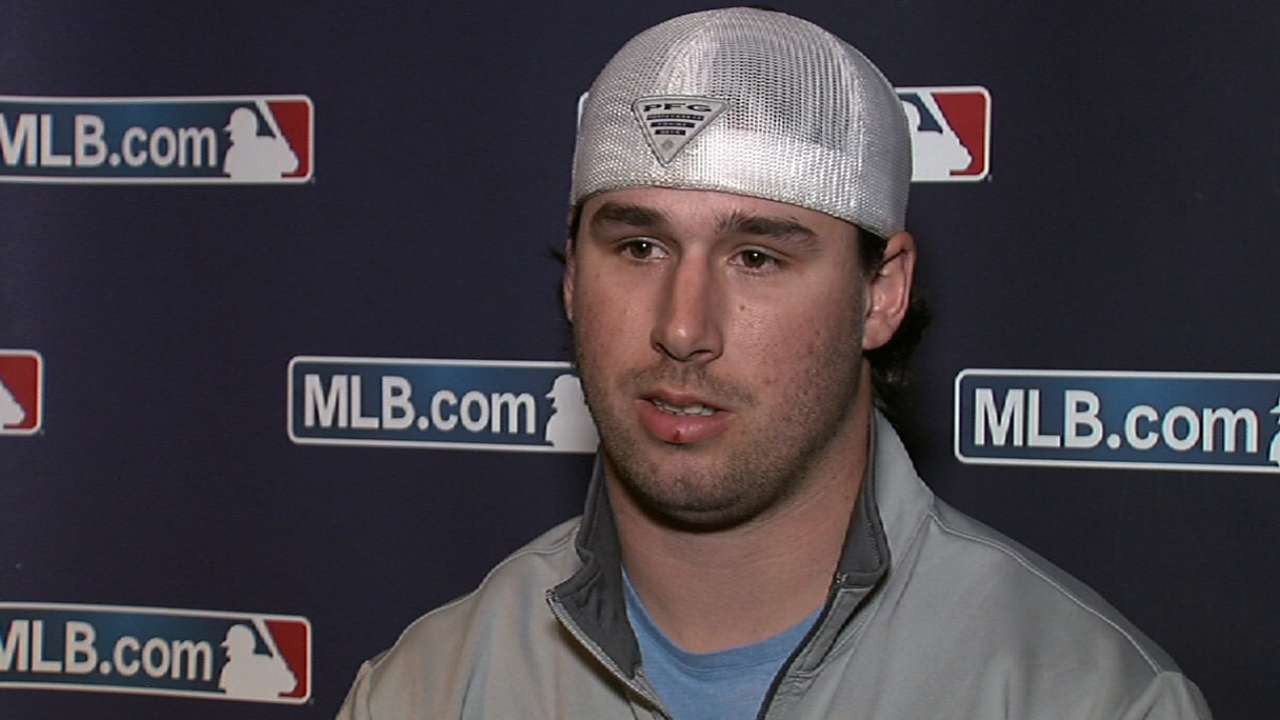 BRADENTON, Fla. -- Right-handers John Stilson and Chad Jenkins are among those who have caught the eye of Blue Jays general manager Alex Anthopoulos during the first few weeks of Spring Training.
Neither pitcher is considered a frontrunner to break camp with the team, but they likely will enter the mix at some point this season. Jenkins already has some experience at the big league level under his belt, while Stilson is considered one of the club's top prospects, but has yet to make his debut.
"Stilson, he's been on the radar. He's a third-round pick, he's one of our better relief prospects; we like him a lot," Anthopoulos said when asked if there have been any surprises early in camp. "I think he's had a good camp so far.
"Chad Jenkins actually has pitched great. His velocity is up. Chad actually definitely looks like he's a cut above where he was a year ago at this time."
The other player to really stand out in Anthopoulos' eyes this spring has been outfielder Melky Cabrera. Toronto's left fielder had a tumor removed from his back last fall, and it appears to have been the cause of his lack of mobility. Cabrera has been moving well this spring and appears to be a different player now that he is finally healthy.
"It's night and day, I think, from what we saw last year," Anthopoulos said. "It makes sense. The doctors told us they were pretty confident that we would see a changed guy just because they were surprised he was even playing with what he had going on.
"It made sense that his legs were weak and he had a hard time getting around. He's certainly moving the way we expect, I expect to see a lot more extra-base hits and I think we're going [to see] the player we expected to see last year."
Gregor Chisholm is a reporter for MLB.com. Read his blog, North of the Border, and follow him on Twitter @gregorMLB. This story was not subject to the approval of Major League Baseball or its clubs.