Blue Jays unlikely to make offer to Santana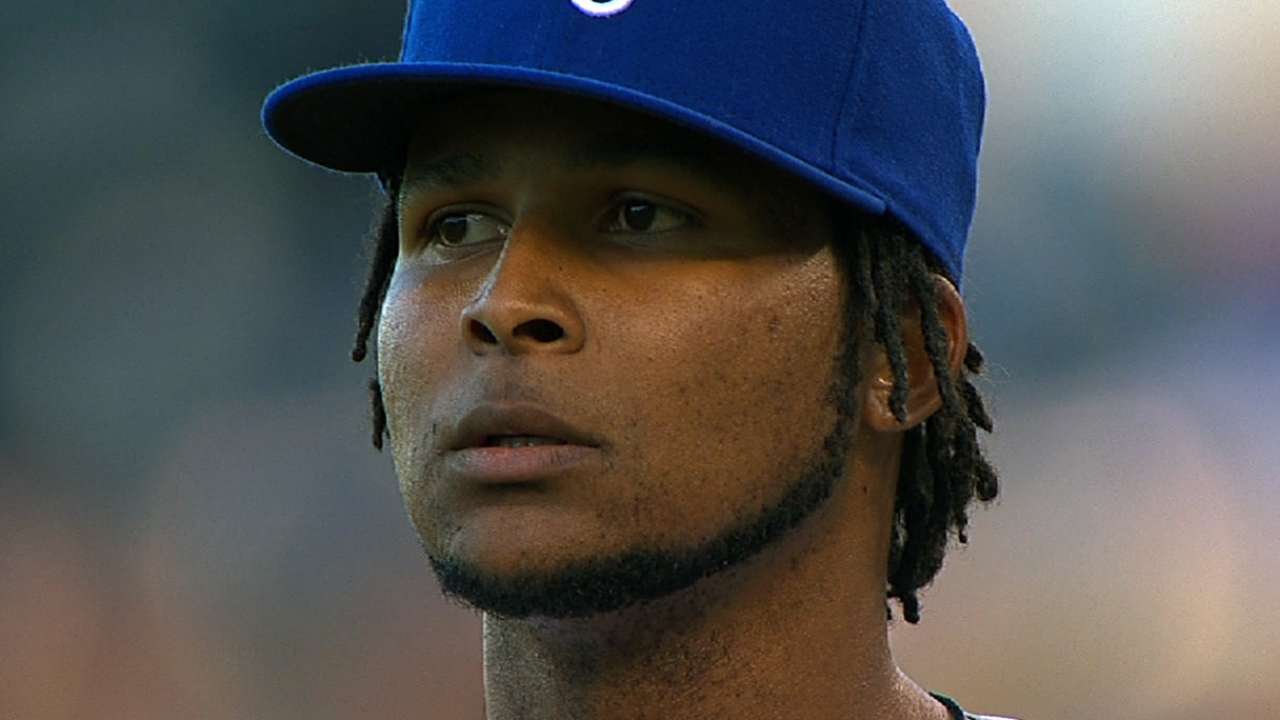 DUNEDIN, Fla. -- The Blue Jays now appear to have two spots up for grabs in the starting rotation, but that doesn't mean they are going to re-enter the sweepstakes for free agent Ervin Santana.
Santana is the only top-tier pitcher that is still available on the open market. He remains unsigned, even though there is less than a month remaining until the start of the regular season.
Alex Anthopoulos never comments on specific free agents, but Toronto's general manager did speak in general terms when asked if he was maintaining dialogue with representatives for players that are still available.
"Here and there, just more [to] touch base and things like that," Anthopoulos said. "I don't know how you qualify dialogue. You get a text, an email, things like that, an occasional phone call, but I don't think we have anything active."
The Blue Jays were originally considered strong favorites to sign a big-name free agent during the offseason, but week-by-week, those pitchers went off the board. Masahiro Tanaka, A.J. Burnett, Matt Garza and most recently Ubaldo Jimenez signed with other teams, and now Santana is the only one left without a contract.
It seems like the only way Toronto would be considered a realistic landing spot for Santana is if his asking price significantly drops. Santana reportedly has been seeking upwards of four or five years through free agency and likely will want at least the $50 million that Baltimore recently gave Jimenez.
That's too rich for the Blue Jays' liking. There's still the possibility of Anthopoulos working out a trade, but it would appear as though he's more inclined to make a minor move as opposed to a major splash.
"We do have inventory in the bullpen and we talk always about it daily, but we know how quickly that inventory can vanish," Anthopoulos said. "Guys get hurt. I think as we get to the last 10 days of camp is when things will ramp up a little bit.
"Periodic, maybe two conversations on trades, but no sense of urgency at all, just more ideas with the understanding with those clubs that, 'Hey, let's just see how camp goes.' I'd say the last 10 days of camp or so is when you're expecting guys to stay healthy and it'll be interesting, especially with all the guys we have who are out of options."
The Blue Jays entered camp with several pitchers competing for one job in the starting rotation. An additional spot came into question this week when it was revealed that left-hander J.A. Happ has been dealing with a back injury.
Gregor Chisholm is a reporter for MLB.com. Read his blog, North of the Border, and follow him on Twitter @gregorMLB. This story was not subject to the approval of Major League Baseball or its clubs.